David Haye comeback fight: I'm not going to do this if I don't believe I can win that world title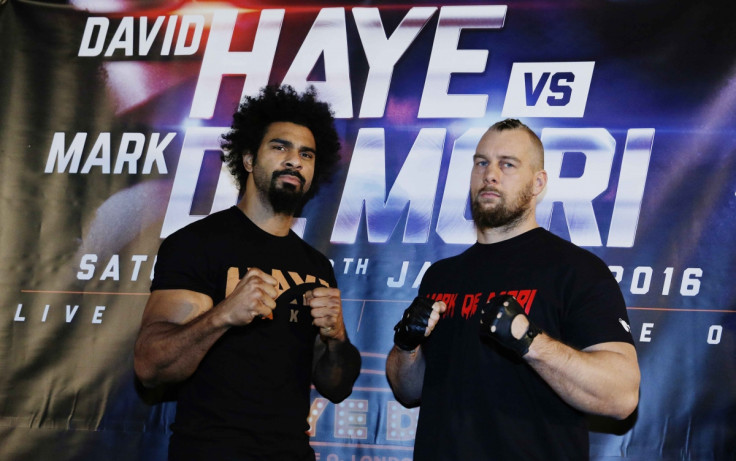 David Haye insists his return to boxing is driven by his firm belief that he can become a world champion once again.
Haye last fought in July 2012, when he knocked out Dereck Chisora in five rounds, but career-threatening injuries have prevented him from re-entering the ring. In 2013, his showdown with current WBA, IBF and WBO heavyweight champion Tyson Fury was called off after he was forced to undergo surgery to reconstruct his shoulder and was advised to retire for a second time.
But at 35, the Bermondsey-born fighter is days away from fight number 27, against Mark de Mori at the O2 Arena. Having not too long ago been in a position where he was unable to lift his right arm, Haye says world heavyweight gold has always been the light at the end of the tunnel. But after so long away, he is aware Saturday night will prove whether he can still do it.
"I'm not going to do this if I don't believe I can win that title," Haye said. "If I'm in there and it feels so far away from me then that will be a consideration [walking away from boxing], even if I win the fight. What's the point? I'm not the type of person to get in the ring if I don't think I'm going to win the fight, I'd rather not do it.
"I'm not in boxing to get in there and lose because I'm too old. Unless I'm 100% confident I can beat somebody and become world champion, there's no point getting in the ring."
Haye says his period of inactivity in boxing is the longest since he took up the sport atthe age of 10. As a result of his lay-off and his own chequered injury history injury, he and new trainer Shane McGuigan – son of former world champion Barry McGuigan – have been forced to do things differently in the gym. But drawing on experiences of past fights, Haye says now, more than ever, he knows what his body can take and what "unnecessary risks" to avoid.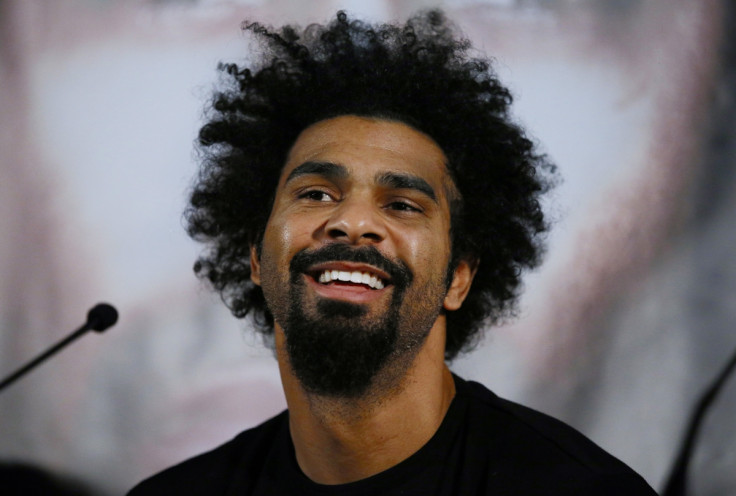 "I believe I know what I've got but until I get in the ring and prove it, it's just me being confident. I've got everything I used to have and then some. I've got experience now.
"Even the fights I had that went well, from the outside looking in they were great performances, but if you go back and look at what happened in training camp there were a lot of hiccups and injuries that I was masking. But I still managed to perform. I believe without those I would've performed better, so the fights I performed well in, I would've been even better if I had got it right.
"That is experience. Looking back, I've got all the records of the training I did in the past, and I think 'why did I do that? Was that really necessary to do that so close? That many rounds of sparring against these guys?' It's a bit risky.
"Now I've tried to take away that unnecessary risk element and just get the sessions in the bank. I've had to cancel so many sessions in years gone by because I was injured. I only ever did 60% of the scheduled sessions that I was supposed to have done. This time round I've probably done 95% and the 5% have not been taken off due to injury, it's because I was really tired.
"Now if I'm feeling a little bit jaded – I will just go home to sleep. I will recover, wake up and do a session at 11pm when I'm fresh. I'm not sticking to a schedule. You can't schedule your body, it tells you when you're fresh and when you're not fresh. I do it by listening to my body."
Haye's first test in more than three years comes in the form of 33-year-old De Mori, a hard-hitting Australian with a career record of 30 wins, two losses and one draw.
A fight that was effectively arranged on Twitter is one the former two-time world champion is not taking lightly, and realises Saturday night will go some way in answering his own questions of how far he can go from here.
"I think I'll be able to tell. I've boxed for long enough to know that if I'm getting hit with shots I don't normally get hit with, that's a tell-tale sign. But that could be ring rust, it'll be hard to judge myself after one fight in three and a half years.
"I'm just focused on being fully prepared for this fight. I'm happy with where I am. "He's going to try and put it on me so let's have some fun."
'David Haye takes on Mark de Mori at The O2 on January 16. For tickets visit axs.com or watch the fight exclusively live on Dave from 9pm.'
© Copyright IBTimes 2023. All rights reserved.