Manchester United duo Michael Carrick and Rio Ferdinand have expressed their delight over the decision to appoint David Moyes as the club's new manager.
The Everton manager was officially named as Sir Alex Ferguson's successor on Thursday afternoon after the legendary United boss announced his decision to step down on Wednesday.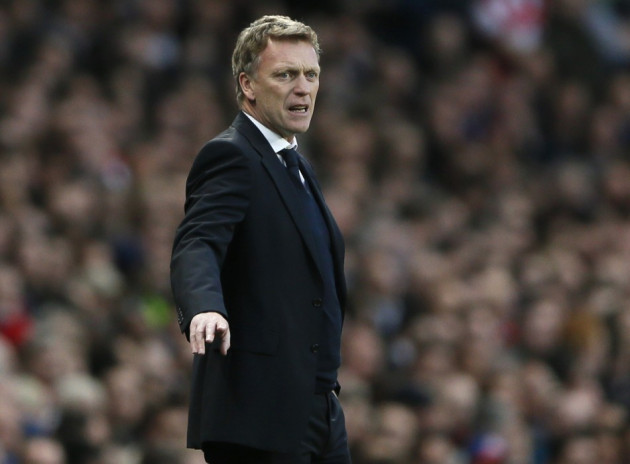 As explained by Ferguson himself and Sir Bobby Charlton, United were in pursuit of a man who embodied the ethos of the club and could provide the continuity United became renowned for during the Ferguson era.
50-year-old Moyes was the man who met all those requirements, a sentiment echoed by Ferdinand.
"We are all delighted," Ferdinand said speaking to MUTV. "I think it was important that the club made a decision quickly and it all got sorted out. I think the club have acted impeccably in that sense. The manager, I'm sure, thought long and hard about his own decision, he made it and then the club acted swiftly and it's great to see the new manager brought in.
"Another reason I think it's a good appointment is that David Moyes will be very, very open and sympathetic to the traditions of the club and he'll try to continue that and not come in and make changes in terms of the whole characteristics of the club.
"That's important for a club of this size and important from what's gone on before. The manager that we've got now has implemented a fantastic system, a working system, and we've been successful this year and hopefully we can continue that and this guy I'm sure is the right man to do that and take us forward.
Having enjoyed a fine season where he has appeared at the heart of defence more often than any other central defender, Ferdinand can look forward to at least another season working alongside Moyes.
Carrick, who is in contention for United's player of the season award after a stunning campaign of his own, is equally enthusiastic over the prospect of working alongside Moyes. Unlike the vast majority of the United squad, the 31-year-old midfielder has played for sides who have experienced their own managerial upheaval, albeit on far smaller scale, and believes he is ready for the transition.
Having come through the West Ham United youth ranks, Carrick played under both Harry Redknapp and Glen Roeder before his move to Tottenham Hotspur, when Martin Jol replaced Jacques Santini as manager shortly after Carrick's arrival at the club.
"It's obviously a big change because this club's been run for so long under the same person," Carrick said, also speaking to the club's official channel.
"I've worked under a few different managers in my past in my career, so I'm sort of used to a little bit of change, but yes, really looking forward to it, to meeting him and getting good training pre-season and hopefully a good future.
"I think he's honest and he's fair to his players as far as I'm aware and I'm sure that's the case. He'll set high standards just as we expect high standards of ourselves and I'm looking forward to working with him."
Moyes will finish this season as Everton boss with games against West Ham United and Chelsea, before officially joining United on July 1, having signed a six year contract with the club.