The crowning of Manchester United as Premier League champions was always likely to be overshadowed by Sir Alex Ferguson's final game at Old Trafford, but few could have envisaged that even the Scot's curtain call at the Theatre of Dreams would become a side show to the latest episode regarding Wayne Rooney's future.
Despite being the fulcrum of an afternoon which was masterfully handled by United from start to finish, the confirmation that Rooney has handed in a second official transfer request in three years worked to side-line Ferguson's final home game in charge.
Such is the enormity of the news it can't have but struck a chord with David Moyes - the incoming new United boss - himself celebrating his final home game at Goodison Park in charge of Everton. The 50 year old handed Rooney his professional debut, and despite an out of court settlement between the two after Moyes sued the England international, an apology has rebuilt a bond which stretches back to the start of the pair's spell together with The Toffees.
A Rooney transfer request will also resonate with Moyes, with that mode having assisted in his exit to United nine years ago but the bargaining chip of staying with the 20-time league champions is a far stronger one than the attraction of treading water on Merseyside.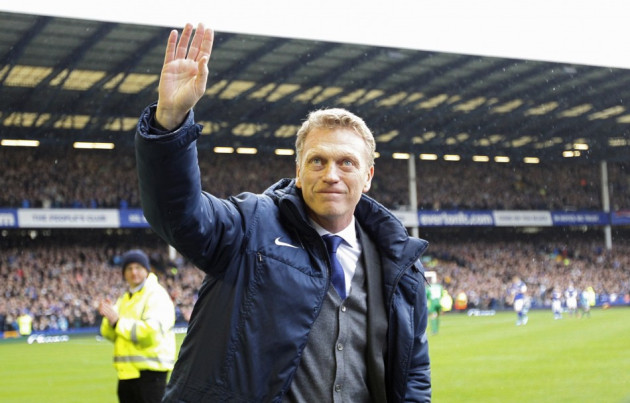 Upon the confirmation of his appointment last week, Moyes was correctly labelled as the man to reinvigorate Rooney's career at United. His attitude, and thus the reasoning behind his transfer request, is understood to be affected by being regularly substituted. The reasons for Rooney's withdrawal have however come from a series of performances which have stretched from the uncertain to the wretched.
Ferguson made his disassociation with players, and no-nonsense approach to sentimentality one of the cornerstones of his management style. Even Pep Guardiola took advice from the 71 year old regarding when to rid players from his squad. Moyes will be required to distance himself from his current relationship with Rooney, but yet tap into it in order to relate to his problems.
Not that it should affect his reasoning, but the supporter backlash from the support towards the sale of Rooney, despite his intention to leave having twice been made public, would be hugely damaging to Moyes in the opening summer of his spell at the club.
Whether Rooney's decision to leave United will be swayed by Moyes' appointment remains to be seen, but despite recent performances being a shadow of those during his early days at United, he continues to represent a genuine match-winner, and without him hopes of retaining their league crown will receive a significant blow regardless of those possible new faces.
So Moyes is handed one of the greatest challenges he's likely to face of his United career and he's barely walked through the door. Welcome to big school.