David Rudisha produced one of the most dominant displays seen in Olympic Games history as he broke the world record on his way to claiming 800m gold.
The 23 year old came into the final as overwhelming favourite to add an Olympic gold to his world title he won in Daegu in 2011, but few had prepared themselves for the performance which accompanied the victory.
Rudisha broke his own world record set two years ago, running 1:40:91 seconds to finish ahead of silver medallist Nijel Amos and bronze winner Timothy Kitum and a field who produced a series of personal and season's bests; including Great Britain's Andrew Osagie.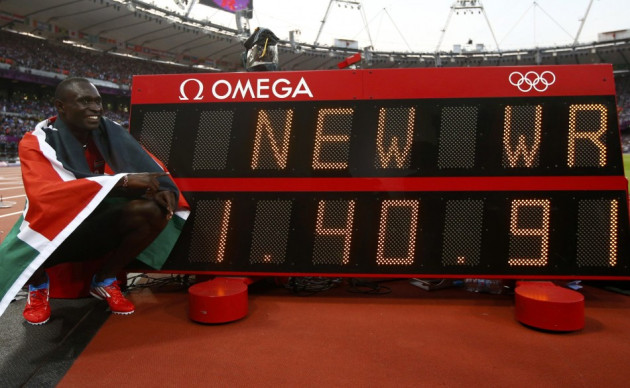 "Wow! I'm very happy," Rudisha said. "This is the moment I have been waiting for a very long time. To come here and to break the world record is something unbelievable.
"I was well-prepared and I had no doubt about winning. Today the weather was beautiful and I decided just to go for it.
"Lord Coe is a very good friend of mine and earlier, in February, he took me round this stadium. That was good for me. I wanted to come here and make him proud."
In the blue ribbon event for British athletics, Osagie ran a personal best of 1:43:77 seconds, and the Harlow-born runner was delighted with his performance.
"Those sorts of times would get medals in any other major championships except on this one because David's in such good form as we've seen," Osagie said.
"People predicted he may go for the world record and everyone thought he would try and I don't think he would actually do it.
"As far as the race is concerned, it was an honour to be in that race. I've come to the Olympics, I've run a personal best. I've run 0.3 quicker than I wanted to run in the Olympics but I've come last so there's mixed emotions."
"It gives me great confidence," he added. "My final was on Tuesday trying to get into the final itself. I thought I would run well in the final just need to get there.
"I got there, I ran a PB but it wasn't the performance I wanted, but I can't complain with a massive PB like that."