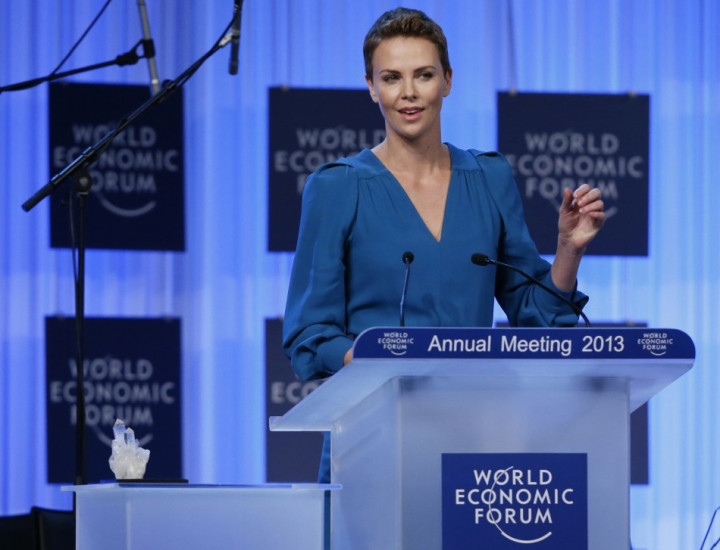 British Prime Minister David Cameron is due to spend a few days in a famous ski resort in the Swiss Alps, and Charlize Theron, Prince Andrew, Dimitry Medvedev and Bill Gates have all joined him there.
If you are wondering why this unusual bunch of people is meeting in a snowy place 1,560m (5,120 ft) above sea level, well, it isn't to attend snowboarding classes.
Cameron, Theron, Medvedev and Gates are just four of the 2,500 participants of the invitation-only Davos World Economic Forum (WEF), the annual hyper exclusive get-together for people in the business of money.
According to its own and slightly more pompous definition, the Davos annual meeting is "the foremost creative force for engaging leaders in collaborative activities focused on shaping the global, regional and industry agendas."
Founded in 1971, each year the WEF provides heads of state, central bank governors, scientists, billionaires, businessmen and artists with a vital chin-wagging and lobbying platform.
The global elite engage in a whistestop schedule of conferences given and usually nebulous theme, loosely related to the world's future, amid high security measures.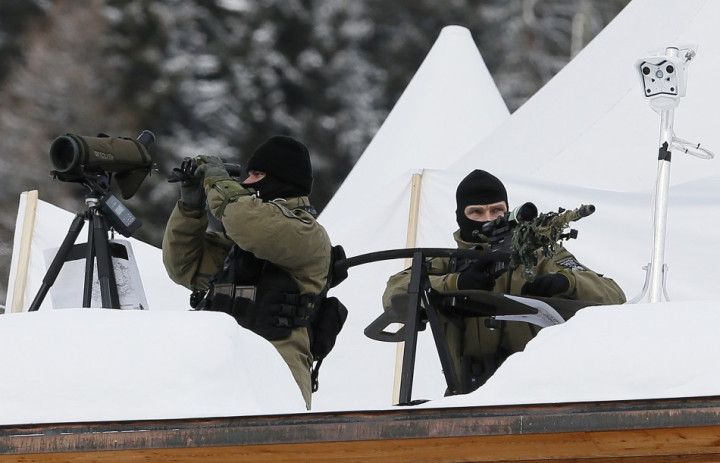 Resilient Dynamism
This year's theme is "Resilient Dynamism." The two words "represent what the world needs today," according to WEF founder and executive chairman Klaus Schwab.
"Namely the ability to respond to the many global risks we currently face, and to seize the opportunities it provides," Schwab further explained, writing on USA Today.
The five-day schedule features South African president Jacob Zuma and Indian billionaire Sunil Bharti Mittal debating "de-risking Africa" and Henry Kissinger giving a "strategic assessment of the state of the world."
Chancellor of the Exchequer George Osborne, German Chancellor Angela Merkel, Italian PM Mario Monti, former UK PM Grodon Brown, International Monetary Fund director Christine Lagarde, billionaire George Soros and Israeli defence minister Ehud Barak are also among the assembled speakers.
A large part of the convention is behind-closed-doors, a feature that has given rise to various conspiracy theories. Protesters often visit the conference as uninvited guests.
Invitations sent out by the WEF typically divide guests into different categories. According to the colour of the badge provided with the invitation, participants are allowed into some conferences and not others. The much-coveted white badge with a blue line opens all the doors.
It is reported that 27 per cent of this year's guests are CEOs of world fame, according to Quartz Magazine.
Yahoo's Marissa Mayer, Citigroup's Michael Corbat and Heineken's Jean-François van Boxmee are among the assembled chief execs.
They will be hob-nobbing with 37 sitting prime ministers and presidents, and a number of senators, MPs and former politicians, such as Bill Clinton and Tony Blair.
An overwhelming majority of participants come from Europe or North America - about 1600.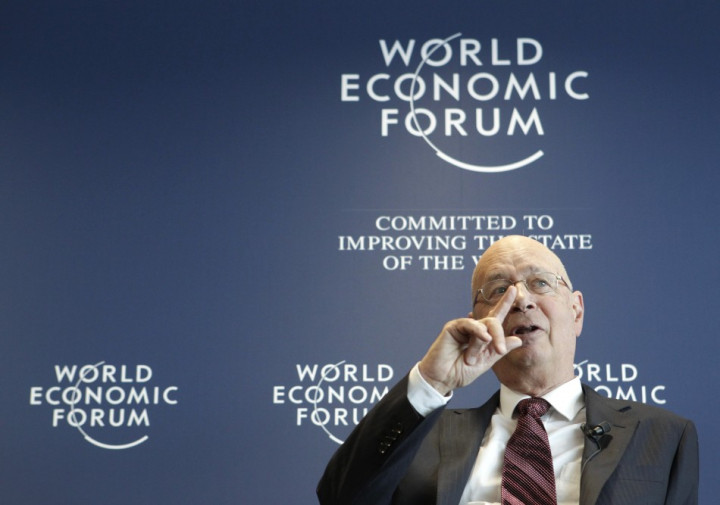 Not on the list
For all the stellar names in attendance, it is often the names of those who have been omitted, or have declined their invitation, which draw the most attention.
US president Barak Obama is not on the guest list, nor is his counterpart in France, Francois Hollande.
Labour leader Ed Miliband, who attacked "predatory capitalism" in the past, has reportedly been invited but declined, due to a "diary clash," a shadow cabinet spokesperson told IBTimes UK.
Facebook's Mark Zuckerberg is also absent but at least the social network will be represented by chief operating officer Sheryl Sandberg. Differently, Twitter and Apple are apparently completely unrepresented at Davos.
Rio Tinto's sacked CEO Tom Albanese appeared in a guest list published by Quartz before the $14bn writedown that cost him his job, but not in the final list provided by WEF.
Surprisingly the long number of bankers' expected to attend doesn't include Goldman Sachs top City banker Michael Sherwood, and media mogul Rupert Murdoch is also not on the list.