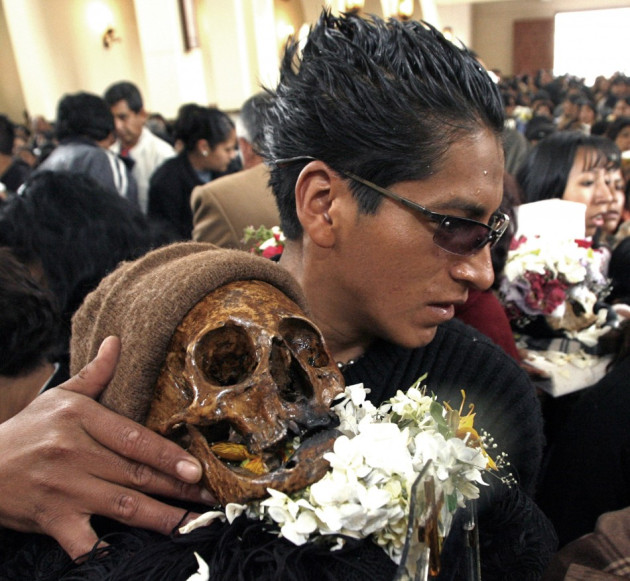 Hundreds of Bolivians carrying human skulls flocked to the chapel of La Paz cemetery for blessings.
The annual Dia de los natitas, "Day of Skulls" on 9 November is the day Bolivians take human skulls to church for blessings of health, money and good fortune.
According to tradition, the skulls must be from strangers, but in some cases there is a relaxation of the rules and they are allowed distant relatives.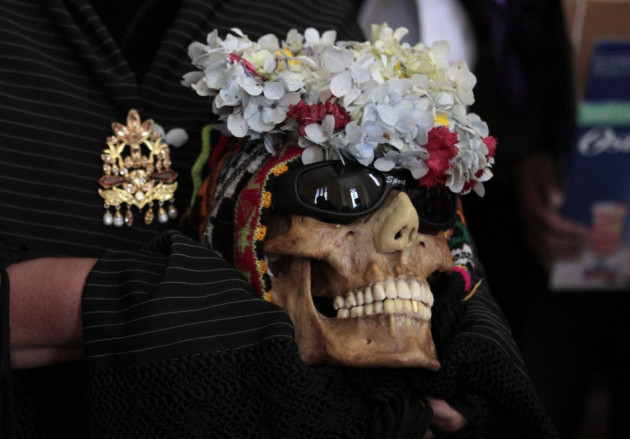 Many of the skulls, called "natitas", are from abandoned cemeteries.
The Day of Skulls draws on pre-Columbian customs of keeping skulls as trophies and to display them, symbolising death and rebirth.
The Roman Catholic Church views the festival which celebrates skulls as of pagan origin, but doesn't prevent local Bolivians from taking part in it.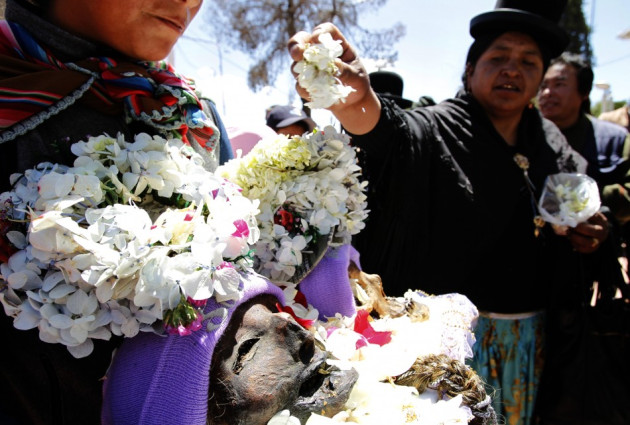 In fact, the festival is now a blend between Andean ancestral worship and Judaeo-Christian traditions.
The day begins with songs and prayers by lively mariachi bands, with much singing and dancing the cemetery gardens.
The skulls are taken for blessings at church and although a mass was not held at the chapel, a bowl of holy water was left out. Devotees then had the skulls blessed before taking part in the festivities.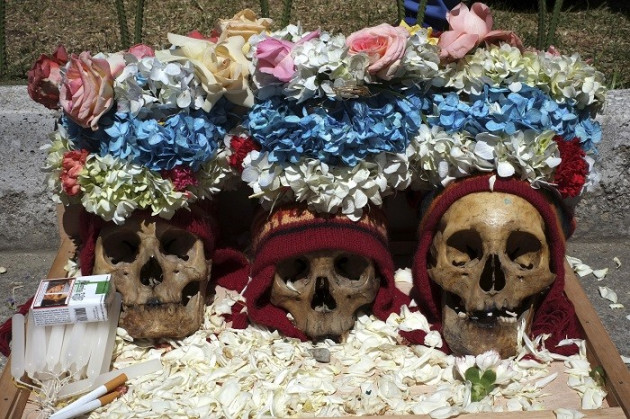 The skulls are kept in urns of wood or glass, or in toy boxes and decorated with garlands of nardos, a curative plant with white, fragrant blossoms.
Some skulls wear hats or caps inscribed with a name. Others wear sunglasses or even have a cigarette placed between their teeth.