A leading politician in the Philippines is fearing for her life following her criticism of President Rodrigo Duterte's bloody crackdown on drugs.
Earlier this week, Senator Leila de Lima was stripped of her position as the chairwoman of a committee investigating police and vigilante killings since Duterte took power in June. The 57-year-old was accused of using the committee as a way of exacting "personal political vendettas."
Her mobile phone number and home address were also publicly disclosed during a televised hearing at the House of Representatives. De Lima subsequently claimed she was inundated with around 2,000 threatening text messages and phone calls and subjected to the "vilest of names".
De Lima read out some threats which were sent to her phone at a press conference. "I am now subject of persecution and I'm no longer safe. I don't feel safe. The truth is, I am not safe," she said.
Since Duterte took office in June, more than 3,500 people have been killed in connection with the illegal drug trade. De Lima has voiced criticism over the violent clampdown and has been involved in a public spat with the president, who accused her of accepting bribes from drug lords. But Duterte also launched scathing attacks on de Lima, calling her a "robber", "immoral woman" and claimed she is "screwing the nation".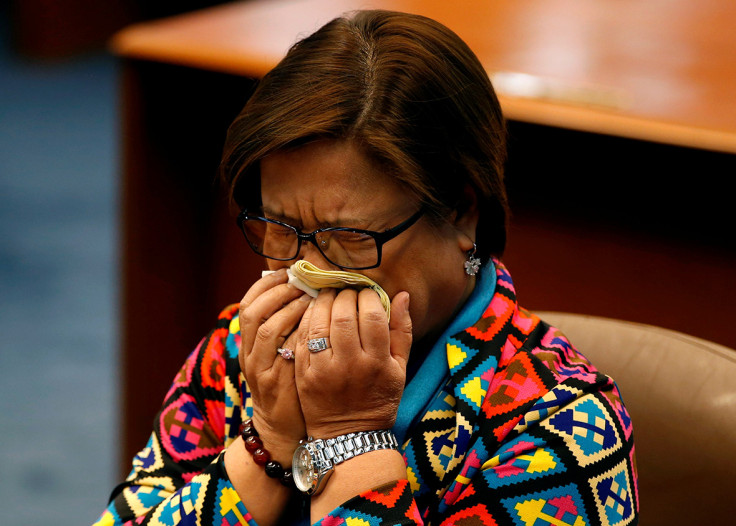 According to Manila-based journalist and political commentator John Nery, de Lima could even face the prospect of being detained and facing trial. "What the dust-up first tells us is that the president calls the shots most of the time, and it is very difficult, and takes a lot of time, before resistance can be organised," he told the Los Angeles Times.
Speaking at the Senate, de Lima said she was being targeted for "daring to think differently" and advocating for her beliefs. "Many friends and colleagues have told me, if only I did not call out the president on the murderous consequences of his war on drugs, and decided to be as meek as a sheep, I would not be in this trouble, and I would still have the committee chairmanship," she said.
"As the Bible says, what does it profit a man to gain the whole world, and yet lose his soul? I choose to keep my soul."
While Duterte has his critics, both he and the war on drugs are hugely popular in the Philippines. A poll conducted by Pulse Asia in July showed that 91% of Filipinos trust him compared to less than half a percent who said they did not. Some 1,200 participated in the survey between 2 and 8 July.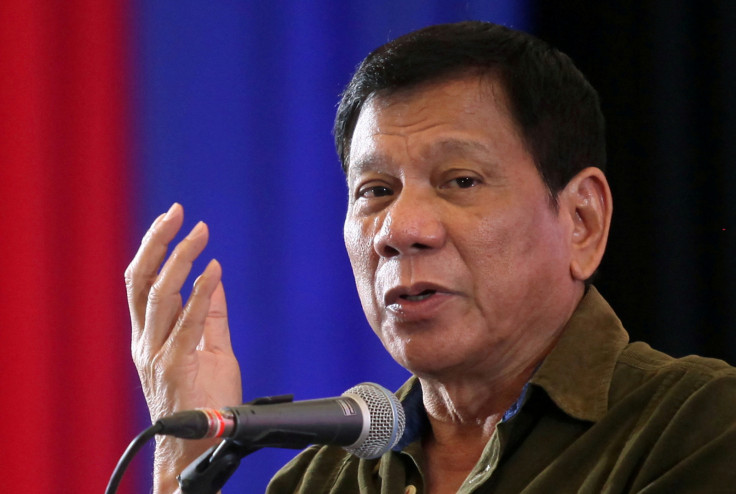 "[The drugs epidemic] is really widespread. The president has good reason to start a crackdown on drugs because it has been a problem since the 1970s and it's growing exponentially so the problem is severe and serious," Geraldine Roman, the country's first openly transgender congresswoman tells IBTimes UK exclusively by phone.
But while eradicating the drugs problem remains popular, it is killing with impunity which has concerned many. "I am concerned as a citizen, and as a lawmaker I am in favour of the rule of law and also of our constitutional guarantees," added Roman. "One is presumed innocent until proven guilty and anything that is carried out outside the context of our judicial system is unacceptable."
So what does Roman make of de Lima's treatment?
"It saddens me to see what is happening to Senator de Lima. If I were in the place of the president, I would have allowed an investigation. Whatever findings there may be in the committee that Senator de Lima was leading could have been used to fine tune precisely his war against drugs.
"Nobody is against his war against drugs. We are all behind him in this fight against drugs," Roman continued. "But like all of these campaigns that you try to carry out within a limited space of time, when you hurry and you rush things, sometimes you fall into error.
"These things have to be corrected and I think that carrying out an investigation on extrajudicial killings is not something contradictory to the fight against drugs. They are actually complementary and the findings could be used to improve the president's campaign against drugs," said Roman.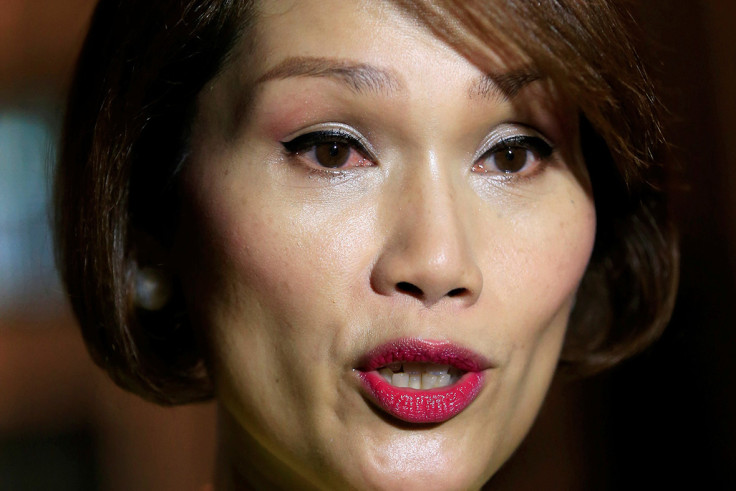 Duterte has asked for a six-month extension for the war on drugs. Explaining his position, the president said: "I did not have any idea that there were hundreds of thousands of people already in the drug business and what makes it worse is that they are operated now by people in government – especially those elected positions."