Philippines President Rodrigo Duterte has urged Senator Leila de Lima after accusing her of accepting money from drug lords and allowing the trade of narcotics inside the New Bilibid Prison (NBP) during her tenure as justice secretary.
"If I were De Lima, ladies and gentlemen, I'll hang myself. The innermost of your core as a female is being serialised every day. Dapat ka (you should) mag-resign ka (you resign)," the Inquirer reported Duterte as saying in a speech at the Divine Word University Hospital in Tacloban City on 29 August. Duterte had visited the medical centre to meet with a police officer who was shot by a suspected drug peddler in Samar in central Philippines, a few days back.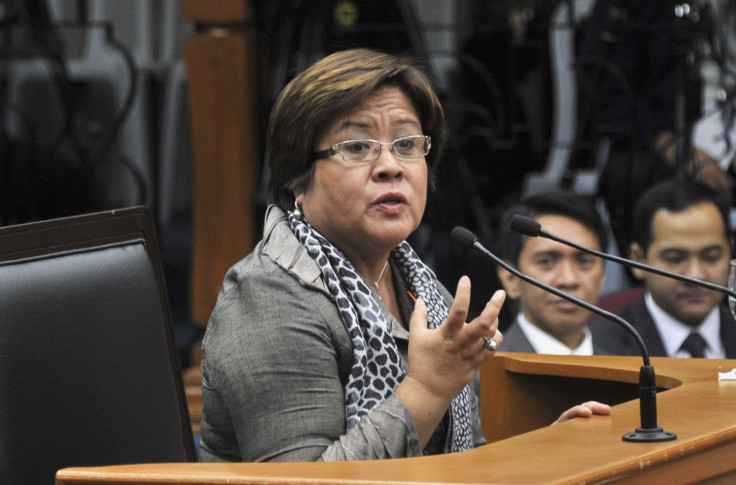 "(You have lost face with women). Follow me, I will show you how it is to be a woman of the world," he said.
The president had previously accused De Lima of having an affair with her driver, who he claims was the one responsible for making the collections from the drug lords.
The senator is currently heading an investigation into the killings in the Philippines in Duterte's "war on drugs" that has already taken the lives of more than 1,900 people. She told reporters on the same day that if anything were to happen to her, they would know who was responsible, inarguably pointing fingers at the nation's leader.
"Some of my closest friends, some of my family are pleading with me 'you better stop already, stop it, stop it, keep quiet or just quit so they leave you alone'. But I cannot do that," the lawyer and politician said.
"What they are doing to me is even worse than death. The honour, especially my womanhood, my reputation," she said and stated that she had little faith in the fairness of the congressional probe on her culpability. "I'm judged guilty already by the president and then you think that [the] House Speaker will be anything near fair to me?" De Lima told reporters.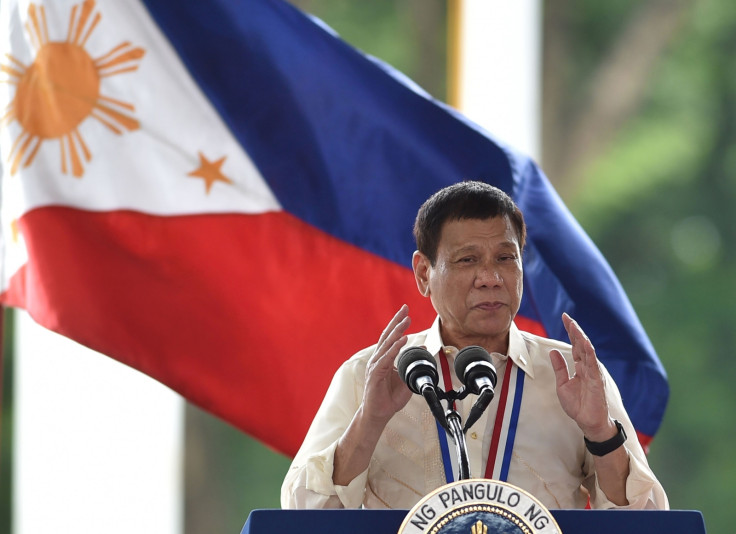 While she was denying any involvement in the distribution of drugs at the NBP, the 71-year-old president continued to defend the violent action he was taking against the drug world in his country.
Earlier in the day, in a speech to mark National Heroes' Day, he said, "Genocide? Who did I kill? I did not kill any child. I did not drop barrel (bombs) just like [Syrian President Bashar] Assad. I'm fighting ... criminals." Addressing comparisons made between his government and the Islamic State (Isis), he called the militants "idiots" and said, "I do not burn women because they refuse to have sex."