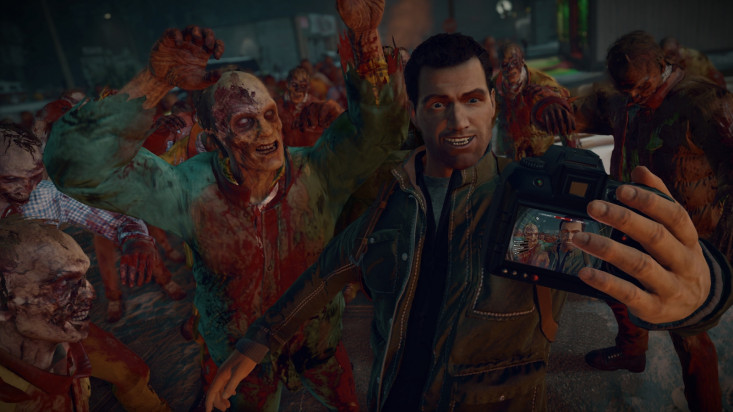 Capcom's open-world survival horror Dead Rising 4 is officially coming to Steam on 14 March after launching exclusively for the Xbox One and PC through Windows 10 in December last year. The welcome announcement came via a YouTube trailer (embedded below) on Wednesday (22 February).
The Japanese game developer also revealed the minimum and recommended system requirements for the zombie game's PC version.
"It's time to get gory as photojournalist and zombie outbreak survivor Frank West returns to Willamette, Colorado, 16 years after the events of the original Dead Rising," Capcom wrote in a blog post. "Frank finds the town under siege from another zombie infestation and the rebuilt Willamette Memorial Megaplex Mall stocked with bloody entrails and all sorts of consumer goods.
"Frank will not only be pitted against the zombie horde but also two new and dangerous kinds of undead creatures as he comes across spry and energetic freshly infected zombies and the dangerously intelligent Evo threat. He will also face a shadowy para-military organisation and some not-so-friendly survivors who have their own opinions on how to make it through the zombie apocalypse.
"So get your roll of duct tape, grab a burrito off the food court floor and start arming yourself to face this new undead threat on Steam."
The Steam port comes just four months after the game was originally released in December 2016 as a 'timed' Microsoft exclusive, rather than an outright exclusive. While the Windows 10 exclusivity lasts for 90 days before it can be released on other PC stores, the Xbox One exclusivity deal will last for one year.
Players that pre-order the game on Steam now can get it for 20% off. After launch, the price will go back to full retail price.
Here are the official PC system specifications for Dead Rising 4 according to Capcom: