Deadly clashes in DR Congo as government urged to scrap election law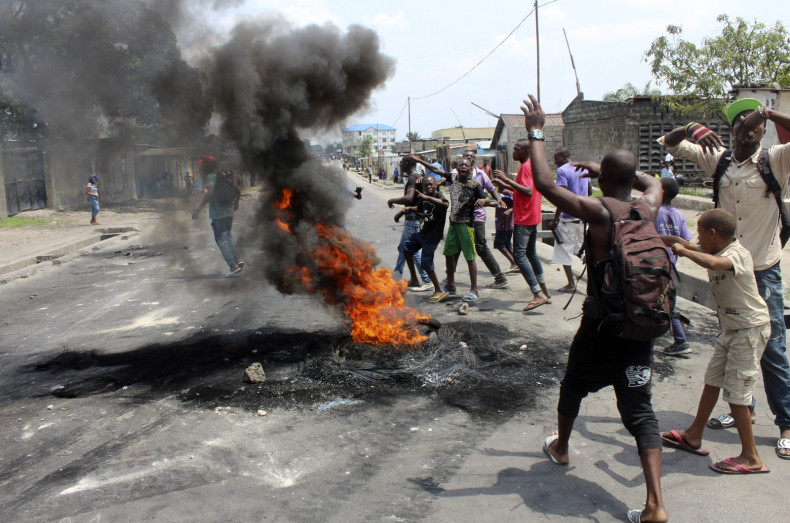 Clashes erupted in the eastern city of Goma on Thursday, marking a fourth day of protests in the Democratic Republic of Congo.
Hundreds of demonstrators took to the streets to protest against an internet black-out that has left the country disconnected since Tuesday, the BBC reported, citing witnesses.
Protesters demanded that it be restored, as well as text messaging services, which have also been suspended in the wake of nationwide demonstrations against a proposed electoral law.
Witnesses told the BBC that live ammunition was fired to disperse the protesters in Goma on Thursday.
Meanwhile, Western powers have called on the government to revise or withdraw the electoral law changes due to be voted through on Thursday, Reuters reported.
Protesters have accused the government of introducing the electoral law reform, which would require a national census to be carried out prior to elections currently scheduled for next year, in a bid to delay the upcoming vote and keep the incumbent president in power.
Human rights groups have reported that 40 people have been killed in the clashes this week. The government has said 11 people have been killed during the unrest, including a policeman.
President Joseph Kabila assumed office in 2001 and is constitutionally barred from seeking a further term in office.
Opposition leaders have said the proposed electoral law change is Kabila's attempt to cling on to power, as a census would take at least three years to be completed.
The government has said the election may be delayed but insisted the census was required to ensure fully free and fair elections.