Child Soldiers: Which are the Worst Countries for Recruiting Underage Fighters?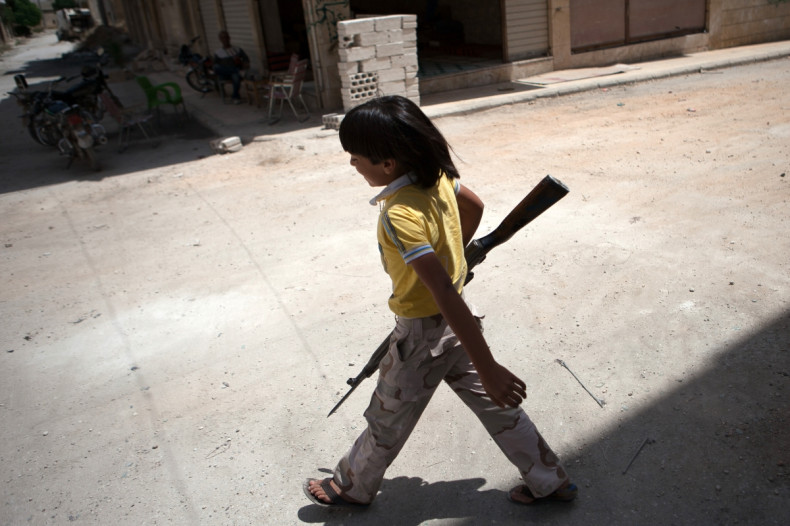 Children have been extensively involved in military campaigns throughout history and across cultures.
This week, it was reported by Human Rights Watch that children as young as 15 are being put on to the front line by armed militias in Syria, such as the jihadist group Islamic State in Iraq and the Levant (Isis).
There are around 250,000 child soldiers worldwide, according to War Child. Approximately 40% are girls.
Despite a number of international conventions to limit or prevent the participation of minors, such as Child Soldiers International -- formerly the Coalition to Stop the Use of Child Soldiers (CSUCS) -- children take part in hostilities, as well as being used as spies, messengers, lookouts or to spread propaganda.
IBTimes UK looks at some of the countries with the highest rates of participation.
Uganda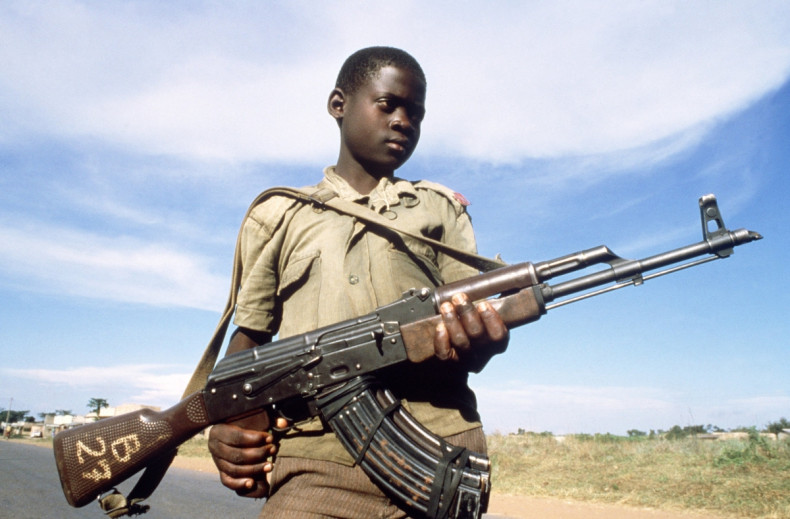 Over the last two decades, the rebel Lord's Resistance Army has abducted more than 30,000 boys and girls as soldiers. Led by warlord Joseph Kony, the organisation has used children as implements of war, to commit murder, rape and pillage and participate in hostilities.
Attacks against Uganda's Acholi people, an ethnic group from Northern Uganda, have resulted in severe trauma to civilians from extreme violence and abduction, while young girls are also used sex slaves.
The LRA was initially formed to resist the Uganda People's Defence Force (UPDF), formerly known as the National Resistance Army (NRA) before it took control of the country. In 2006, the UN's special representative for children, Radhika Coomaraswamy, found that more than 5,000 children had been recruited by the UPDF.
Bolivia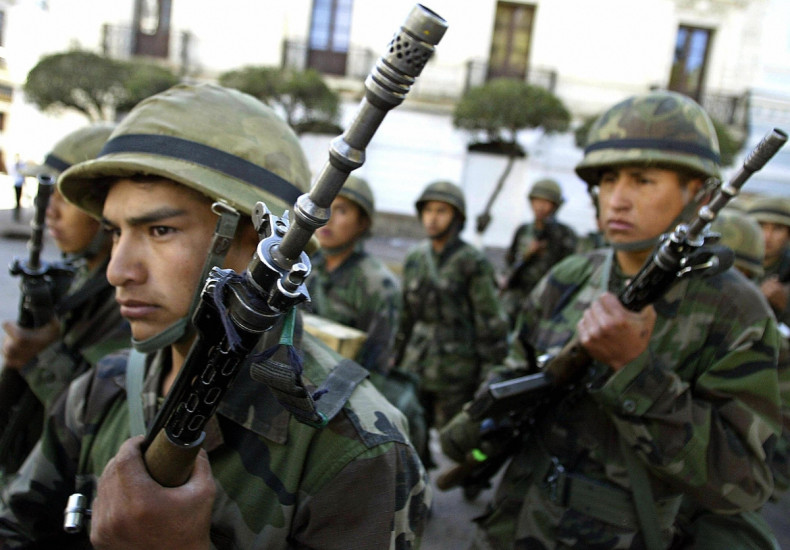 The compulsory recruitment age in 18 and the voluntary age is just 15. The Bolivian government, under the rule of president Juan Evo Morales Ayma,has acknowledged that children as young as 14 may have been forcibly conscripted into the armed forces during recruitment sweeps. Around 40% of the national army is believed to be under 18, with half of those below the age of 16.
Iraq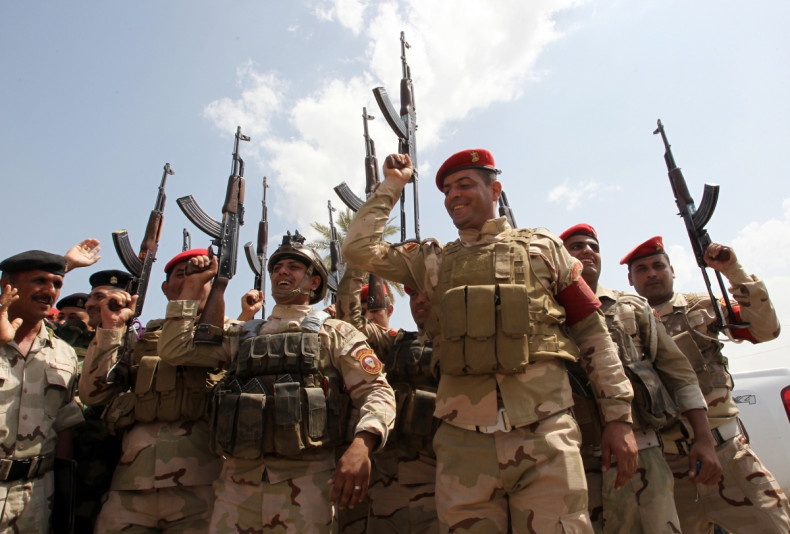 During Saddam Hussein's regime, "boot camps" recruited civilian youths aged between 12 and 17 for Ba'athist political indocrination and arms training, according to CSUCS. Children were reportedly involved in attacks since at least November 2005, when a boy aged between 10 and 13 carried out a suicide bombing targeting the police commander in the northern city of Kirkuk.
The vacuum left behind after Hussein's removal and the subsequent occupation is being filled by insurgents and gangs, as the Iraqi government struggles to exercise its power and provide basic amenities. According to War Child, around 500,000 children are out of school, with more in extreme poverty.
According to Child Soldiers International, the two main child recruiters are al-Qaeda and Jaysh al-Mahdi, which used false promises of money and education to recruit minors.
Somalia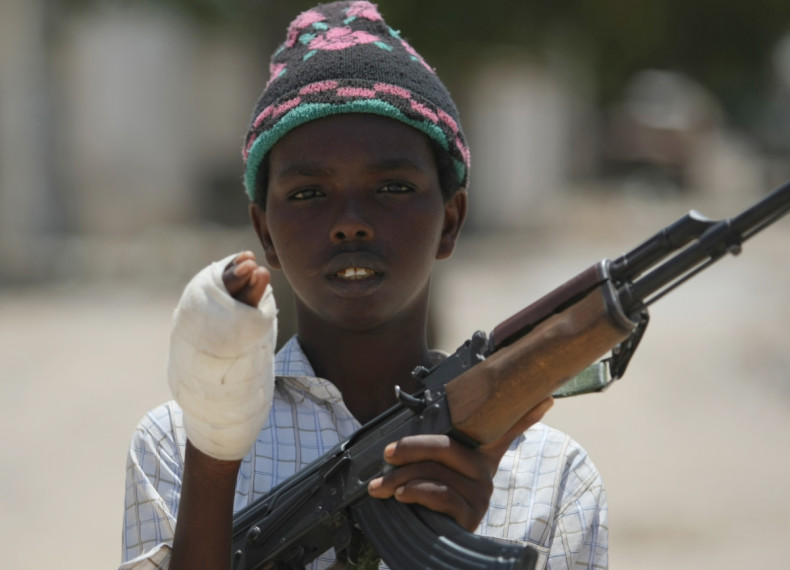 The Islamist insurgent group al-Shabaab has increasingly targeted children for recruitment, forced marriage, rape, and attacks on teachers and schools.
The jihidist group joined Al-qaeda as a cell in 2012 and as of 2013, the group has retreated from major cities, but still imposes strict forms of Sharia law in some rural regions. Al-Shabaab's troop strength as of 2013 was estimated at 4,000 to 6,000 militants.
Democratic Republic of Congo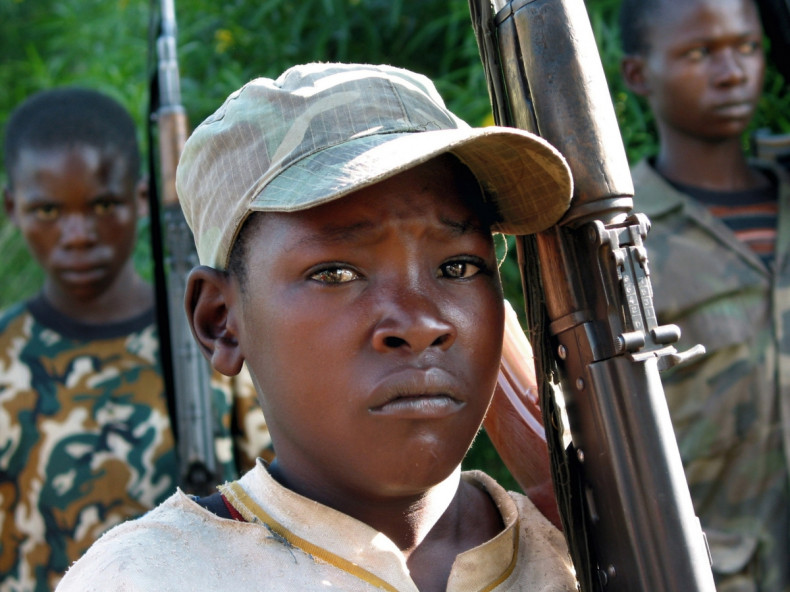 Armed conflict in the DRC involving the national army and a range of Congolese and foreign armed groups has continued mostly in the eastern provinces of North and South Kivu since the war officially ended in 2002. All fighting forces have unlawfully recruited boys and girls and have used them in hostilities including as fighters.
Although thousands of children have been released from the armed forces and from armed groups, many under-18s were absorbed into the army during integration processes, and recruitment of underage fighters is still apparent.
Myanmar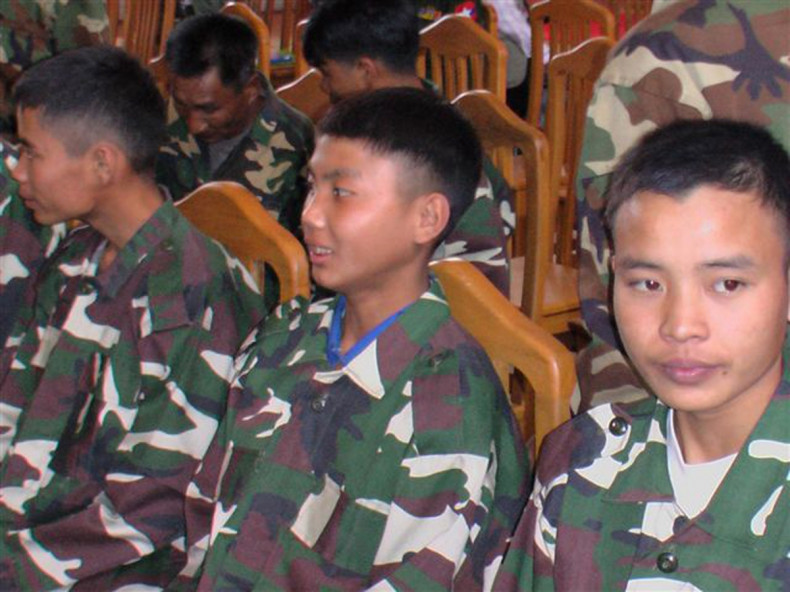 Children in Myanmar have been widely used in armed conflict by both state armed forces and non-state armed groups. Despite a minimum recruitment age of 18 for recruitment, hundreds of boys have been recruited, often forcibly into the national army, Tatmadaw Kyi, and deployed to areas where state forces have been fighting armed opposition groups.
Child soldiers have been reported in various armed opposition groups, including the Democratic Karen Buddhist Army, Kachin Independence Army, Karen National Union/Karen National Liberation Army, Karenni National Progressive Party, Shan State Army South and United Wa State Army.
In June 2012, after negotiations with the UN, the government committed to release all under-18s present from Tatmadaw Kyi and border guard forces.