Deadly Earthquake Kills 150 People in China's Yunnan Province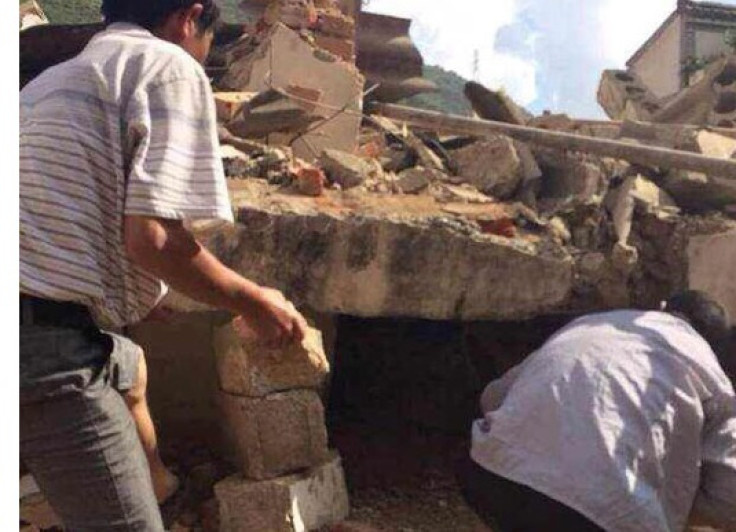 An earthquake in the southwest Chinese province of Yunnan has killed at least 150 people, according to China's official Xinhua News Agency.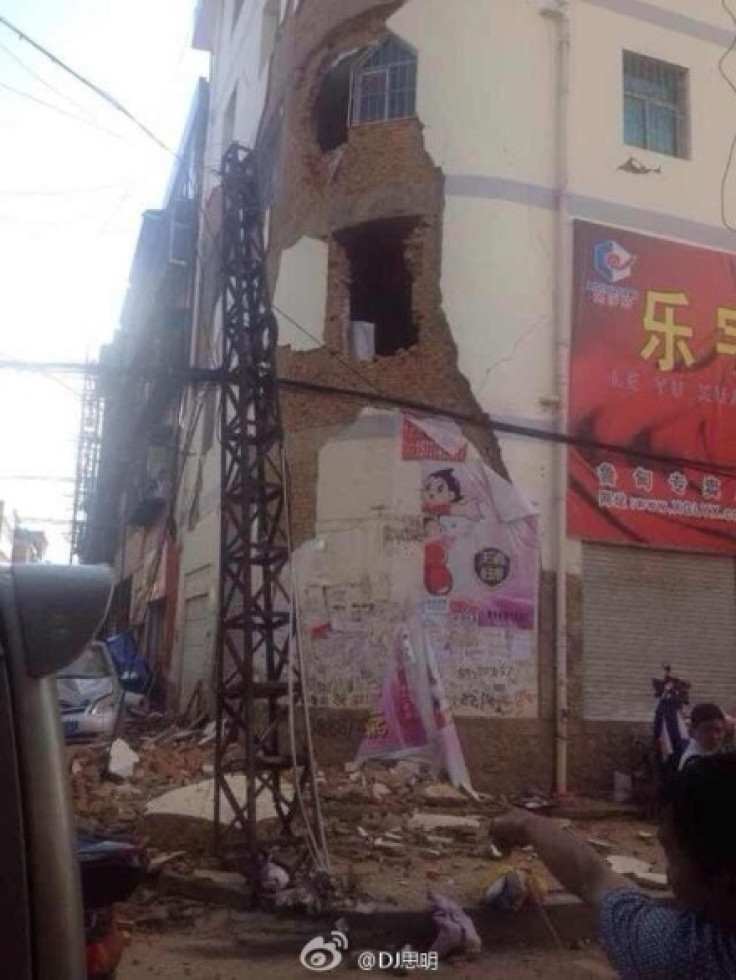 China's social media is already showing photographs of the quake's aftermath
Sina/Weibo
United States Geological Survey (USGS) said the magnitude of the earthquake was 6.1, but Chinese media reported a magnitude of 6.5.
USGS said: "Overall, the population in this region resides in structures that are highly vulnerable to earthquake shaking".
The epicentre of the quake was 12km deep in Longtoushan township, 23km from Zhaotong City, the county seat of Ludian county. One Ludian resident said: "I felt a strong jolt on my fifth-floor home and some small objects in my home fell off the shelves."
Ma Liya, a resident of Ludian's county seat, told Xinhua that the streets there were like "battlefield after bombardment." She added that her neighbour's house, a new two-storey building, had toppled.
However, Longtoushan itself is believed to be worst affected, with many buildings reported damaged or destroyed by the tremor. Emergency services are at the scene and residents are reported to be searching for survivors beneath the rubble of collapsed buildings.
Head of the township Chen Guoyong said: "Too many buildings were damaged and we are collecting data on deaths and injuries."
Xinhua said people rushed into the streets as the earthquake hit the area.
A road to the township had been blocked by a landslide and authorities are sending 2,000 tents, 3,000 folding beds, 3,000 quilts and 3,000 coats according to local media.
Chinese state broadcaster CCTV said the quake was the strongest to hit Yunnan in 14 years.
300 km from Kunming, Zhaotong is no stranger to earthquakes. In September 2012 another earthquake in the same area killed 80 people in Zhaotong. In 1974 another earthquake in the area killed 1,400 people. In 1970 15,000 died across Yunnan in a magnitude-7.7 earthquake.
In 2008 up to 70,000 people died in an earthquake in neighbouring Sichuan.
© Copyright IBTimes 2023. All rights reserved.