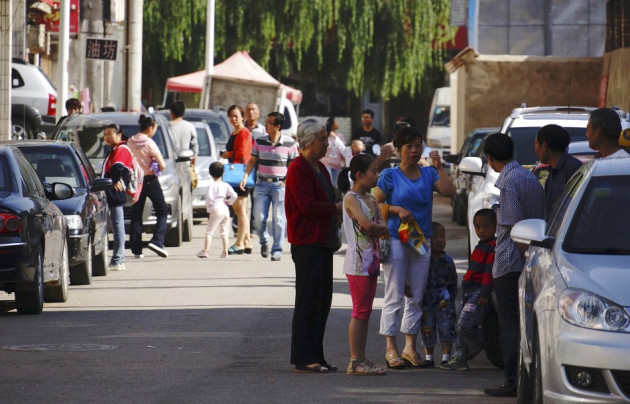 A powerful 5.9 magnitude earthquake has struck the northwestern province of Gansu in China killing at least 47 people and injuring dozens.
Tremors rocked Minxian and Zhagxian counties, the official Xinhua news agency reported. The same regions were also hit by two other powerful quakes of 5.6 and 4.7 magnitude hours before the latest tremors.
The epicentre had a depth of about 20 km and a magnitude of 6.6, said the China Earthquake Networks Centre. The US Geological Survey said the initial quake had a depth of just 9.8 km with its epicentre at 151 km.
Local authorities say nearly 5,600 houses have been severely damaged and hundreds of houses have collapsed. The tremors triggered landslides in the mountainous areas of the province. Communications have been disrupted in many affected areas.
Scores of troops and rescue workers have been deployed in the region to carry out emergency works.
"You could see the chandeliers wobble and the windows vibrating and making noise, but there aren't any cracks in the walls. Shop assistants all poured out onto the streets when the shaking began," a local worker told AFP.
The western part of China is prone to strong earthquakes. In 2008, a powerful quake hit Sichuan province killing 90,000 people.