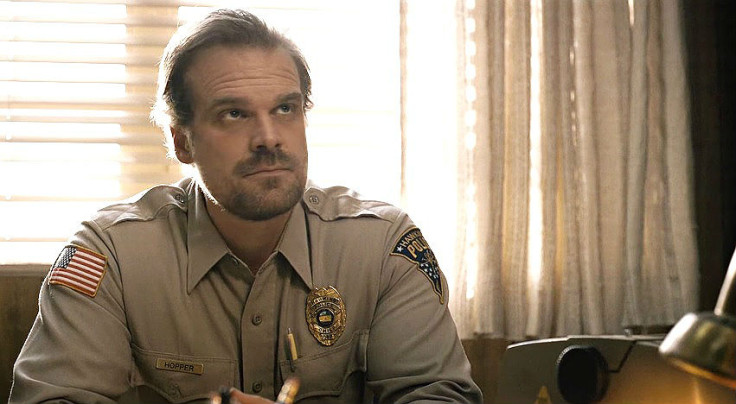 Stranger Things star David Harbour is in talks to star in 20th Century Fox's upcoming sequel Deadpool 2. The actor – best known for playing Chief Jim Hopper on the hugely popular Netflix show – will join the movie as Marvel Comics' character Cable if he comes aboard.
While he's not bagged the role officially [yet], reports have revealed that the 41-year-old has screen tested with lead Ryan Reynolds and is definitely one of the actors being considered for the part.
Nocturnal Animals star Michael Shannon was allegedly in negotiations for the role but has since had to withdraw from the running due to scheduling complications.
Stephen Lang and Russell Crowe had previously been tipped as both fan and director favourites for the role.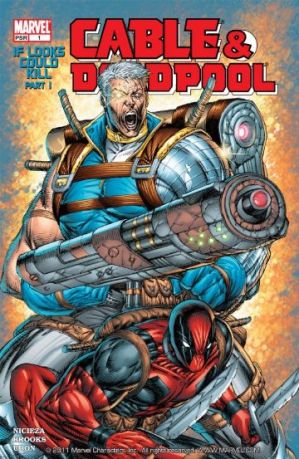 For those unfamiliar with Marvel Comics, Cable is the time-travelling son of mutant Scott Summers aka Cyclops and Madelyne Pryor who journeys back into his own past to save mutant-kind from the brink of extinction. Because of his parentage, Cable was born with telepathic and telekinetic powers as well as a left eye with enhanced eyesight. He is also able to merge his techno-organic body with machinery, making him super strong and, sometimes, electronically advanced.
Throughout his story lines, he was closely associated with fellow mutant Domino, who went on to become both his friend and lover. Both characters have been announced to feature in Deadpool 2, with Ruby Rose, Sofia Boutella, Mary Elizabeth Winstead and more linked to the female role.
Directed by David Leitch and written by Drew Goddard (working from a script penned by original screenwriters Rhett Reese and Paul Wernick), Deadpool 2 is currently aiming to reach US cinemas on 2 March 2018.
Talking about Cable's convoluted backstory and how they're likely to approach it in the movie, Wernick previously told Collider: "I think we're going to distil him down to his essence. It will be authentic and faithful, but it's not going to include the 18,000 details."
For more entertainment news follow A-List on Twitter @Alistinsider