Dear Santa: Gaza only wants one gift this Christmas - freedom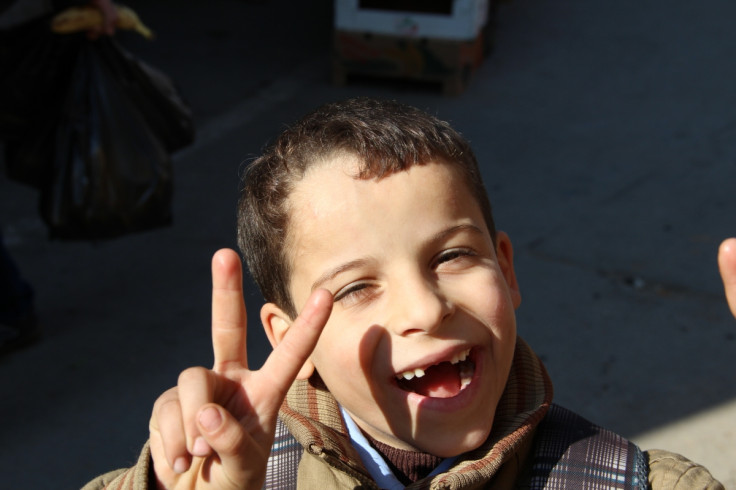 I have never been out of Gaza because I have never had the chance to leave. Maybe if I had, I would have stayed anyway but we in Gaza have never been able to choose, to say: "This is where I belong, this is perfect for me".
We have never had a choice because we are Palestinians, and we are not free. It's hard to spend your eternal life in prison without having committed a crime, and even a law says you are Palestinian so you must be jailed for life. I wonder whether there is any worse discrimination than this?'
I have been able to learn about the world from Snapchat, from 11-second clips, but that is not enough. I know what it is to feel a breeze through my hijab, the smell of wet sand after it rains, the scent of coffee, the feeling when you pass an old man walking his dog and you smile and he smiles back.
I also hear about the outside world from people who are foreigners and come to Gaza either for experience, adventure or sympathy, or on assignment. I hear stories shared by my social media friends, many of whom I have never met.
People travel from the US, UK, France and India – even other Arabs can move freely but I cannot because I am a Palestinian and that equals terrorist, no matter who I am.
I am a normal person like many of you; I read books, listen to music, enjoy Beyoncé's dancing and follow Rihanna's stories complaining about her ex-boyfriend. I grew up watching the Fresh Prince of Bel Air. My childhood and teenage years are the same as yours. But my life is very different.
I am a Palestinian journalist in Gaza and I have never belonged to any political faction or military group – in fact I criticise them all. I hate the sound of weapons, of drones, of F-17 jets flying in the skies above Gaza. But I hear them all the time.
I remember receiving a call during the 2014 war from my youngest brother, lonely on streets of Gaza 30 minutes away, with bombs dropping around him and nothing that I could do. That night my friends risked their lives for my brother.
We try to stick together and to protect each other. I have lived through three wars, two intifadas, the civil war between Fatah and Hamas and from my birth until now Gaza has been under occupation. Conflict, that word summarises my life and so many my age call me a survivor.
Any second now there could be another war and I wouldn't know when or how it would start or why and we would have nowhere to go. Like 2014, people would be dying in their beds and bathrooms, schools and streets and farms – even in mosques. Kids being killed as they play on the beach – do you think Israel's killing machine would have any mercy for me?
Do you want to know what I dream of this Christmas? Being free, Dancing on the streets, walking on the clouds. But no dream I have ever had has taken me out of Gaza.
I will admit that I am guilty of being born in Gaza, but Santa, I always loved you and I still do. You never brought me a gift when I was a child, but could you bring me justice now as a grown woman?
© Copyright IBTimes 2023. All rights reserved.