Gaza War one year on: 'We Palestinians need more than your prayers'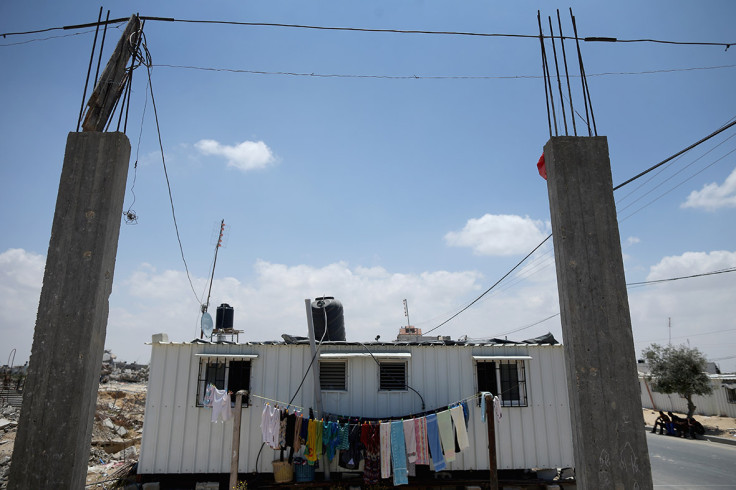 Wednesday 8 July marks one year since the beginning of the war in Gaza, which claimed 2,200 Palestinian and 73 Israeli lives. On two sides of the fence that separates Israelis from Palestinians, two local women, Mousheera Jammal and (in a related story) Janet Svirzenski, share their take on what happened and why.
As well as being a journalist, my job here in Gaza is helping fellow reporters from all over the world with their mission to convey our message and story. A year ago, I was working with an Italian journalist when reports came in that things were going to escalate in Gaza and, as a result, many of the international reporters left. For me, it is different.
Not long after the journalists had left, news had come in that we all need to be on guard. Israel had declared war on us and as Palestinians, we had decided that we would be ready. For me, Gaza is not only my home but my life and in my blood. I have had the opportunity to leave but I didn't. I didn't leave because I physically cannot. Gaza is my land.
With my colleagues gone, the reality of the situation struck me like a dagger in the heart. My life as well as all those in Gaza is controlled by everyone else outside of the gates, our destiny is determined by the choices that are made by others. Gaza is the largest open air prison in the world and hundreds of thousands of us are trapped here simply because we are Palestinians.
Everyone always thinks that because I am a journalist I have all the answers. I am asked constantly: "Will there be another war?" and I always answer the same: "No, we are at peace now. There is not going to be another war. We are all OK." I say this because I truly want to believe it. But I know that it is not true. It is not in our hands, it is in Israel's.
Israel will threaten to attack Gaza again and again, and can do so whenever it wants. It makes us live in fear, making all Palestinians in Gaza constantly scared and frightened for our lives.
It is hard to be a professional and unbiased reporter living in this war-torn land because as a Palestinian, I have been injected with the same fear and psychological trauma. My family and my friends and those I love and have loved have lived and died in Gaza.
It is hard to maintain a balance between doing the job I love and spending time with the family, which could possibly end at any moment. It is hard to fulfil my ambitions and dreams when I am also trying to spend as much time with those I love because at any time they could be taken from me, or I could be taken from them.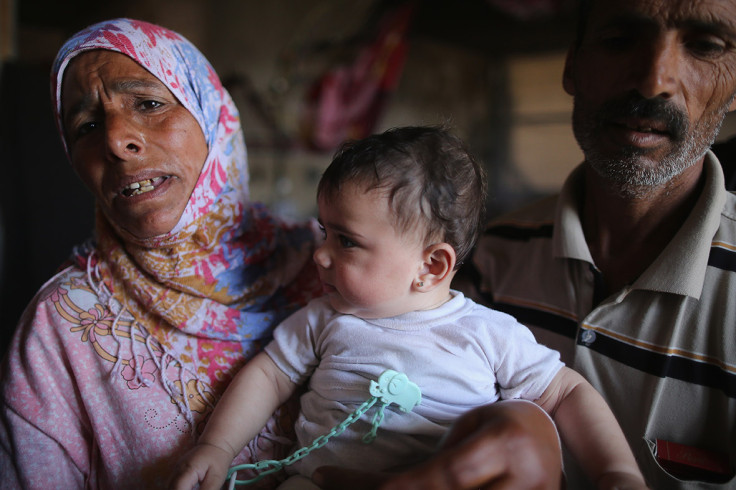 Death has stared me in the face for many years, during every war in my lifetime. I have seen death and have survived because I am determined to stay and report and share our stories to the world.
I have often wondered about international journalists and the praise they receive for putting their life on the life by entering a war zone. Journalists that are recognised for their work and sadly for those who have lost their lives in war zones are remembered for their bravery and for their contribution to international reporting. I wonder if I would be missed in the same way and remembered for my work that I do here.
I wonder if I would be recommended for my contribution and if the standards of international human rights includes me, my life and my rights. I often wonder too if the only people who would remember me or miss me if I died in this war would be my Facebook friends, who would leave "Rest in Peace Mousheera" messages and posts for a week or so.
I also wonder whether I would be remembered differently as a woman in this field. The work and contribution to Arab society by men is still valued more than that of women. This is a battle I am fighting daily. My passion for our cause is just as much if not greater than my male colleagues and yet I face discrimination as a woman with an opinion. That is something I am determined to change with our society.
The war in 2014 not only took lives but had a devastating impact on individuals and their mental health. The best example I can share is the story of a 19-year-old Palestinian man whose two brothers were killed in the war, leaving their wives and children behind to mourn them. His father married him to both of his brothers' widows to protect their children.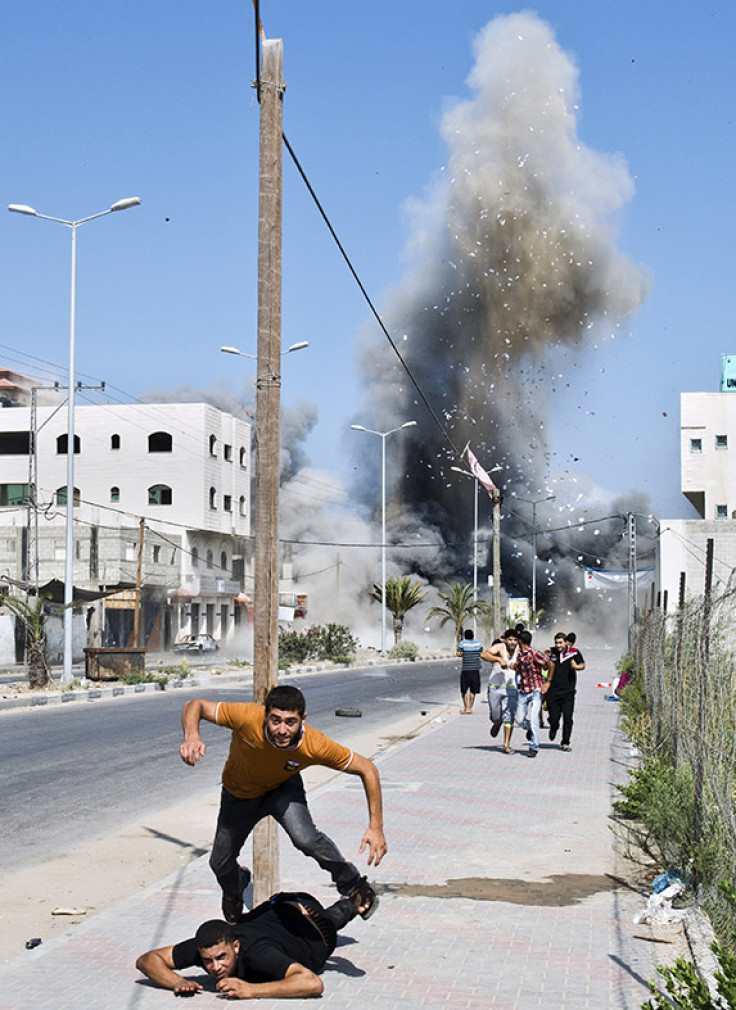 For me this story illustrates the severity of the situation we face in Gaza and how damaged our families have been by war. Many people here are just walking corpses. There is no time to mourn or worry about our feelings. We have just blood pumping in our veins and a heartbeat that keeps us alive. We have zero emotions because we have seen too much death.
One of my tasks in the war was to count dead bodies and some of them were children I had once kicked a ball with. If anyone else outside of a war zone would do this task, it would be hard to see just one face. I have seen many and for me it is just a body count. I have no feelings anymore.
Every normal person would have 20 days at least go on holiday in a year with their jobs, a chance to have some time for themselves to reflect and relax. Are Palestinians not worthy of a break too? Can we not have the time out for once to concentrate on our well-being?
Gaza does not need just reconstruction of buildings that will be torn down again by bombs. We need the reconstruction of our mental well-being. We need help, emotionally and mentally.
We need to learn what it is like to love and cry and feel pain. Palestinians want to know what it is like to feel emotion again, because not having it is leading many into a life of misery, with decisions and choices that would ruin a person inside and out.
You may watch the destruction in Gaza on your TV screens, in the comfort of your homes. Well, I can tell you what it is like from my bedroom window. You may see the devastation and pray for us but we need more.
When the bombs are dropping, we are hiding and we are praying and we are wishing for it all to go away. I hope the images captured and shared with you also capture our fear and our horror.
As dreams are the only thing we have, I had one dream that actually became reality. After the ceasefire last year, I looked out of my window and I saw love and I felt a glimmer of hope in my emotions. I saw birds singing while flying over the shattered buildings. To me, they were singing in victory and singing to celebrate end of the war.
They were singing to remind us all that there will be no more children taken from us now. I felt those birds singing were in fact little Mohammed, Shahd, Imaan, Moataz and all the other little angels who died during the war, finally free from this massacre. To me, the birds singing and flying were our children who are now playing peacefully in the gardens of Heaven.
Mousheera Jammal is a freelance journalist based in Gaza City. Read Janet Svirzenski's story from a kibbutz near the Gaza border.
© Copyright IBTimes 2023. All rights reserved.