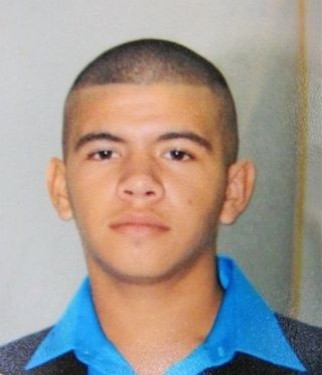 Police in Brownsville, Texas, are receiving death threats after 15-year-old Jamie Gonzalez was shot dead by officers.
Gonzalez was shot by two officers after he refused to put down a pellet gun which they mistook for a real handgun.
Interim police chief Orlando Rodriguez said that threatening telephone calls had been made to police since the shooting at Cummings Middle School.
Rodriguez said that all supervisors and officers had been told to remain cautious.
A 911 emergency recording, released by Brownsville police to the Brownsville Herald, demonstrated police at the scene following standard procedure and urging the teenager to put the gun down several times during a standoff at the school. Gonzalez had reportedly said that he was "willing to die".
The emergency call was made by an assistant principle at the school. She reported that a student - later revealed to be Gonzalez - had a gun down the front of his trousers.
"Be careful not to charge through the front door, he's right there," she told them. "Don't walk in, there's a kid with a gun."
She then told them: "He's drawing the gun."
Throughout the call, officers can be heard yelling "Put the gun down" and "Put it on the floor".
Moments later, another student can be heard saying that Gonzalez had said he was "willing to die" before officers shouted that the suspect had started to run down the hall.
When Gonzales refused to drop the weapon, police fired at him three times, hitting him twice and killing him. They then discovered that Gonzalez had been holding a pellet gun that looked like a genuine handgun. No one else was injured in the incident.
Shortly before the standoff, Gonzalez had walked into a classroom and punched a fellow pupil for reasons which remain unclear.
Following the shooting, Rodriguez said after that the officers "took the necessary action to protect themselves and the other kids."