The alleged mistreatment of a prominent opposition party leader, Franck Diongo, has raised questions about the impact of Western sanctions on security officials responsible for deadly violence in the Democratic Republic of Congo (DRC) as the death toll in the election crisis rose to 26.
Protesters in the DRC calling for President Joseph Kabila to step down after his mandate expired at midnight on Monday (19 December) have been met with gunfire and teargas, as authorities cracked down on demonstrations. IBTimes UK was told of widespread and systematic arrests.
Human Rights Watch received credible reports of at least 41 arrests in the restive eastern city of Goma on Monday, the same day that Franck Diongo, the leader of a minor opposition party and member of the main coalition group Le Rassemblement, was arrested in the capital, Kinshasa.
According to Barnabé Kikaya Bin Karubi, diplomatic adviser to President Kabila, Diongo was arrested for having "sequestered three officers of the Republican Guard" who live in his neighbourhood. Kikaya alleged Diongo's men beat and mistreated the guards.
The opposition, meanwhile, claims authorities sent presidential guards in civilian clothes to assault Diongo, MP for Lukunga. The politician said he called for help as the guards surrounded him, and the US peacekeeping mission, Monusco, intervened. After the UN force left, Diongo and his guards were arrested.
"In the afternoon, authorities in Kinshasa arrested Franck Diongo, president of the opposition party Movement of Progressive Lumumbists (MLP) and a member of Le Rassemblement, after he and his colleagues apprehended three men who, according to Diongo, were Republican Guard soldiers wearing civilian clothes. Diongo said he feared they had been sent to attack him," Ida Sawyer, senior researcher at Human Rights Watch (HRW), said. The opposition claims a "general" gave orders for their arrest.
Led by UDPS leader Etienne Tshisekedi and includes the former governor of Katanga, Moise Katumbi, Le Rassemblement on Monday rejected President Kabila's legitimacy and called for Congolese to "peacefully resist" the head of state.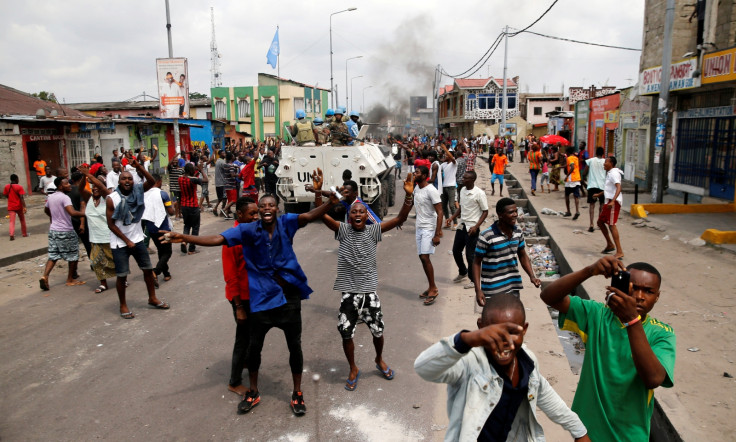 Le Rassemblement member, Raphael Katebe Katoto, who spoke to Diongo, told IBTimes UK: "They arrested Diongo and really tortured him. He was taken to the prosecutor general's office but the magistrate designated to hear him refused. Until now, no other magistrate has been willing to hear him." The magistrate allegedly rejected potential charges against the politician, claiming the case was "set-up" and charges trumped-up by the authorities, according to Diongo's top adviser, who is currently with him at the prosecutor's office.
On Twitter, Sawyer said she was "worried about the reports we're hearing about mistreatment of opposition leader Franck Diongo since his arrest (on Monday)".
Katebe Katoto: 'The head of the infernal serpent remains in place'
According to Katebe Katoto, who is Katumbi's brother, the recent arrests and crackdown by security forces raise questions of the real impact of the use of targeted sanctions as a tool to deter government abuses against protesters and, or to dissident voices.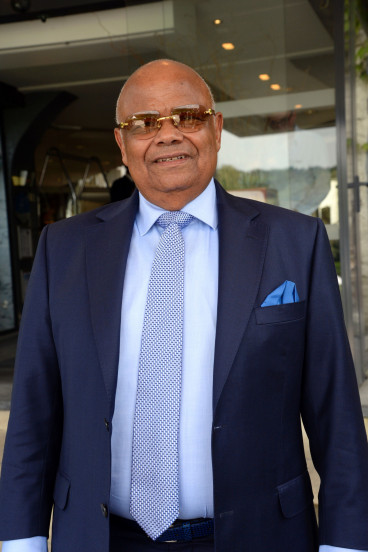 On 12 December, the EU imposed sanctions on seven Congolese top security officials, including Commander of the Republican Guard (GR), Ilunga Kampete, as the US also sanctioned two, including Kalev Mutondo, the "feared" leader of Congo's National Intelligence Agency (ANR). The officials are accused of acts of violence that killed at least 50 people during anti-government protests in September, and using arrests and violent intimidation.
Katebe Katoto, who met with officials from parliament and at the capitol in Washington earlier this month, described the fruitlessness of the sanctions, and called for sanctions on President Kabila himself.
"They (US officials) were speaking about sanctions, but I told them: sanctions for the moment are useless, because those people are determined. You can sanction Kalev, you can sanction Ilunga Kampete, but all these people are only receiving orders from one person, Joseph Kabila. Proof is that, when they commit these crimes, Kabila does not condemn or prosecute them. They are only performers."
He added: "They (the international community) must take other measures if they want to improve anything. If you don't sanction Kabila but only sanction his associates, it won't change a thing because, if Kalev is completely weakened by the current sanctions, Kabila will just have to appoint someone else. The head of this infernal serpent remains in place, and the abuses continue."
The head of Monusco, Maman Sidikou, expressed alarm at the tense situation. "I am gravely concerned by the arrests of those who seek to express their political views". The US Embassy in Kinshasa in a statement published on 21 December, said: "We also condemn the arrests of numerous opposition party and civil society activists by DRC security forces."
According to HRW, at least 26 people were killed by the security forces during demonstrations on Tuesday in Kinshasa, Lubumbashi, Matadi and Boma.