EU and US should impose sanctions on DRC President Kabila and his family, rights group urges
Save the Congo slams Kabila's decision to 'illegally' cling to power beyond his last constitutional mandate.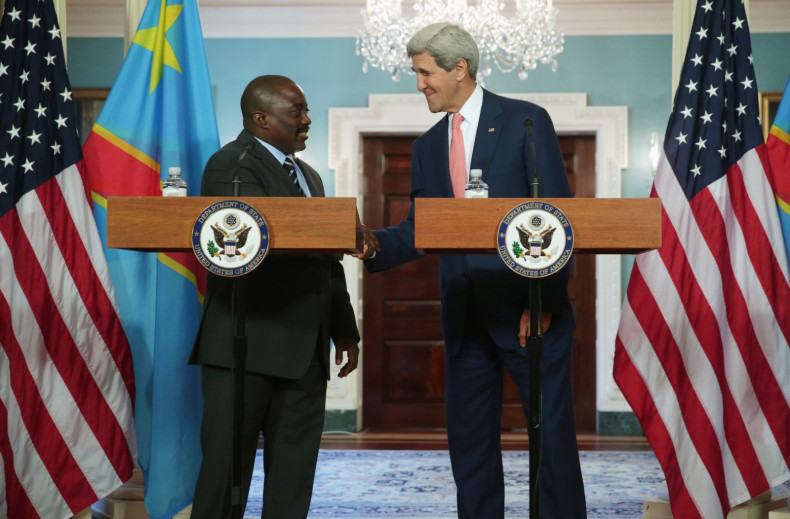 The European Union and United States must impose life–changing sanctions against Democratic Republic of Congo (DRC)'s President Joseph Kabila to force him to abandon his current trajectory and cede power peacefully, a human rights group has urged.
Kabila, whose second and last constitutional mandate ends today (19 December) at midnight, is due to stand down as required by the constitution. But he has been accused of political manoeuvring to ensure he can remain in power indefinitely, and there are growing fears Kabila's will to keep power will spark major violence.
NGO Save the Congo has urged the EU and US to impose "life–changing" sanctions against the head of state and his entourage for "illegally clinging to power".
Vava Tampa, founder of Save the Congo, said he welcomed recent EU and US measures against a number of officials close to Kabila, but warned that "neither of these measures have troubled Mr Kabila nor dented his determination to cling to power" because they failed to send the right signal to Kinshasa.
"This is not because the sanctions ​were modest but rather because both EU and US sanctions have not yet been imposed on people and things Mr Kabila value the most—his family, their fortune and their freedom to move freely in Africa across the globe," Congolese-born Tampa, added.
"The EU and US must now (...) follow the precedent they set when President Bashar al-Assad began attacking its own people in Syria. This is precisely what Mr Kabila's regime has been doing in Congo since January of 2015."
In addition to direct sanctions, Tampa said the EU and US should urge the four internet providers in Congo not to give in to Kabila's pressure and cut off internet and social media networks, including Facebook, Twitter and What's App. The blackout "will allow Mr Kabila's security forces to kill, harass, kidnap and imprison pro-democracy protesters and opposition figures with impunity," the NGO's founder alleged.
According to a video by Timo Mueller, researcher at Human Rights Watch in the DRC, Vodacom has complied with the government-initiated crackdown on social media. As seen in the video below, pictures and videos can not be downloaded on WhatsApp. While Twitter is still functioning in Kinshasa, there is currently no access to Facebook.
There is currently no internet in Lubumbashi, DRC's second largest city, where WhatsApp is the only app still in operation.
The rights campaign claims Kabila's decision to remain in power past his mandate will be the biggest threat to peace and stability in Congo and Africa's great lakes region. Last week, Tom Perriello, who is completing his 18-month tenure as the US Special Envoy for the Great Lakes region in Africa, echoes this, saying Kinshasa is"unnecessarily flirting with disaster".