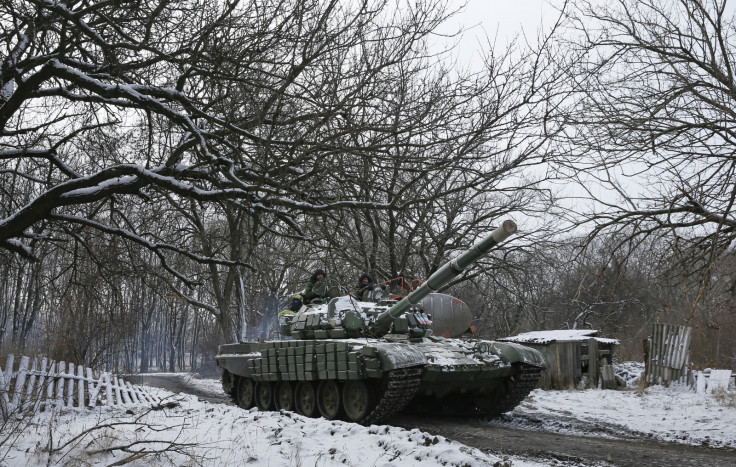 Nineteen Ukrainian soldiers have been killed when they were attacked by pro-Russian rebels near the town of Debaltseve in eastern Ukraine, ahead of peace talks due to be held later on Wednesday (11 February) in Minsk.
"In shelling, rocket attacks and military clashes, Ukraine lost 19 soldiers including 17 members of the armed forces and two interior ministry soldiers," military spokesman Vladyslav Seleznyov told a briefing.
Russian President Vladimir Putin is set to meet with French, German and Ukrainian leaders in the Belarusian capital after the European leaders pushed for a peace deal.
Violence has soared in eastern Ukraine this year, as rebel factions have sought to expand the territory under their control ahead of any resolution. Fighting has intensified in recent days ahead of Wednesday's peace talks, anticipating the possibility of a peace agreement.
US President Barack Obama has condemned Russia's "aggressive actions" in eastern Ukraine and warned Moscow that it will face greater consequences if it does not seize the moment to find a peaceful solution to the conflict.
More than 5,400 people have been killed since violence erupted in eastern Ukraine in April 2014.
Western leaders have accused Russia of providing weapons and fighters to the pro-Russian separatist movement in Ukraine's east.
Russia has denied fuelling the conflict in this way.
The leaders in Minsk are expected to focus on establishing a ceasefire in Ukraine along with a demilitarised zone.