The UK's so called "jobs miracle" is unsustainable since the vast majority of employment growth has been in self-employment, Debbie Abrahams warned on Wednesday (21 December).
Labour's shadow work and pensions secretary told IBTimes UK that Britain has become a "low-wage, low-skill economy".
"80% of the employment growth since 2008 has been in self-employment," she said.
"Almost half of that increased employment, those people who are self-employed now, earn less than the Living Wage [of £8.45 per hour]."
"This isn't a 'great wonder' that the Tories have been able to create. We are a low-wage, low-skill economy. In spite of the modest growth that we have seen in recent times, this is not going to be sustainable."
The comments come a week after the Office for National Statistics (ONS) revealed that the employment rate had dropped to 74.4% in the three months to October, down from a record high of 74.5%.
The fall meant there were 6,000 fewer people in work, 31.7 million in total, but there were 342,000 more people in employment than a year earlier.
The youth unemployment rate (for 16 to 24-year-olds) was 13.1% in three months to October, down from a year earlier (13.6%), but below the UK's lowest jobless rate for young people of 11.6% in the three months to May 2011.
Despite the strong headline figures, the UK has long faced a productivity problem, with the five million self-employed UK workers seeing their earnings fall compared to two decades ago.
The Resolution Foundation's latest Earnings Outlook, published in October, found that Britain's self-employed has grown by a staggering 45% since 2001/02, but wages have dropped by around £60 a week over the same period.
"We cannot have the prosperous society that we need for the future based on the type of jobs that have been created," Abrahams said.
The shadow work and pensions secretary also argued that the UK's welfare system is not working for everyone, particularly the self-employed.
She has outlined five tests of "adequacy, fairness, equality, responsibility, and respect for the existing principles in our social security system" for new welfare policies.
Defending the triple-lock commitment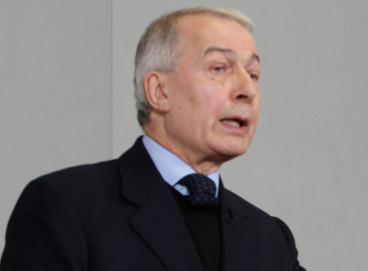 As for specific reforms Labour would make to the benefits system, including JobCentre Plus, Abrahams would not go into detail, but revealed she had "concerns" about outsourcing services to private firms.
"The whole system would be up for review. I have concerns the same way I have concerns about the private sector engagement with the health service," the Oldham East MP said.
"There's always a concern isn't there where private companies are making money out of the public sector and I have worries about that."
Abrahams, a former public health consultant, wants to ensure people are "still contributing to society" and have "dignity in retirement", remarks made just days after Labour backed the so called "triple-lock" state pension guarantee.
The initiative, first introduced in 2010 by the coalition government, means that government backed retirement pots rise at the same rate as Consumer Price Index (CPI) inflate, earnings growth or 2.5%, whichever is greater.
Labour's Frank Field, as chair of the Work and Pensions Committee, has warned that the "triple-lock" commitment helps promote inter-generational unfairness.
"The retention of the triple lock would not be inter-generationally fair. We urge political consensus before the next general election on a new earnings link for the state pension," he wrote in November.
But Abrahams defended Labour's stance. "The key thing that Frank was pointing out was that under the current government there are inter-generational inequalities and this would exacerbate them further," she said.
"Our position is that it shouldn't be an either or – we shouldn't be looking to row back on the good progress that we have made in reducing pensioner poverty and also poverty for our young people as well.
"We achieved this in the past and we intend to do this in the future."