Sister Sledge was one of the most successful female groups of the 70s and 80s. It was the era of disco and the sibling line-up of Debbie, Joni, Kim and Kathy Sledge together made spangly jumpsuits, glittery headbands and standing up for the sisterhood cool.
Their 1979 album and single We Are Family was one of their biggest hits and four decades on it continues to be a crowd anthem, espousing the importance of family values set against an infectious disco beat. Their hit songs "He's the Greatest Dancer", "Lost in Music" and "Frankie" topped the charts and quickly catapulted them to global fame.
They toured the globe and have performed with some of the greatest names in music from James Brown, The Jacksons and Nile Rodgers. While Kathy left the group in 1989, Sister Sledge continued to perform and record as a trio. In a career spanning five decades, spawning countless hits and accolades, the sisters are still singing and achieving personal milestones. One of the highlights was an invitation to perform at The White House for the President and First Lady at the final Christmas party of the Clinton Administration.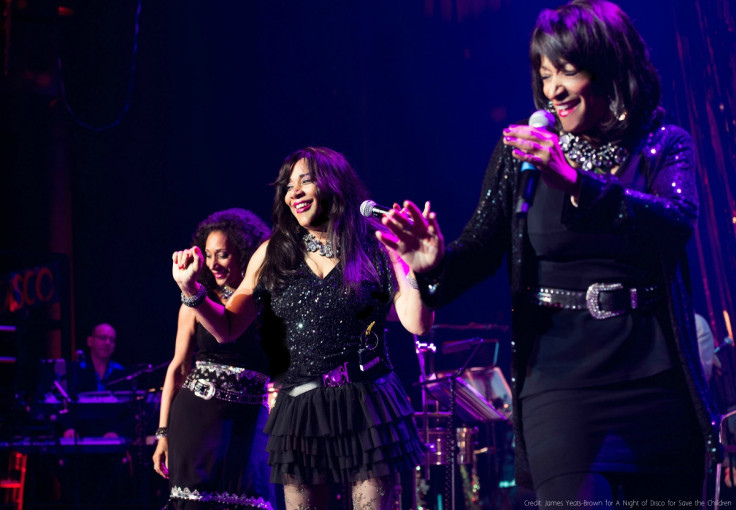 And in 2005, Joni and Debbie, who continued to tour (with various guest artists), performed on the world famous pyramid stage at The Glastonbury Music Festival in the UK. They were also afforded the rare privilege of singing for Pope Francis along with Aretha Franklin and Andrea Bocelli at The World Festival of Families in Philadelphia, PA. The performance went viral as crowds of Nuns in the audience were sensationally spotted grooving to "We Are Family".
The band remain current and relevant to a new audience and in 2011, they were invited by Oprah Winfrey to perform on the Oprah Winfrey Show along with Stevie Nicks, Joan Jett, Salt-N-Pepa, Pat Benatar, celebrating the Rock Goddesses.
Champions for female empowerment, they supported the UN Woman's new campaign UNiTE to End Violence against Women. They are continuing their mission to spread a message of love and unity through music, Debbie, Joni and Kim have now taken their music to the next level, combining disco with the digital interactive age as they launch their innovative brand concept, Nothing Is Greater Than Love. The brand launch coincides with the release of their eagerly awaited new track "Women Are the Music of the World (WAMOW)".
In an interview with IBTimesUK, Debbie Sledge explained the concept, as she reflects on her journey in music and she reveals how the next generation are carrying on the family's musical tradition.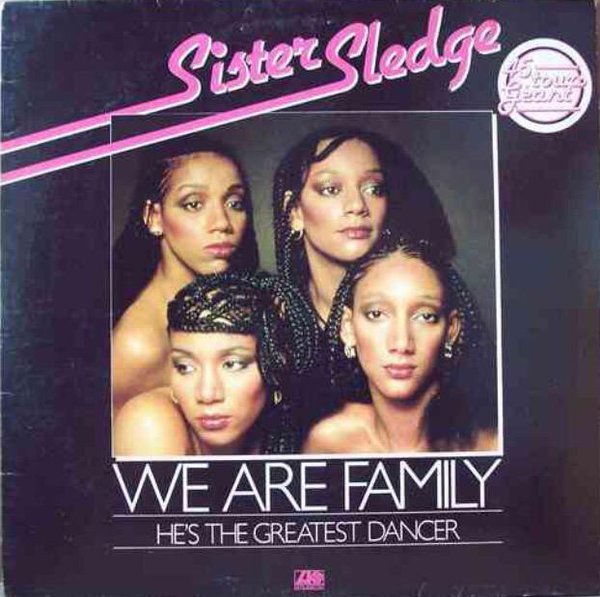 Nothing Is Greater Than Love sounds like an incredibly innovative concept. Can you explain a little about the origins of the brand and what inspired this idea?
"We're very excited about it. It's something that's been in us for a long time, but what prompted us to launch it at this time is just the fact that we're all going through so much in the world today and there's so much negativity going around. We thought that we need a place where real people can share their stories, they can share their hearts and there can be a place where readers and contributors can contribute their solutions. And love is of course the solution. We want readers to share their ideas and we have a chance to share ours and that's the reason we have the blog at this time. It's a combination of things we're going through and we realised that we can overcome a lot of things consciously just by keeping that concept in our hearts.
"Anyone can go to our website sister sledge.com and they can click on the blog and it will take you to stories that we are sharing and others can share and they can get into the blog and react with advice and comments. We hope to have a place that a lot can be accomplished and a lot of healing can happen. Just to counter the negativity that's out there."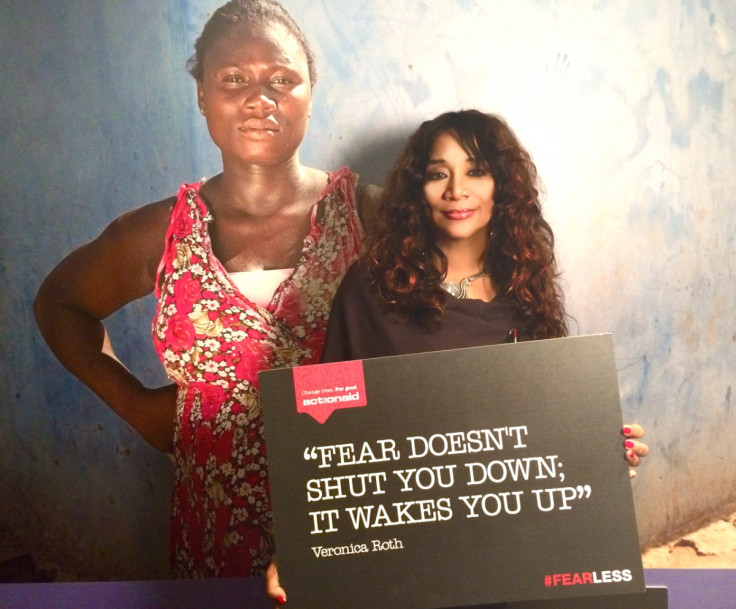 Women's rights and female empowerment are clearly issues close to your heart. How do you feel about how far we have come in terms of equality for women since the 1970s?
"First of all, I'm going to say that we are so honoured and impressed with the women that we see today. We see those that are public figures and those who are ordinary heroes in daily life. I guess it started in our childhood when we've seen such strong women struggling. I can use our mum as an example. She raised us practically by herself with support from my aunts and grandmother and it takes a village to raise a child. We have to rely on each other to accomplish the things that we need to accomplish, especially with raising children. She worked sometimes three jobs at a time. She was a huge example and she still gave us a strong sense that we needed to be independent, to have an education. We needed to be clear thinkers. We needed to be upright thinkers. That's also the best example that opened our eyes to everyday women that actually accomplished great things. To raise children, run a home and work and keep a roof over their heads."
How did you manage to work and travel together as sisters? Was sibling rivalry ever an issue?
"Working together challenged us because we're all very strong women which is a good thing because iron sharpens iron. It was wonderful to have your sisters with you and we're still very close. We have had our struggles and we do struggle with family issues that are going on, but we realised that if we come together as a community those problems soon disappear."
Conversely, while touring with the likes of James Brown and travelling the world, you were also able to share some incredible experiences?
"Oh yes. It's awesome. We're actually amazed at the honour that we've had had to share the stage with artists and some political figures and to share those experiences together. Oh my goodness James Brown was hilarious and a very powerful man at the same time. We had a lot of people that depended on him. He was a great leader and a great entertainer but so powerful on and off stage. And so hilarious.
"We were amazed because we were pretty young going through all this. And it really was with wide-eyed amazement that we would wonder: Why is it that we are in this position? But all of us have a destiny and what we have to do is find out why we are where we are at this time and what is our purpose. Music is very powerful. We realised that at a very early age. We realised it has the power to heal and the power to uplift. And we're very blessed to be used in that way."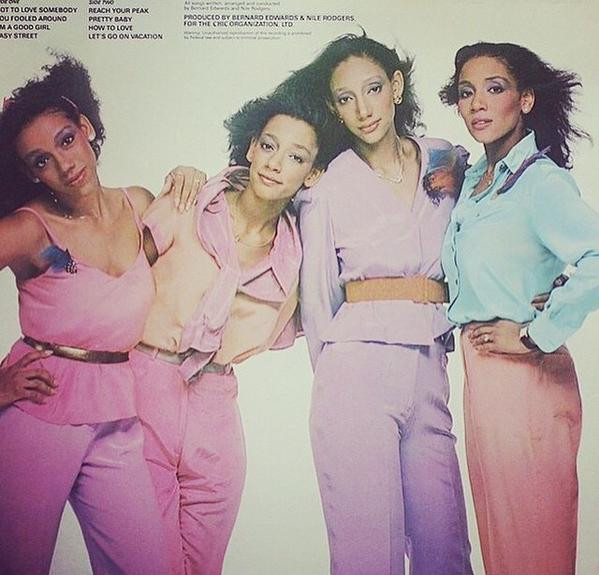 It was the age of disco, an era in fashion like no other. How do you look back on that time in music?
"It was a hilarious time. A really fun time. I have a smile on my face when I think of the 70s. It wasn't about troubles as much as it was about having fun and I think music should really be a place that is a release and it is about expressing your freedom. There is nothing like that to release stress."
And today you a new generation of fans are celebrating your music. What was it like to take to the famed Pyramid stage at Glastonbury?
"Yes at Glastonbury that was really neat because for some reason we had a pretty early slot and the crowd gathered immediately the moment our music started. Before we knew, it it was a full capacity crowd and we had a great time at Glastonbury, I don't know the numbers but it's massive. That's kind of neat. That's really neat. It's always exciting to perform live. I always look forward to it. And like I said nothing is greater than love. So we go out there with love in our hearts and excitement about somebody new that we can meet. I'm looking at a sea of faces and a sea of individuals and there's a love that goes out and we want to project that in our music. So when we are singing "We are family" we are singing "We are family."
Bill Clinton famously joined you onstage for a rendition of We are Family, but can the former president hold a note?
"The way I look at it everybody can sing, everybody has a voice. His notes were funny. He was singing at the top of his lungs. It was great."
And there was poignant moment when the band performed for Pope Francis?
"I wasn't there but my sisters were there and it was beautiful. They sang "We Are Family" and I was very proud of this that they made a declaration of faith. They did a rhythmic chant in the middle of "We Are Family", I was so proud of them. The Pope made his entrance to We Are Family."
Have the next generation inherited the family's musical talent?
"Oh yes definitely. Actually our children are going to be featured on some of our upcoming recordings. And they have beautiful voices. My daughter Camille is a lead singer in her own band. It's an afro beats band. She's very dynamic. She actually has an African dance background as well so she's a very energetic performer. Sometimes she performs with us. My son is a singer. My other son does some music production and were working on a Christmas project with our kids."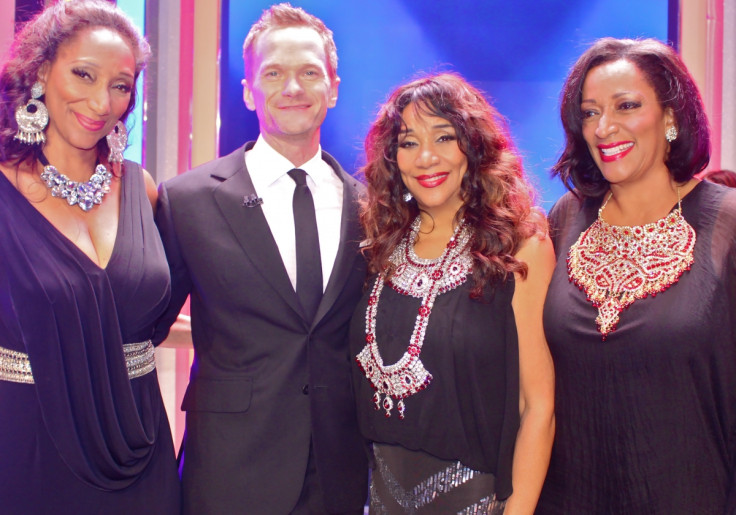 How do you feel about the reality music shows that catapult young aspiring singers to overnight stardom?
"I feel fine about that. I think that it's great that there are avenues for new talent to find a place to shine, to be exposed to get a chance to show what they have the gifts that they have. I feel good about that. One of the things that is good about the way that we have come up is that we are a group and we have had a chance to travel and journey together and learn and everybody's journey is different. Whatever we go through we can learn from it."
Music is today still very much a big part of your life. How do you now describe your personal journey in music and how far do you feel that music is a force for change?
"It's just been a blessing for me. I'm releasing that we have a destiny. We have a power that God gave us a gift to share; he put us in a place a platform where we can effect change. There's a platform where we can be heard and that is a privilege and an honour and it's something that we don't take lightly and I hope that we can rise to the occasion."
Find out more about Sister Sledge's brand concept Nothing Is Greater Than Love on the band's official website.