It's hardly unusual for certain filmmakers or creatives to put nods to their previous movies in their creations. Heck, Disney Pixar do it almost every time, with a Toy Story-inspired Jessie doll popping up in Monsters, Inc and Cars references appearing in titles such as Toy Story 3 and Finding Nemo. Now, upcoming prequel-turned-spin-off Rogue One: A Star Wars Story sneaks in a couple of Easter eggs of its own...
During an interview with YouTube's The Star Wars Show, director Gareth Edwards revealed that there are some deliberate images in the movie that refer to Godzilla and his 2010 low-budget outing Monsters. Although, interestingly, it wasn't his decision to put them in!
"In Saw [Gerrera – played by Forest Whitaker]'s cave, there's some cave paintings. One of them is of the creatures in my first movie, called Monsters, and there's some MUTOs and Godzilla. I didn't ask for it, it's just they did it as a joke, and I just came in one day and spotted it during the middle of a take."
If the teams behind the film's sets and props created the throwbacks as an insider homage to Edwards, they'll be hard to see on the big screen so if fans want to catch them, let's hope they're eagle-eyed. Chances are, we're all going to have to wait until the DVD's and Blu-ray's are released to make full use of that pause button in order to spot them.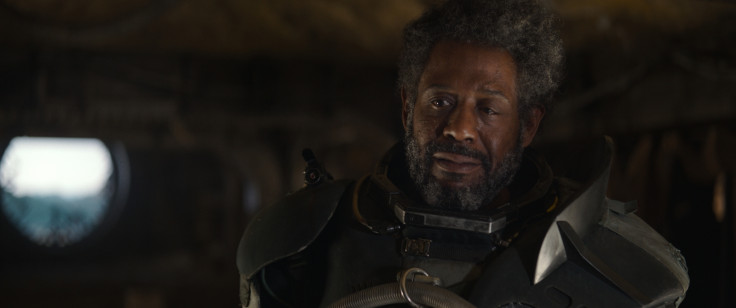 Also starring Diego Luna, Genevieve O'Reilly, Mads Mikkelsen and Felicity Jones, Rogue One: A Star Wars Story revolves around a group of rebels who plan to infiltrate the imperial army base to steal plans for the first Death Star. The events of the film will take Star Wars fans right up to the storyline of the 1977 outing, A New Hope. It is scheduled to open in UK cinemas on 15 December 2016 and comes out in the US on the following day.
For more entertainment news follow A-List on Twitter @Alistinsider