It has emerged that Israel sold weapons and equipment to Argentine military junta in the 1980s that were used against the British naval task force during the 1982 Falklands conflict. Newly released UK Foreign Office files carry evidence from British diplomats on Israel's role in the ten-week war.
The classified documents dated 16 November, 1984, were released recently by the National Archives. The documents also stated that Israel continued its military exports to Argentina even after the end of the Falklands War. Britain won the war and reclaimed its sovereignty over the territorial islands in the South Atlantic.
The released documents stated that Sir Geoffrey Howe, then foreign secretary of the UK, had personally asked the Israeli government to not supply spy planes to Argentina. The spy planes were reportedly designed to gather electronic and signals intelligence. However, Israel allegedly did not pay heed and continued its arms supply to the Argentine junta headed by General Galtieri.
Israel, which had previously denied British allegations, later justified its exports saying the arms deals with Argentina were essential to sustain its domestic arms industry. The country had also argued that the UK, too, was supplying weapons to Israel's enemies in the Arab world.
Israeli military exports to Argentina included the Skyhawk jets that were later used against British warships in the conflict. British diplomats claimed in the declassified documents that the Argentine junta sunk four British warships using the Skyhawks, killing dozens of soldiers, sailors and marines, The Telegraph reported.
The Foreign Office files also provide further evidence to the claims in a book published in Argentina in 2011, which stated that the Israel government dispatched weapons to Buenos Aires on secret cargo flights routed through Peru.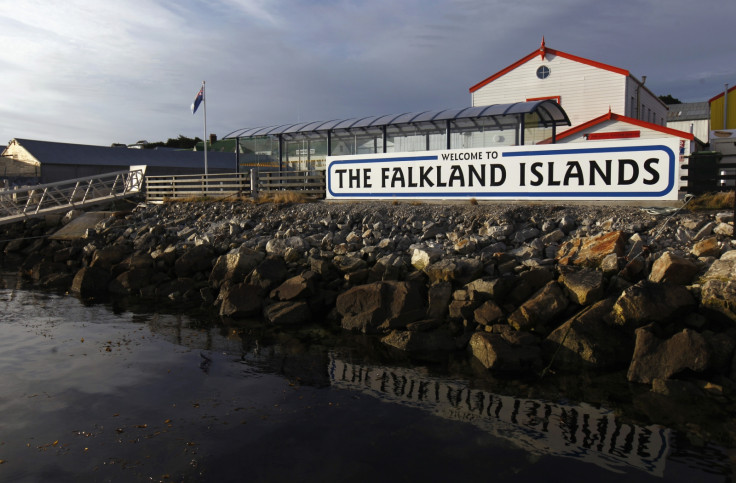 The documents also included a memorandum from C.W. Long, then head of the Near East and North Africa Department at the Foreign Office, which states: "Israel was one of the few countries to supply Argentina with arms during the Falklands conflict and has continued to do so."

An Argentine journalist Hernan Dobry wrote in his book, titled Operation Israel, that the Middle East nation provided Argentina with spare parts and long range fuel tanks that were needed to keep its fighter jets in action against the British task force in the war. However, Israel flatly denied all these claims when British diplomats inquired their counterparts on the same.