Mexican authorities have opened an investigation after dozens of rotting bodies were found at an abandoned crematorium near the Mexican resort town of Acapulco on Thursday.
Residents who complained of a foul smell emanating from the building in Guerrero state called police who made the grisly discovery of around 60 corpses of men, women and children.
They had been doused with quicklime powder in an attempt to disguise the smell. A series of graphic photos show bodies piled in heaps and wrapped in dirty sheets.
The state prosecutors' office said that "among the 60 bodies are the perfectly embalmed corpses of men, women and children of an indeterminate age, all ready for cremation," the AP reported on Friday.
Officials said they believed the remains had been left after the crematorium shut a year ago due to "bankruptcy or failure to pay debts to creditors".
"With the failure to cremate the cadavers, federal, state and municipal health laws were broken."
The bodies have been taken for testing in order to establish their identities, and local funeral homes have been asked to supply police with lists of all the bodies sent for cremation since 2013.
Meanwhile, worried family members have been going to Acapulco's morgue to see if their family members are among those discovered.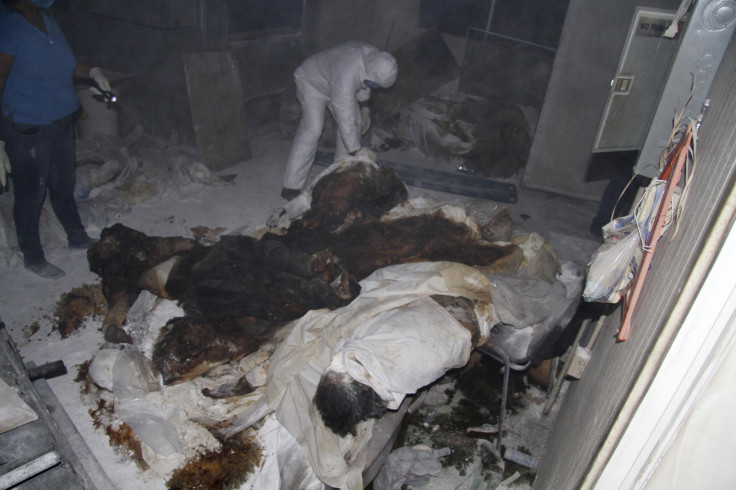 "I saw the furnace turned on and my mother lying there, but I never saw them put her inside," David Jaimes, whose mother died nine months ago, told AFP. "The gentleman who was there told us 'get out if you want because this place is dangerous'. We left but we never saw the body go in, so we have this doubt today."
The case is not thought to be linked to September's disappearance of 43 students in Guerrero, which has been plagued by a bloody turf war between drugs gangs.
"It could be a possible fraud by the owner of the building against the people who thought the remains of their relatives would be cremated," Guerrero state chief prosecutor Miguel Angel Godinez told Mexico's Radio Formula.