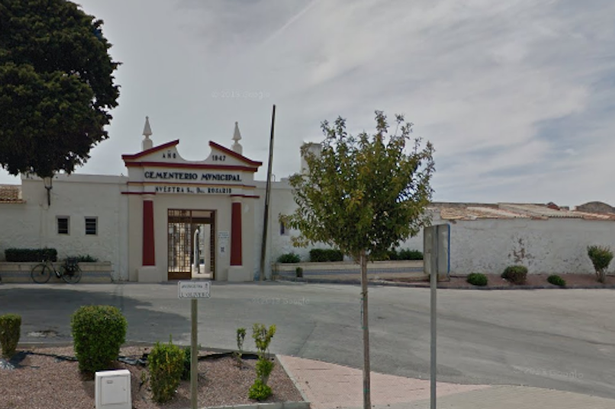 A gravedigger who took a picture of a mummified man who died 23 years ago has been suspended from his job.
Celestino Reyna was pictured grinning with the dead body of a man he had just dug up. The deceased man's nephew also appeared in the photo.
The body was exhumed to be reburied in the same grave as the deceased's wife at the cemetery in Guardamar del Segura, near Alicante on Costa Blanca, Spain.
As the dead man's niece and her husband watched the gravedigger recovering the body, they saw that the corpse had been mummified.
Thinking this would be an interesting photo opportunity, the niece of the dead man then shared the picture with work colleagues on Whatsapp, and soon the picture went viral.
The man's niece defended her actions by saying she didn't mean to offend anyone but merely wanted to show the effects of mummification to the dead man's sister, according to a report in the Mirror.
"We never thought this could have such serious consequences, and I did not want to show any lack of respect for my uncle."
Mummified corpse goes viral
The 55-year-old gravedigger was suspended from his position and moved to another role at the council while an investigation is carried out.
Local councillor Felipe Aldeguer defended Reyna, believing he did not act in "bad faith" and in all probability would keep a council job.
"At the end of the day the man's family were there and it seems they were the ones that instigated this," Aldeguer said.
"He just foolishly agreed to what they wanted. It appears to be a one-off error of judgement rather than a systematic form of behaviour. It's a silly mistake and although there's no justification for it and there will be consequences, we do not need to go overboard."
Natural mummification occurs when a combination of acidic water, cold temperatures and lack of oxygen are enough to preserve the tissue, essentially pickling the body.
The cold, dry conditions desiccate the body and and in some cases even the contents of the stomach.
Gravedigger suspended after chilling picture with mummified rotting corpse http://t.co/kgdNANA9sN pic.twitter.com/XpJKYI1oYf

— Daily Mirror (@DailyMirror) September 12, 2014