Mexico's 43 Missing Students: Police Officers Injured in Violent Protests at Acapulco Airport [GRAPHIC IMAGES]
Students clashed with riot police in the Mexican beach resort of Acapulco over the abduction and apparent massacre of 43 trainee teachers.
A mob of protesters violently attacked a police officer outside the airport and carried on beating him as he was lying on the ground.
The injured policeman was finally rescued by his colleagues and taken away in an ambulance. His condition is unknown.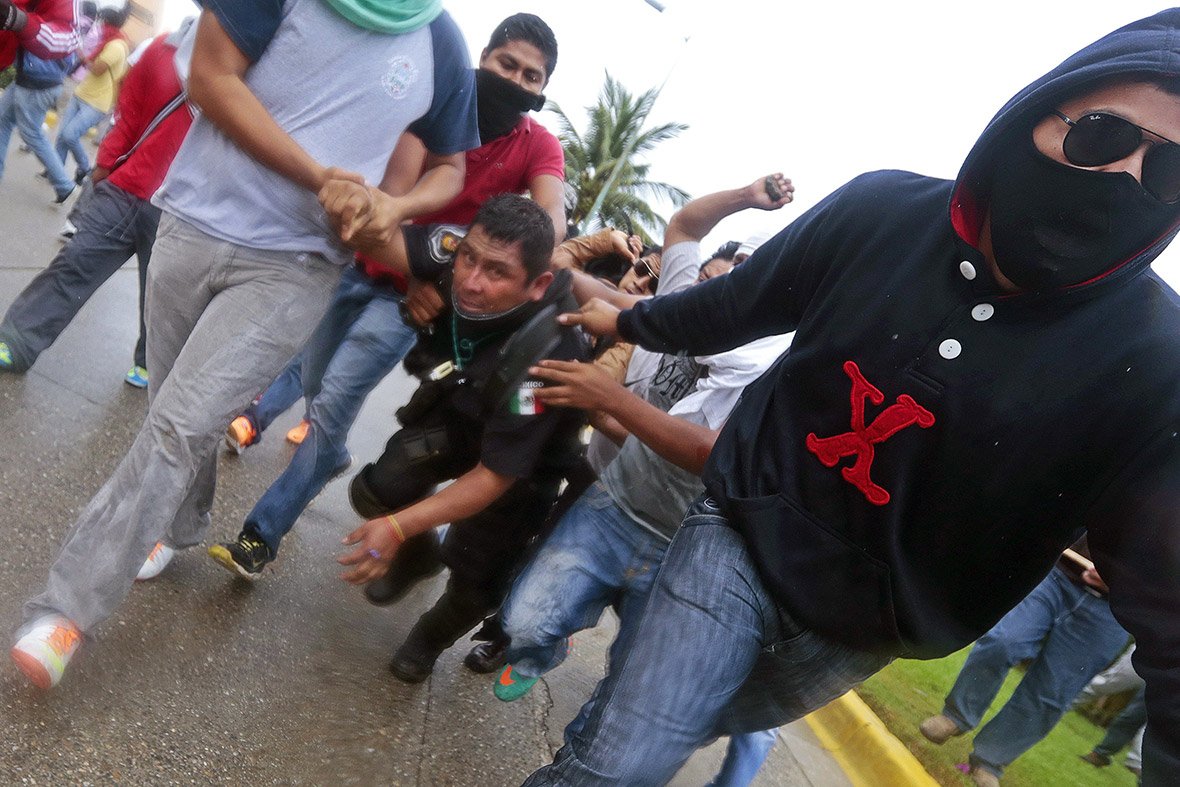 The violent protests that left 16 police officers injured broke out when riot police blocked the path of protesters marching towards the airport in Acapulco.
Many of the protesters were wielding sticks, rocks and machetes.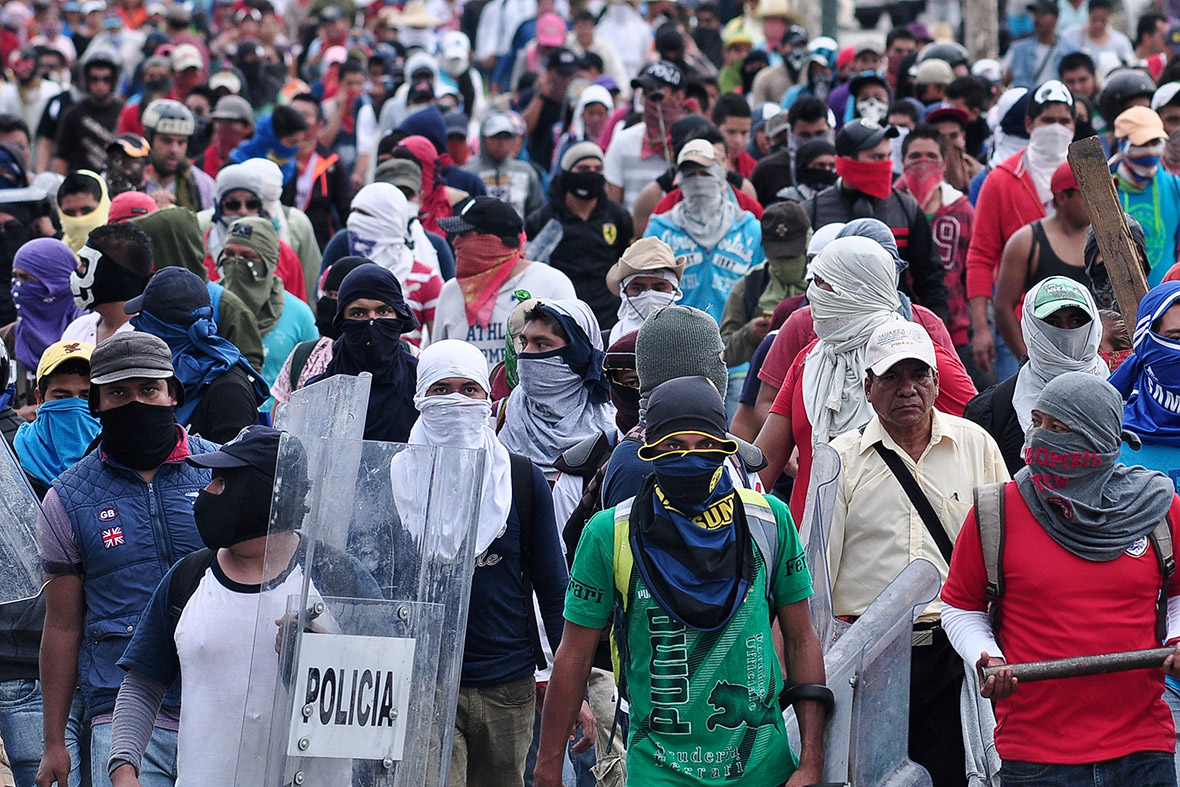 The government says local government officials, corrupt police, gunmen and a local drug gang cooperated in the abduction and apparent murder of 43 trainee teachers in the south-western state of Guerrero in late September.
They believe the missing students were dumped into a pit and burned to death before the ashes were dumped in a local river. Some of the students were alive when they were set on fire, they say.
Authorities now say they've found the charred remains of dozens of bodies in a garbage dump and in a river, and that three men detained in the case admitted setting fire to the victims.
But the government does not yet have scientific evidence that the remains belong to the missing teachers because almost all of them were so badly burned that they could not be identified even with DNA testing, it says.
Attorney General Jesus Murillo said that two pieces – a knee joint and another fragment – could possibly be identified and have been sent to a specialist forensics lab in Austria.
Patience is growing thin across the country, as anger mounts not just about the crime but about the government's handling of the case.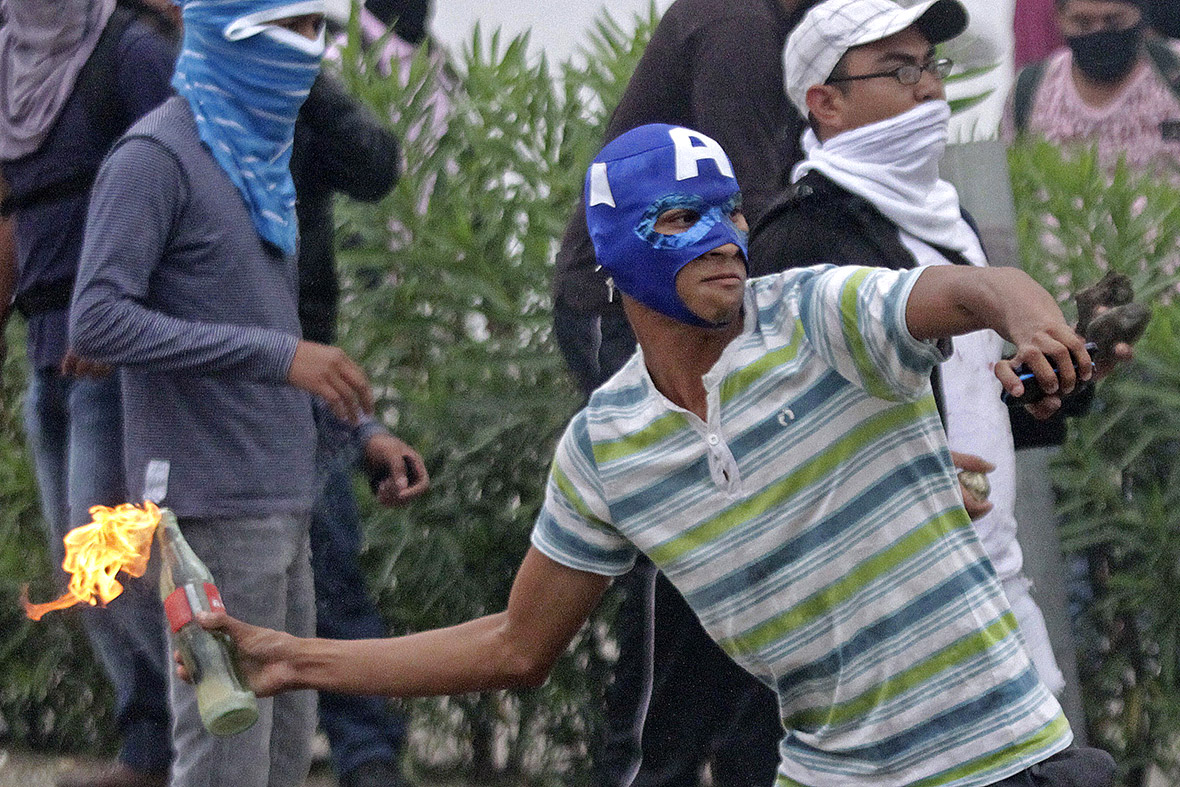 Protesters said they wanted President Enrique Pena Nieto's resignation. He is in Asia this week for a summit meeting and a state visit to China, further infuriating protesters and relatives of the students, who say he cares more about Mexico's business interests than trying to deal with gang violence that has raged on for years.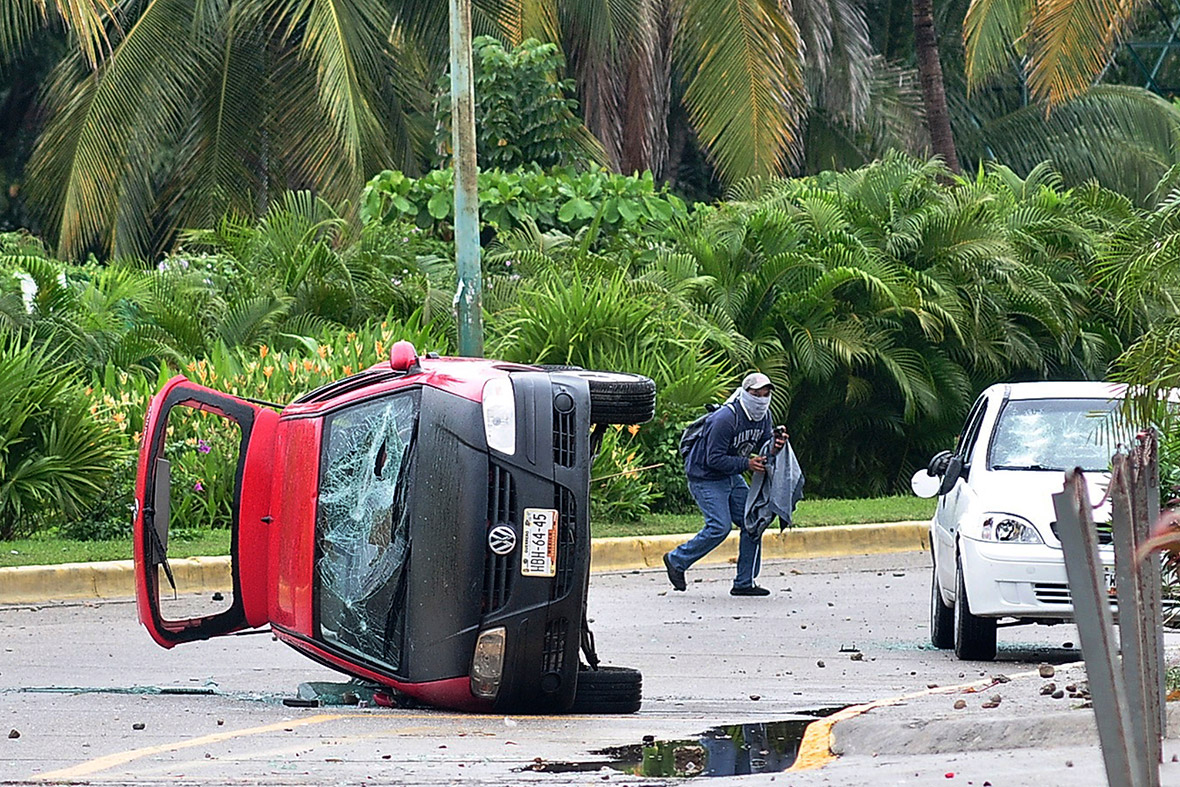 © Copyright IBTimes 2023. All rights reserved.