At least ten people have come forward to say they saw sexual exploitation at Deepcut barracks, according to the father of a teenage recruit found dead there 21 years ago. Private Cheryl James was aged just 18 when she died from a bullet wound to the head at the Surrey barracks in 1995.
Private James, from Llangollen, was one of four soldiers who died at the barracks between 1995 and 2002 amid claims of bullying and abuse. Her father Des has now told the Telegraph that witnesses in the "double" figures claim they were exploited and recruits forced to have sex.
Mr James said the witnesses have come forward directly to him with similar allegations, while others are believed to have approached lawyers. The "vast majority" said they had been victims themselves, he said, adding that it had been "very, very painful" to hear the allegations about what had happened to his daughter.
A fresh inquest into Private James' death is due to begin on Monday. The inquest was ordered by the High Court in 2014 after the open verdict recorded at the original inquest into Private James' death was quashed.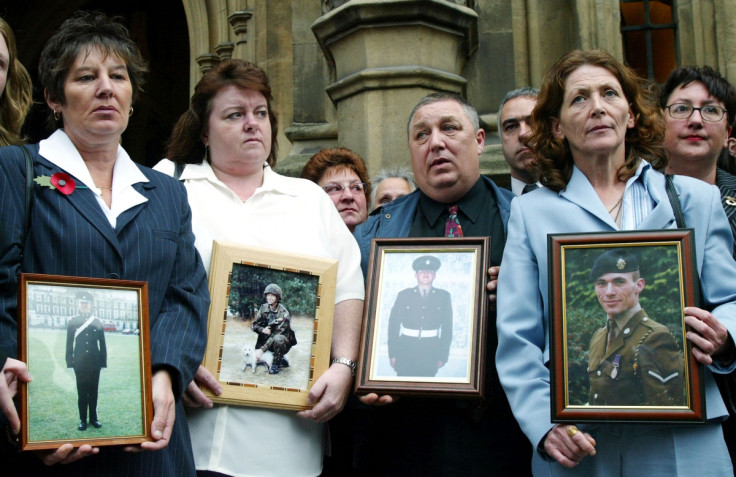 Mr James and his lawyers believe that the witnesses claims could shed new light on what exactly happened to Private James at the Surrey barracks 21 years ago. "We will hopefully hear evidence from Cheryl's contemporaries who will be allowed to say that they experienced very similar treatment and even from people who will allude to Cheryl being involved," Mr James said.
Speaking later to BBC Radio Wales' Eye on Wales Programme he said: "I don't have a result in mind. I just want the truth." He added: "As long as the process is impeccable, as long as I can look back and say everything we could do, we've done, that's the important thing."
A Ministry of Defence spokesman said: "Our thoughts remain with the family and friends of Private Cheryl James. The inquest will now be a matter for the coroner, but we will of course continue to cooperate with and provide support to the coroner where needed."