Male rape prevalent in UK army, Ministry of Defence figures reveal
At least 22 sexual assaults against male soldiers took place between 2012-2014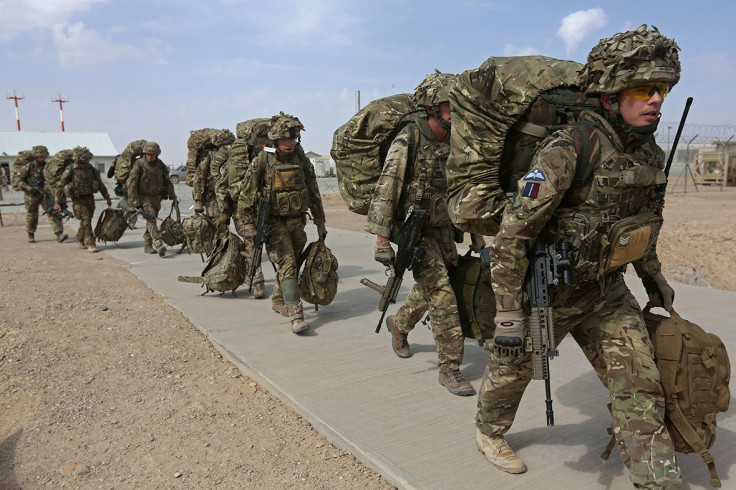 At least three rapes and 22 sexual assaults have been perpetrated against men in the armed forces in the two years to October 2014, according to new figures released under a freedom of information request.
The statistics reveal that a 20-year-old serviceman was allegedly subjected to "assault by penetration" last February by a group of seven men aged between 21 and 33, according to The Times.
A second servicemen aged 28 was also reportedly attacked in a similar manner in May by another gang of seven colleagues aged between 20 and 26.
Three servicemen, one as young as 18, were allegedly attacked by smaller gangs of men in other penetrative incidents last year. A further two male military personnel were subjected to the same type of degrading attack by one alleged perpetrator.
The figures, released by the Ministry of Defence (MoD), were described by Labour MP and anti-sexual violence campaigner Madeleine Moon as "horrific".
"It is over, above and beyond anything I could have ever imagined was happening," she told The Times. "[The figures] reinforce all I have ever said about the total failure of the MoD to protect service personnel."
Former army officer Major Ross McLeod said troops have penetrated fellow male soldiers using broom handles or other objects as a way to bully and intimidate them.
"Sexual assault and male rape are unfortunately pretty routine army bullying tactics," he said.
"The military culture which has been perpetuated and protected since time immemorial… is one in which these attacks are neither surprising or appalling, but rather entirely predictable."
Des James, the father of one of four young soldiers who died in mysterious circumstances at Deepcut barracks in 1995, said no lessons have been learnt about how to protect military personnel despite repeated scandals involving abuse and bullying.
"It really depresses me so much to have these things still happening," he said.
A spokeswoman for the MoD said there is no evidence to suggest that sexual assault and rape occurs more frequently in the army than in wider society.
"We recognise the courage it takes to come forward and report a sexual offence, which is precisely why we have extensive support systems in place and investigate any allegation thoroughly," she said.
© Copyright IBTimes 2023. All rights reserved.