Floyd Mayweather Jr Jailed for 90 Days for Domestic Violence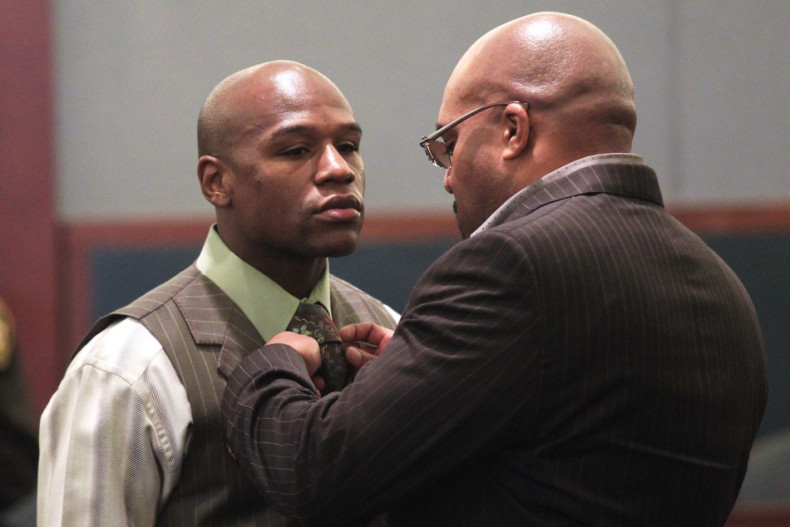 Unbeaten US heavyweight boxer Floyd Mayweather Jr has been sentenced to 90 days in jail after pleading guilty to a domestic violence charge and no contest to two harassment charges.
A Las Vegas judge sentenced Mayweather, 34, on charges relating to his ex-girlfriend Josie Harris and two of their children. The sentence may derail the boxer's plans to take on Manny Pacquiao of Philippines next spring.
"Punishment is appropriate. No matter who you are, you have consequences to your actions when they escalate to this level of violence," Judge Melissa Saragosa said.
Prosecutor Lisa Luzaich criticised what she said was a light sentence. She said: "He just continually gets himself into trouble and he is able to get himself out of it as well. Essentially, it is because he is who he is and is able to get away with everything. The only thing that's going to get this man's attention is incarceration."
The judge also ordered the boxer to complete 100 hours of community service and pay a $2,500 fine.
Mayweather did not react when the sentence was pronounced. His lawyer may appeal.
The case centred on claims that the boxer hit Harris and threatened two of their children during an argument at her home in September 2010 after reportedly being told that she was dating another man.
Mayweather has a record of 42 wins and no defeats.