The Ministry of Defence (MOD) has paid £5,000 ($6,520) in compensation to a former female soldier for being wrongfully detained and manhandled during a raid carried out by the team investigating abuses meted to Iraqi people at the hands of British troops. Rachel Webster, who had personally received praise from then prime minister Tony Blair for her exemplary work in Iraq, said she is happy that justice has finally prevailed.
This is the first instance when the defence ministry has offered compensation to a serving or former soldier affected during the controversial investigations. The probe was initiated after allegations of abuse were levelled against British troops stationed in Iraq about a decade ago.
The Iraq Historic Allegations Team (Ihat) had reportedly contacted Webster in October 2013 with regards to providing a witness statement about the activities of a former colleague. She declined and three months later, officers from the team arrested her on suspicion of misconduct in a public office.
She was taken to Portsmouth, where she was detained for hours, questioned and later released without charge. A source close to the investigation was quoted by the Telegraph as saying that her arrest appeared to be more focused on gathering evidence regarding her former colleague. A source from the ministry, who admitted to the manhandling of Webster during her detention, revealed that her arrest was actually related to a separate investigation.
Webster had claimed that during her detention she was denied access to a toilet and was physically restrained. She had also alleged that her breasts were briefly exposed during a tussle with the officers, who had wanted to remove her from her home. She said that the treatment was "tantamount to being kidnapped by the state".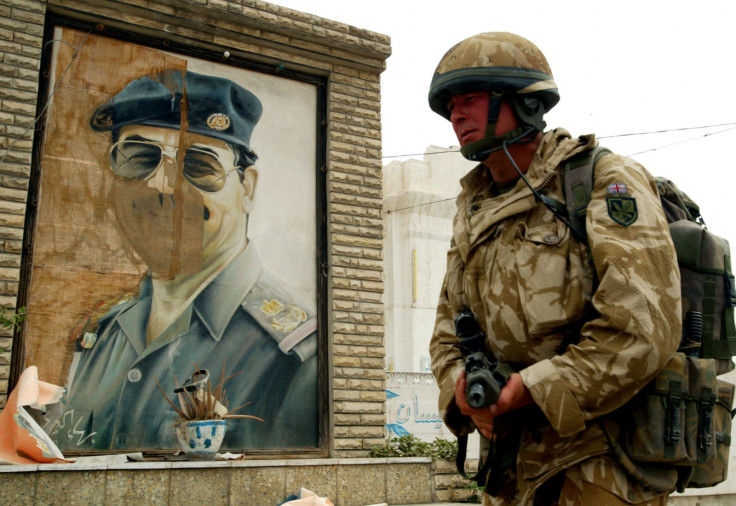 However, the ministry dismissed her allegations that she was denied access to a restroom. "A compensation claim made following an arrest in 2014 has been settled. When claims are received they are considered on the basis of whether or not the MOD has a legal liability to pay. Where there is a proven legal liability, compensation is paid," a spokeswoman said, according to the paper.
Webster, who had received a commander's commendation for "exceptionally valuable service" in Kosovo, Iraq in 1999, left the army in 2013 and now works in finance. Following the decision on her compensation, she said in a statement saying: "Since my arrest I have waited over two years to clear my name. It's finally over and I can move on. Justice does prevail but at what cost."