Amnesty International has condemned the detention of a Yazidi woman by Iraqi Kurdish authorities – who is believed to have been held for nearly two years without trial. Thirty four-year-old Bassema Darwish had escaped from the captivity of Islamic State (Isis) militants and since then has been held by Iraqi Kurdish authorities.
The rights group termed her detention "shocking and arbitrary" and called the Kurdistan Regional Government (KRG) to release the mother-of-three immediately. She was detained in October 2014 and was accused of being involved in the killing of three Peshmerga fighters by IS (Daesh) militants.
Kurdhish forces had stormed a house in Zummar, north western Iraq in late 2014, where the woman was held captive by IS, Amnesty said.
Yazidi women and others belonging to ethnic minority communities have been vulnerable to "terrible atrocities" at the hands of IS militants in Iraq, a report released by UN in August said. These women faced sexual abuse and slavery, while men from the region faced executions, since the terror group overran Sinjar in August 2014.
The UN even said that the acts amounted to genocide against Kurdish-speaking Yazidis. According to Philip Luther, Amnesty's Middle East and North Africa director, Darwish was ill-treated and oppressed of her rights even after she escaped from the captivity of the militants.
"Instead of detaining her for nearly two years in violation of her rights, the authorities should ensure she receives medical and psychosocial assistance, as well as counselling, to help her overcome her ordeal in captivity," he said.
Shedding light on the woman's plight, Amnesty said that she was kept at the Erbil Women and Juvenile prison even when she was pregnant and delivered her daughter while in custody.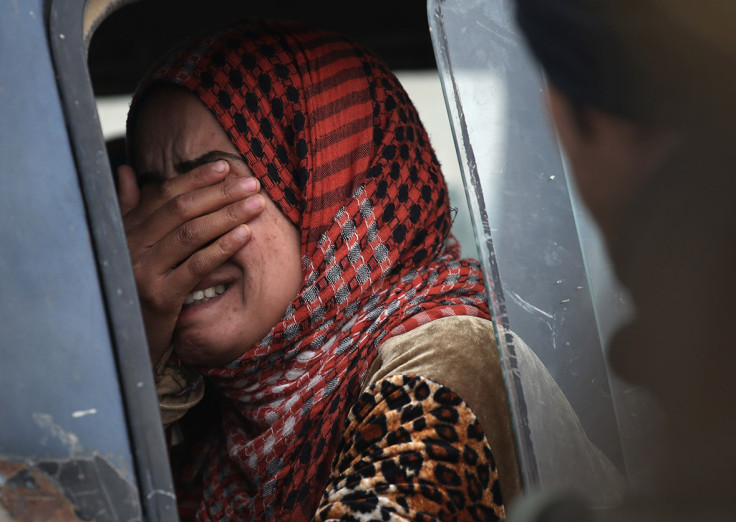 "It is shocking that the Kurdistan Regional Government, which has consistently condemned IS atrocities against the Yezidi community, is holding a survivor of these abuses on terrorism charges and denying her basic legal rights," Luther added.
He called her detention as "cruel and unlawful". But the anti-terrorism forces reportedly argued that Darwish had been "radicalised" and tricked the Peshmerga forces to enter the house she was held at by IS claiming no militants were hiding inside. The directorate of the forces told Amnesty that three KRG armed forces were eventually killed.
Darwish's case has been referred to a court after she was held under the anti-terrorism law, but her hearing is yet to be scheduled.