It emerged in mid-March that Star Wars: The Force Awakens actress Daisy Ridley was rumoured to be in negotiations to play iconic archaeologist-adventurer Lara Croft in the Tomb Raider reboot. While fans of hers were pretty excited at the prospect, and the internet spawned all kinds of Tomb Rey-der gags, nothing was concrete. But now the 23-year-old has confirmed that there have "been conversations" between her and the studios about the role.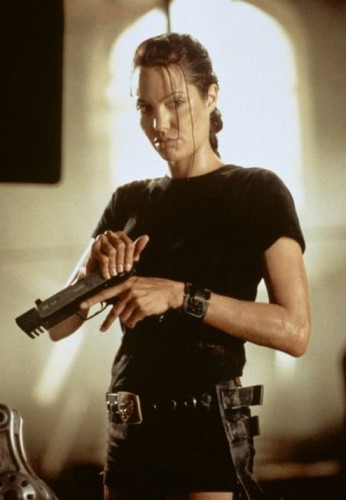 "I'm waiting for someone to say 'I want you, let's do it'," she told The Hollywood Reporter at the Empire Awards, held in London on Sunday 20 March, adding that there wasn't a script for the film yet. She went on to confess that even though she's already busy filming the eighth instalment in the hugely-popular Star Wars franchise this year, she'd make sure to make the time if an interesting job like this was presented to her.
"[I would] absolutely, I'm trying to fill up my calendar," she enthusiastically stated to the publication, obviously keen at the prospect of her channelling Angelina Jolie circa-2001 but this time, in a fresher interpretation of the character. And she's not the only one who is desperate for her to bag what would be a highly sought-after role either. Ridley's The Force Awakens co-star John Boyega — winner of Empire's best male newcomer award — admitted that he had eyed Ridley to play the video game character on the big screen before.
"I played Tomb Raider the game, it's a new take and I think the movies are going to be based on that version," he explained to THR, discussing the 2013 edition, which follows a younger Lara Croft at the unexpected beginning of her adventuring career. "But I texted Daisy [and] was like, 'this is you!' and 'you need to get on that because you could be Lara Croft.' She should be." We think so too, John, we think so too.
For more entertainment news follow A-List on Twitter @Alistinsider