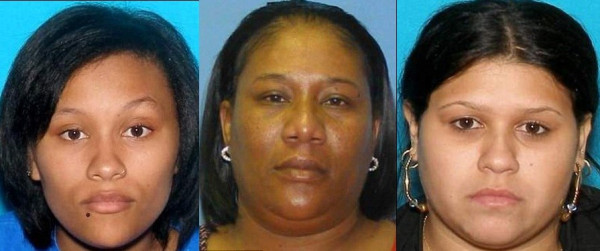 Three daycare workers in the American state of Delaware have been arrested for allegedly organising a "toddler fight club."
According to police, Tiana Harris, 19, Estefania Myers, 21,and Lisa Parker, 47, from the Hands of Our Future day care centre, forced two 3-year-old boys to fight each other for sport while they were in their care.
All three women have been charged with assault and other offences after police in the city of Dover obtained mobile phone footage of the incident, thought to have taken place on 6 March 2011.
In the clip, which has not been released publicly for legal reasons, police say one of the children can be heard crying out in pain.
The child screams "he's pinching me," only for one of the women to respond: "No pinching, only punching." The children is then pushed back into the fight zone.
Police also say that the video clearly shows Harris and Myers laughing, and encouraging the children to fight.
"It's shocking, disturbing and infuriating to watch this video that shows the two children whaling on [hitting] each other," Dover Police captain Tim Stump told The News Journal.
"These are our most precious cargo and to have adults responsible for caring for their well-being to have them behave as such is sickening."
Authorities have suspended The Dover child care facility's license and operations, pending a hearing.
The arrests follow a similar incident at Salinas Elementary School in Texas earlier this year, when a teacher ordered more than 20 kindergartners to line up and hit a classmate accused of being a bully.