It looks as though Dele Alli's girlfriend Ruby Mae is getting ready for Halloween by channelling one of Kim Kardashian's famous costumes as Poison Ivy.
The 22-year-old e-commerce model wowed her followers with her latest Instagram offering, displaying a very different look with make-up inspired by the American comic book villain.
Tottenham Hotspur football player Alli's girlfriend of over a year went the extra mile by adorning her flawless face and decolletage with green jewels to embrace the fictional icon.
Simply captioning the post: "POISON IVY", the 5'9 model was met with adoring comments from some of her fans.
One person commented: "You are so stunning @rubymae3223 ❤️xx" while someone else added: "Just Beautiful ❤️❤️❤️❤️❤️"
A third added: "Speechless. You're a goddess ".
Ruby, who mostly models for affordable online fashion brands including Miss Pap and Pretty Little Thing, shared snaps from her latest gig for sportswear brand Neu Apparel earlier this week. The model showed off her incredible abs in a matching gym kit while wearing a full face of glamorous make-up.
Her latest snaps comes as it was revealed that the midfielder will have to sit out Thursday's World Cup Qualifier at home to Slovenia as punishment for making an offensive gesture during the win over Slovakia.
21-year-old Alli was caught on camera making a middle-finger gesture which he later said was directed at teammate Kyle Walker and not the referee.
England manager Gareth Southgate said that his one-match ban was fair.
He said: "I think it is probably a fair outcome. I have discussed it with Dele throughout, so he recognises his responsibilities and how things will be viewed, and how his world is changing in terms of the attention on him and the spotlight on him."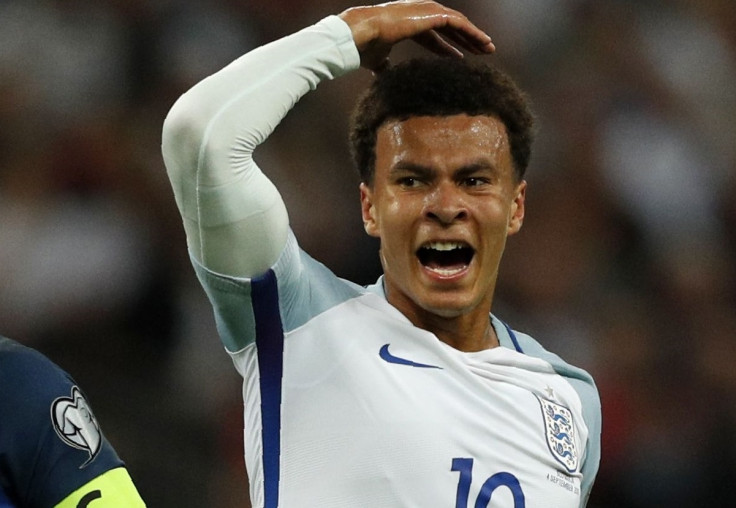 Alli was first spotted with model girlfriend Ruby in April 2016 on a romantic restaurant date in London, with the pair holding hands.
The loved up couple have also been spotted on holiday several times, including Ibiza, along with a string of London dinner dates.