More than 1,000 cases of dengue fever have been reported in Delhi in the last three weeks resulting in two deaths, officials have said.
The number of cases in Delhi has already soared by 2,000% from last year, when just 66 cases were reported, the Times of India reports.
Of the 1,355 cases so far reported, 443 have been in the last four days, prompting concerns over how fast the infectious tropical disease is spreading.
A senior officer at the Municipal Corporation Of Delhi said: "The number of cases in September alone is 1,193."
So far five people have died from dengue fever, but only two have been confirmed through the government. It is thought the actual number of dengue patients is much higher, as some hospitals do not send in reports of cases.
Dengue fever is spread by mosquitoes and symptoms include a high temperature, headache, pain behind the eyes and muscle, bone and joint pain.
It is spread when an infected human is bitten then the mosquito goes on to bite another human. A small number of people will develop severe dengue, which is potentially fatal as it can lead to shock, bleeding and organ damage.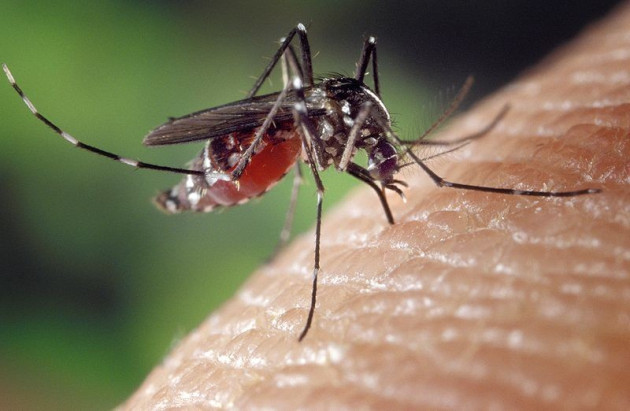 A K Walia, Delhi's health minister, said the dramatic rise in cases was "alarming", adding that "medical superintendents have been asked to constitute special inquiry committees in case of deaths."
The two people who died are Phool Singh, 47, from the Ashok Nagar area in west Delhi, and Priyanka Shankar, 21, from Pratap Nagar in north Delhi.
Yogendra Singh Mann, spokesperson of North Delhi and East Delhi MCD, said: "Fumigation and anti-larval routines are being carried out. Because of construction activities in the north, more cases are being reported from there.
Dengue fever is common in areas of the world with a high mosquito population that have a warm and humid climate and densely populated urban areas.
The Centres for Disease Control has warned there could be an outbreak of dengue in south east Asia after Typhoon Usagi brought heavy rains across the area.
It warned that water left by typhoons can become breeding grounds for mosquitos and said people should inspect their homes for stagnant water.