Delhi up in smoke: Hazardous blanket of smog envelopes Indian capital following Diwali celebrations
Experts warn residents to avoid any prolonged exertion while outdoors.
Despite numerous campaigns requesting residents not to burst firecrackers this year, air pollution levels in the Indian capital Delhi have rocketed past the safe mark. Following festive celebrations, the city was shrouded in a heavy blanket of fog on 31 October with commuters complaining of low visibility in parts of the city.
The Centre's System of Air Quality and Weather Forecasting and Research (Safar) reported that the levels of tiny particulate matter – known as PM 2.5 – in the air had more than doubled in most areas. The prescribed levels are meant to range between 50 and 100, but along the outskirts of the city, reading showed the PM2.5 levels had reached over 800.
Gufran Beig, chief scientist at Safar, told AFP news agency that "almost 60-70% of the smoke came from firecrackers".
"Last night (30 October), levels hit the severe category, which is the worst. You could see and sense how the visibility had come down and there was a choking haze all around," said Anumita Roychowdhury at the Centre for Science and Environment, according to Business Standard.
The US embassy in Delhi said its air pollution index hit the highest mark, recording "hazardous" levels of particulate matter.
The pollution board has recommended that people stay indoors as much as possible and have advised against any heavy physical exertion.
According to the World Health Organization, Delhi ranks among the top 15 most polluted cities in the world and despite measures by the government to reduce smog levels in the city, air quality takes a severe hit during the festive season.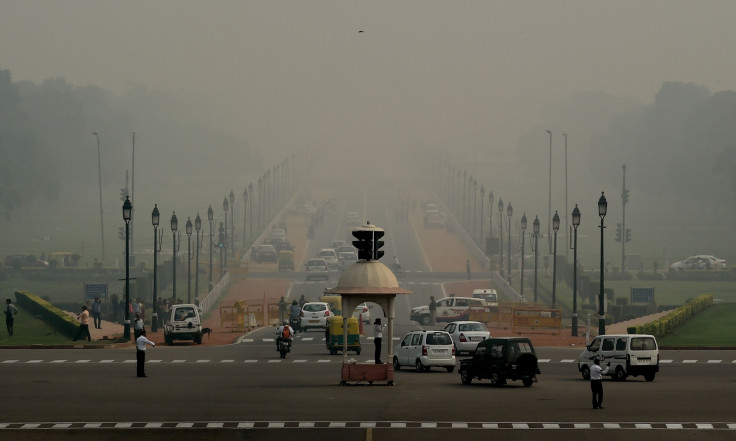 © Copyright IBTimes 2023. All rights reserved.