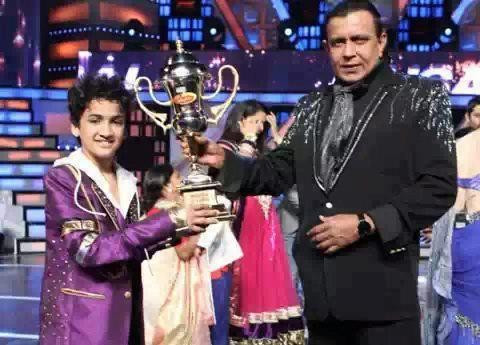 Swapnesh Gupta, 13, went missing on 15 September when he left for school in the Badarpur area of south-east Delhi, according to reporting by the Times of India. While the police were searching for Swapnesh, his father received a ransom call of 60,000Rs (£600, $907) on 20 September.
"The girl would call, make the demand and switch off the phone. This went on for three days; we waited patiently to track the exact location," said station house officer Aishvar Singh who led the team that arrested the pair of 17-year-olds, as reported by The Hindu.
The pair were dancing partners. "They visited several dance academies in Delhi and Haryana. Both aspired to make it big in 'Dance India Dance' [a reality show on Zee TV] for which they needed money," added Deputy Commissioner of Police Mandeep Singh Randhawa. "They hatched a plan to kidnap Swapnesh for ransom and took him to Kashipur in Uttarakhand on the pretext of participating in a dance show."
The pair realised the boy would reveal their identity if he was allowed to go free. "They decided to get rid of the boy before making the calls. So they took him to the top of a hill in Ram Nagar where they first strangulated him with a school belt before pushing him off," said Randhawa.
The pair have reportedly confessed to the killing. Because they are minors they cannot be named. The boy is an electrician's son while the girl is a first-year student in Delhi University who lived in a squatter settlement. The boy had made it to the first round of "Dance India Dance" last year. A stranger offered to get him through to the second round if he could pay Rs 40,000, the police said.
In India, television dance reality shows are perceived as avenues of social mobility by poor teenagers. Many are inspired by the success of celebrities such as Faisal Khan, son of an auto-rickshaw driver from Mumbai's Ghatkopar, who won a major TV contest in 2012.
Swapnesh was a student in the same dance class as the accused teenagers. His mother says she had met the accused boy when her son went for dance classes. "He came across as a decent boy who was passionate about dancing. In fact, I had told him once to advise Swapnesh on studying hard. My son looked up to him as an older brother."
Meanwhile Swapnesh's grandfather has spoken of the tragic episode: "The aspiration of one boy to make it to a dance show took my son's life. Was taking a little boy's life worth his dreams?"