Dell's premium XPS range has long been seen as a challenger to the MacBook's position as the standard bearer in the laptop market when it comes to design and performance.
The latest model to take on Apple's range is the 2015 version of the XPS 13, an ultraportable laptop with an innovative screen design that could finally trump the MacBook Air as the best laptop around.
Dell XPS 13: Design and portability
Dell XPS 13 Specs
Intel Core i5
8GB RAM/256GB SSD
Windows 8.1
13.3in display (1920 x 1080)
Price as Reviewed: £949
The Dell XPS 13 is a combination of aluminium and black carbon fibre and features an understated if attractive design. Much less tapered than the MacBook Air, the XPS 13 is a well-built machine, which feels like a premium laptop.
One of the most important aspects of any laptop for me is portability and this is one area where the XPS 13 trumps almost all competition.
At 15mm thick (at its thickest point) and weighing just 1.17kg, the laptop is perfect for someone who needs to carry their laptop with them.
Just like the Asus UX305 (which is slightly thinner but also slightly heavier) and the MacBook Air (very slightly thicker and heavier), the Dell laptop is a perfect portable companion.
The reason this laptop is so compact of course is because of the inclusion of what Dell calls an "infinity display".
Dell XPS 13: Screen
The XPS 13's infinity display essentially means Dell has been able to cram a 13.3in display into the chassis of an 11in laptop.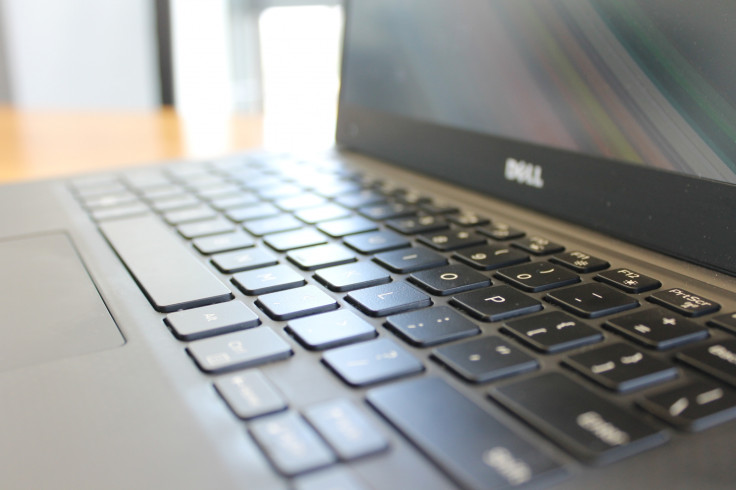 Aside from the remarkable engineering achievement, the display itself is superb.
Stretching to the edge of the laptop, Dell has removed almost all of the bezel from the XPS 13, leaving you with a really immersive experience when looking at the screen.
My review unit had the standard non-touch Full HD (1920 x 1080) display but you can get the XPS with a eye-waveringly sharp QHD+ (3200 x 1800) which is touch-enabled - though obviously this does cost a lot more.
While I cannot speak to the quality of the higher resolution version, for me the Full HD screen was more than good enough especially as the screen is one of the least reflective I have used on a laptop, and the 400 nits of brightness made it readable in all conditions.
The one issue the infinity display did throw up however, is necessitating the webcam move to the bottom left corner which does not offer the most flattering of angles.
Dell XPS 13: Performance and Battery Life
The XPS 13 is available in a range of configurations with up to the latest Core i7 chips from Intel, 8GB of RAM, and 512GB SSD.
The model I used featured a Core i5 chip with 8GB of RAM and 256GB of storage and on the whole provided fast and responsive performance.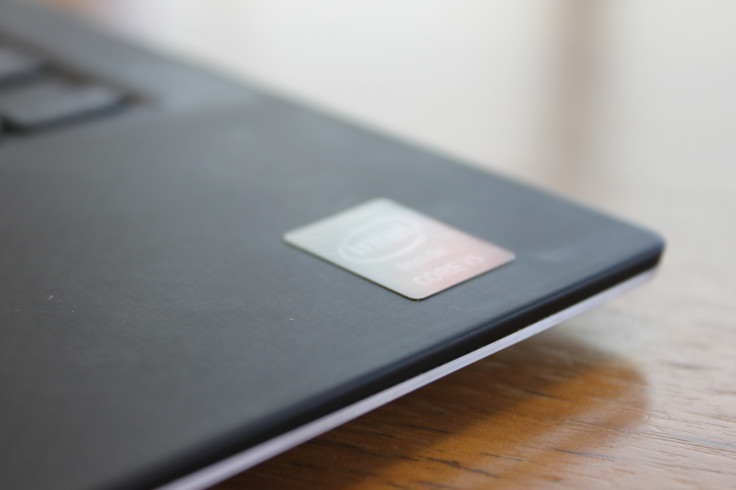 I did notice that at times the performance began to lag if I had left the laptop on for a significant length of time and was using four, five or six applications at once - including up to 20 tabs opened on a browser.
Throughout however the laptop remained relatively cool and noise free, though I did notice the power brick got very hot while charging.
Along with being slim and lightweight, the key to a good portable laptop is battery life, and while the new XPS 13 has decent battery life, it is not as good as its competitors.
Typically I found the XPS 13 couldn't get through a typical working day, running out of power after about five hours of pretty intense use. Dell claims 15 hours of "run time" on the Full HD model, but my experience fell well short of this.
Looking at other reviews online, some suggest that using Chrome (which I was doing a lot) will significantly impact battery life and I did have display brightness set to 100%.
The battery life is not terrible, it's just not brilliant.
Dell XPS 13: Keyboard and touchpad
Because the chassis of the XPS 13 is compact, the chiclet keyboard is pretty tight, but Dell has done a great job at laying it out in such a way that once you get used to it, works just as well as a full-sized keyboard.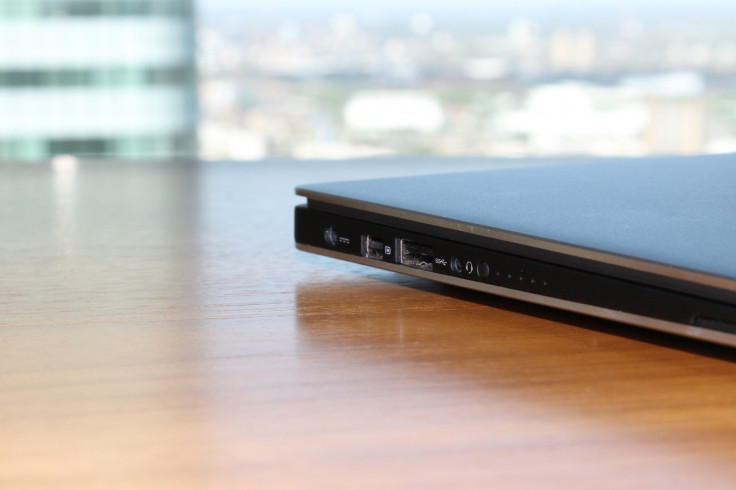 The keys are nice and responsive, with decent travel and are almost silent in use. The keyboard is also backlit, allowing you toggle between brightness levels (100% and 25%) as well as turning it off completely. The carbon fibre surround also makes extended typing sessions very comfortable.
When I first used the touchpad on the XPS 13, I found it buggy, overly-sensitive, and two-finger scrolling was choppy at best. Windows 8 gestures also didn't work well.
But, and it's a big but, after looking on Dell forums I discovered there was a new firmware update available which promised to fix the issue and once installed, it was like using an entirely different device.
Fluid, responsive and fast, the updated touchpad on the XPS 13 runs close to the MacBook touchpad for usability - which is high praise indeed.
Dell XPS 13: Connectivity
You get two USB 3.0 ports, one miniDisplayPort to share your screen with a bigger device, and an SD card reader. You will notice that there is no Ethernet port and unlike with the Asus UX305, you don't get an adapter as standard either.
This will likely limit the appeal of many users, and for me, it could be a deciding factor.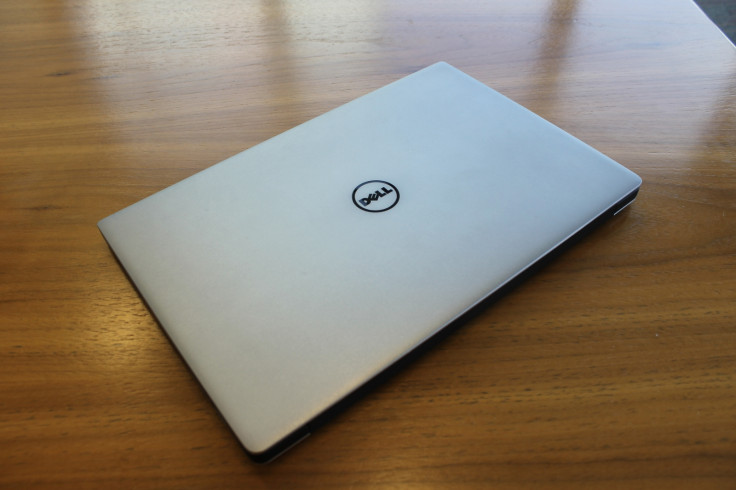 The new Macbook of course goes even further, replacing pretty much all ports with a single modified, USB-C port, and no MacBook Air has a built-in Ethernet port.
In terms of wireless connectivity you get the usual pairing of Bluetooth 4.0 and the fastest Wi-Fi(ac) standard.
Dell XPS 13: Value and Verdict
The base model XPS 13 (4GB RAM, 128GB SSD, Full HD display and Core i5 chip) costs £849 directly from Dell. This is identical to the cost of a base model 13in MacBook Air, so deciding between these two comes down something else.
The XPS 13 is a lightweight, compact laptop with a 13in screen in the body of an 11in laptop. It is ultra-portable, extremely well-built, and uses premium materials. The bezel-less design certainly appeals, especially when compared to the rather large bezels on the MacBook Airs. Performance is good and the keyboard and touchpad are great.
On the down side, battery life is disappointing and having no Ethernet port is an issue.
If I wanted a portable Windows laptop, the UX305 from Asus would be my choice, as it is £200 cheaper than the XPS 13 and has much better battery life.
Dell XPS 13 Scores
Screen: 9/10

- More than just a gimmick, the infinity display is great - even 'just' the Full HD version.

Design: 9/10

- Uninspiring but slim and light with premium materials throughout.

Performance: 9/10

- Core i5 with 8GB RAM will suffice in almost all situations.

Value: 8/10

- At £849 it is £200 more than the Asus UX305 and the same as Apple's MacBook Air.

Overall: 8/10

- A stunning laptop, that has a great screen and keyboard but is let down slightly by disappointing battery life.
The Good
Great screen.
Backlit keyboard.
Great keyboard and touchpad.
The Bad
Disappointing battery life.
No ethernet port.