Delta Air Lines on Thursday (5 May) apologised to a California family after a video of the couple and their two toddlers being booted out of a flight went viral. They were allegedly removed after refusing to give away their reserved seat to another passenger.
The Atlanta-based airline, which was recently in the news for kicking out a passenger who urgently needed to use the bathroom, promised compensation to the victim family, but did not disclose the amount.
"We are sorry for the unfortunate experience our customers had with Delta, and we've reached out to them to refund their travel and provide additional compensation," a statement issued by Delta read. The firm added that their goal is to always work with customers to resolve travel issues, but "that did not happen in this case and we apologise".
Brian and Brittany Schear of Huntington Beach, California were heading back home from Hawaii on 23 April when the incident took place. They reportedly said that their 18-year-old son, who was reserved on the same flight as theirs, had flown home on an earlier flight and thus, his seat was empty. They wanted to put one of their toddlers in that vacant seat, but a flight crew insisted they give that seat to another passenger.
The viral video, which Brian Schear uploaded to YouTube on Wednesday (3 May), has received more than two million views. The video shows him talking with a person off-camera. It was not clear if the person was a Delta employee, a security officer or somebody else, but the person threatened Schear after he refused to leave the vacant seat.
"You and your wife will be in jail ... it's a federal offense if you don't abide" by an airline crew's order, the person reportedly told Schear, who replied: "I bought that seat."
However, another person – likely a Delta supervisor – told Schear that federal rules required children under the age of two to be placed in the parents' lap throughout the flight duration. On further arguing, the couple and their children were removed from the flight.
Schear told The Associated Press by telephone on Thursday that his family may hold a news conference on the issue.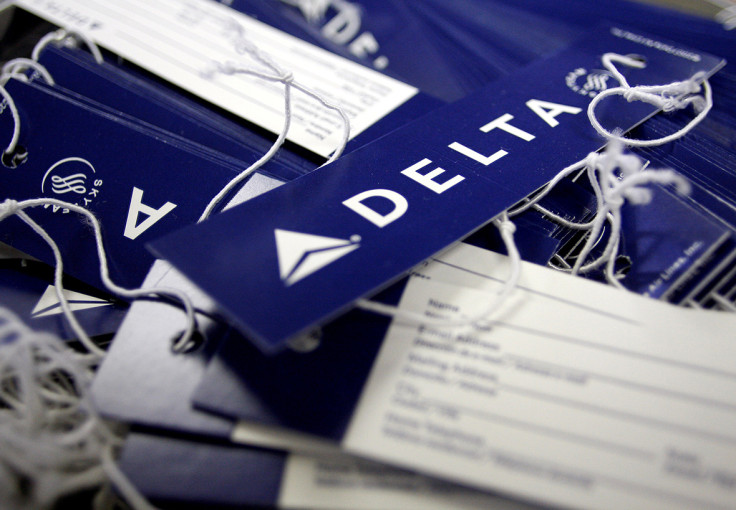 The past few weeks saw several other similar incidents of mistreatment of airline passengers. United Airlines faced maximum wrath after a video went viral showing a man bleeding man being dragged off an overbooked flight.
The incidents were discussed during a senate hearing on Thursday, where the hearing committee was told that passengers were not the only ones on the receiving end, but airline staffers also face anger and frustrations of passengers.
Senators called on the airline companies to improve the way they treat their passengers and also urged the passengers to treat airline employees with respect.
The lawmakers also revived talk of a congressionally imposed "Passenger Bill of Rights" during the hearing, the AP reported.