Chelsea trio David Luiz, Demba Ba and Petr Cech are all injury doubts for the weekend's Premier League game against Wigan Athletic.
Both Ba and Cech, who suffered a broken nose and finger respectively against Newcastle United, have both withdrawn from their international commitments for Senegal and Czech Republic this week.
Luiz meanwhile is struggling with a calf problem, having not featured since Chelsea's exit in the Capital One Cup to Swansea City, and Brazil boss Luis Felipe Scolari is cautious over his fitness.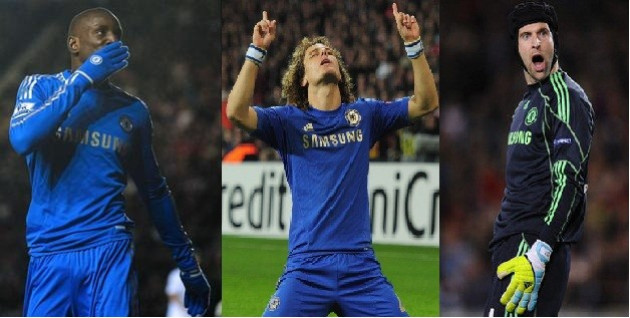 "Regarding David Luiz he will [have to] pass another exam with our physios, then we will decide whether he will play or not," Scolari said.
"We will not take any risks with him."
Ba, who has scored three goals for Chelsea since his January move from Newcastle United, suffered a broken nose after a challenge with Fabricio Coloccini during Saturday's defeat at St James' Park.
Benitez confirmed after the game that Ba had picked up a broken nose in the challenge, and bemoaned the decision not to award a penalty The Blues' way.
"I could see a red card that was not shown for Coloccini," said Benitez.
"So we had a chance, he [Demba Ba] had the ball, he received a kick and got a broken nose, it was bleeding. It was so simple, if it was in the middle of park you would go back and give a free-kick."
A Chelsea statement read: "The Senegal Football Federation have announced that Demba Ba has withdrawn from the squad ahead of their game against Guinea, after suffering a broken nose during Saturday's 3-2 defeat against Newcastle United."
However, the greatest injury fear comes in the form of Cech, who having already missed part of the season with groin and calf injuries is set for another spell on the sidelines.
"Petr Cech will not play [on Wednesday] because he has a swollen or maybe even broken upper part of his pinkie finger," Czech FA spokesman Jaroslav Kolar said.
"It is still too early to say how long he will be unable to play. He just went for an examination, so we will give more details likely tomorrow when we have the doctor's findings."