Chelsea striker Demba Ba would relish the competition for places should the club sign another striker in the January transfer window.
The Blues have been heavily linked with a move for Athletico Madrid forward Radamel Falcao amid the form of the floundering Fernando Torres.
Ba has added three goals since his move from Newcastle United in January as he and Torres are rotated in the Chelsea first team, and additional competition will only work to inspire the Senegalese striker.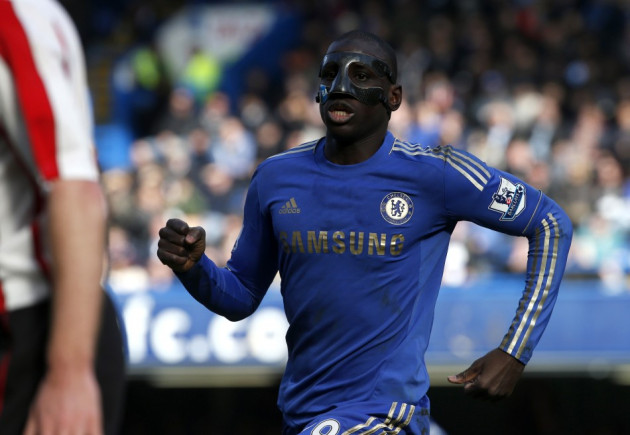 "Everywhere you go, it's there," Ba said. "It will always exist. I'm at one of Europe's biggest clubs. Each year, they're going to bring in a striker, that's part of football.
"It's what makes you better if you take it the right way. I work, I know what I can achieve. If they buy a new forward, it'll help me improve. I won't let myself be pushed around."
Meanwhile, after defeating Brentford in the FA Cup fourth round replay, Chelsea's top scorer Juan Mata says his side are feeling confidence after a turbulent season.
The early-season sacking of Roberto di Matteo has seen Rafa Benitez take the reins with contrasting success with the club knocked out of three cup competitions already this season, with the FA Cup and the Europa League their only realistic sources of silverware this term.
Should Chelsea overcome Middlesbrough in round five they will set up a quarter final tie against Manchester United, but Mata, after the win over The Bees, is keen to concentrate on the confidence boosting victory.
"In the second half we felt good, scoring four goals. It wasn't easy to win," Mata said.
"In the first 45 minutes they defended really well. We had two or three chances to score but we didn't. the most important thing is we won and are into the next round.
"Oscar is a great player. He is still 21, very young, and already a very, very good player. I feel really pleased to play with him, I'm glad because he is a great guy as well.
"I understand why the fans want [Frank] here, the supporters love him. He is a great guy, a great captain who is a legend, and still playing, so for me and the team-mates it is an honour to play with him.
"He scored already 13 or 14 goals this season, and for 10 years he has been scoring more than 10 in the Premier League. He is one of the best."