Demi Lovato makes takes out frustrations at Nicki Minaj 'beef' rumour on Instagram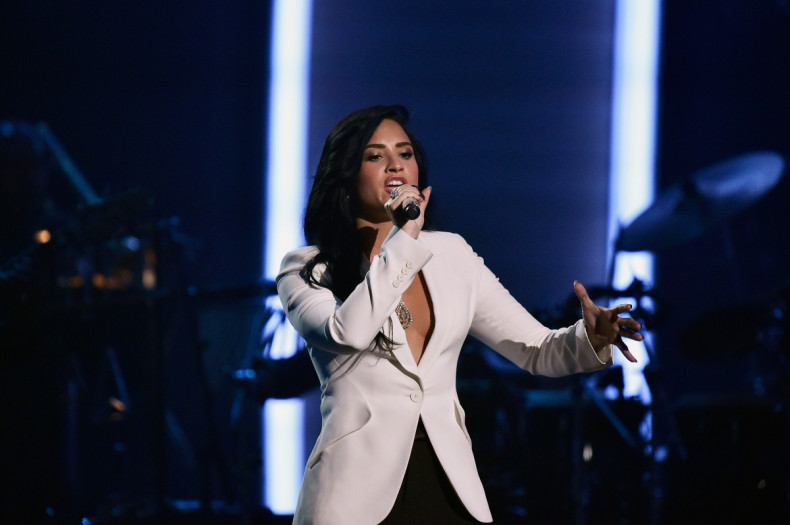 Demi Lovato has used Instagram to show that she's stronger than ever, after a photo of Nicki Minaj giving her an "awkward" side-eye glare at the Met Gala circulated online. In the video the 23-year-old Heart Attack singer lays into a practice dummy, showcasing some serious strength.
She captioned the clip: "I hate the word victim. I never have been and I never will be."
On the video, Lovato displays her frustrations towards speculations about bad blood between her and the Anaconda rapper. And she has made it evident that she is not happy about the rumours.
Lovato tried to make light of the situation by Instagramming the photo of Nicki throwing some major side-eye her way, as the ladies posed with their designer date, American fashion designer, Jeremy Scott.
She wrote alongside the image: "This picture pretty much summed up my first and probably last met #cool #sof**kingawkward #notforme #sweatpants #forensicfiles #whatsgood."
She added "p.s. some of y'all need to learn how to take a joke. I'm obviously laughing at the fact that 1. I look incredibly awkward and 2. That the shade being thrown in this picture actually gives me life."
The former Disney star verbally hit back at haters on social media on Wednesday night, as fans continued to speculate on the bad blood between her and Nicki Minaj.
Minaj has a history of falling out with celebrities, as she's sparred with the likes of Miley Cyrus, Taylor Swift, Mariah Carey and more. However, she told Ellen DeGeneres that she regrets feuding with fellow stars, saying: "I'm a sweet person, and I don't wanna be mean to people."