Democrat campaigners accuse Trump administration of failing LGBT rights and minorities
The Democrats are fighting for the implementation of the Equality Act after re-introducing it to the Senate.
Democrats campaigning for LGBT rights have hit out at US President Donald Trump, alleging his Republican administration has not secured legal protections for minority groups.
After re-introducing the Equality Act to the Senate in March, aimed at protecting LGBT people from discrimination in employment, education and multiple other areas, the Democrats have pointed at Republican-led decisions on gay rights that they said were problematic.
These include discussions over so-called Bathroom Bills and the decision, under Trump, not to legislate in order to protect transgender children's right to use the bathroom of their choice in public schools.
Senator Patty Murray told The Hill: "We're here to make very clear President Trump does not represent who we are as a nation.
"I want my children and grandchildren to live in a country where respect is valued not derided, where bullies lose, not win, where hate is pushed back, not harnessed for political ends, and everyone, no matter where they come from or who they love, or who they are, are protected, respected and supported."
Trump's election victory brought with it fears from some within the LGBT community that his team would not be receptive to committing to laws protecting its members.
In particular, the ongoing discussion of bathroom use by transgender people during the election campaign – by a number of candidates – frustrated the LGBT wing of the Republicans.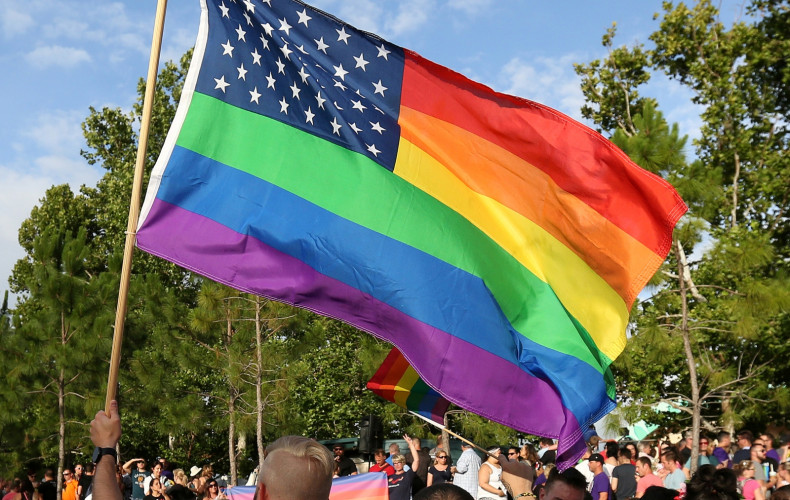 Log Cabin Republican president Gregory T Angelo previously intimated to IBTimes UK he had not expected to spend his time in politics discussing bathrooms, with a number of people feeling there were other topics that required more attention.
And Democrats re-introducing the Equality Act are confident it would pass – if House Speaker Paul Ryan agrees to the bill being read.
Leading the bill alongside Senator Jeff Merkley, Representative David Cicilline told the politics website: "The bill has the co-sponsorship of 242 members of Congress, which is significant, and this introduction is the largest number of people at least in the House that we've ever had on the Equality Act, so we're building support."