How a Donald Trump presidency threatens transgender rights in the US
The new administration leaves an uncertain future for the 1.4 million Americans who identify as trans.
The climate for the transgender community in America has transformed in the last few years. Laverne Cox has graced the front cover of Time, Chris Mosier became the first trans Team USA member, and Andreja Pejic appeared in American Vogue as the first trans model featured in the magazine – bringing discussion about trans lives and rights to the forefront of society.
Trans voices are louder than ever thanks to social media, and policy changes have enshrined LGBT civil rights for the first time in history, offering protection against discrimination in healthcare, the workplace and in schools.
But after the bitterly divisive US presidential election result, this progress is at risk of being overturned.
During the presidential race, Donald Trump sent mixed messages on trans rights. In April, he said Caitlyn Jenner could use a women's bathroom – but three months later threw his support behind North Carolina's anti-trans law, which bans transgender women from using female bathrooms.
As he shifted closer to his party's line to win over the Republican mainstream, Trump's stance became distinctly anti-trans.
He pledged to revoke the Obama administration's guidance that trans students be treated fairly, and made clear he would not enforce federal civil-rights laws to ensure trans Americans are treated equally.
And so after Trump's win became clear, panic spread. In the week after election results day (9 November 2016), trans people rushed to legally change their name and gender with the help of volunteer lawyers – fearing their civil rights could be undermined by the Trump administration when the 70-year-old billionaire takes office in January. Unconfirmed reports claimed up to eight transgender people across the US had committed suicide after Trump's victory was declared.
In schools across the US, trans students were left distraught, fearing discrimination, hatred and abuse. While all sexual minorities are vulnerable, transgender youth face additional challenges – with a recent report by the Gay, Lesbian and Straight Education Network revealing that 75% of students already feel unsafe at school.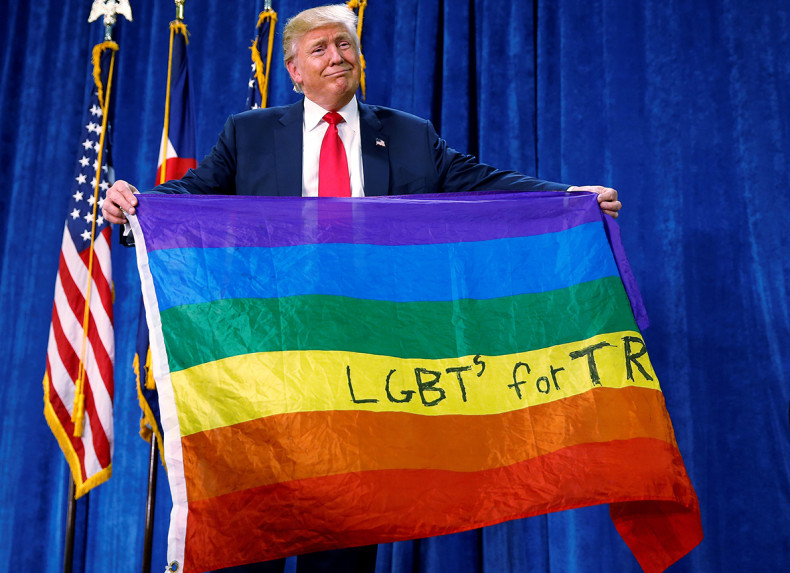 Although trans students are protected from bullying, harassment or discrimination by Title IX, a federal law that prohibits sex discrimination in schools, many fear that Trump may undermine such protections.
Jennifer*, a teacher at a school in Chicago, said the impact of Trump's win was palpable in her classroom – and reduced one pupil to tears.
"My trans student was completely distraught. They burst into tears and had to leave the room when we started discussing the election the next day," she says. "They were most scared not just by what law the government might change, but the fact that they feel their government does not support them and will not condemn hate crimes against them. They fear that there will be a rise in intolerant actions against them, and they do not feel safe."
And if Britain is anything to go by, fears of hate crimes rising in the States post-election are not unfounded. In the week following the vote to leave the European Union, the number of incidents rose by 58% – and homophobic attacks soared by 147%, according to the LGBT anti-violence charity Galop.
Attacks targeting transgender people in the States are already common. In 2015, the number of transgender homicide victims hit a historic high, and almost all of the victims were transgender women of colour.
Since his win, Donald Trump has scaled down his rhetoric on the deportation of immigrants, but many still face an uncertain future in the country. There are an estimated 260,000 undocumented LGBT immigrants in the US, and between 15,000 and 50,000 are thought to be trans, many of whom have escaped persecution in their home countries.
If Trump goes ahead with mass-deportations, it would have a devastating impact on transgender people. Trans women are particularly at risk, especially in Latin America, where they have a life expectancy of just 35.
"The rights and well-being of many communities are under threat under Donald Trump, and we are particularly concerned about how the next four years will impact transgender immigrants, black transgender women, Muslims, youth, and people of color across the board, " says Kris Hayashi, executive director of the Transgender Law Center.
"Our communities already face staggering rates of violence, and from healthcare to identity documents to immigration status to basic day-to-day safety, there's a lot at stake and there's a lot we don't know yet. What we do know is that we are not going anywhere, and we will continue fighting to protect our rights and survival."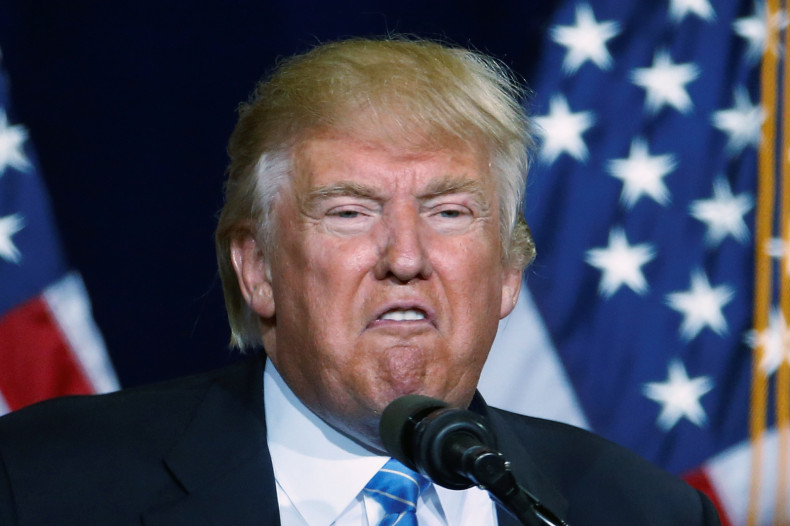 Despite Trump's bloated pledges to turn back laws that protect trans citizens, legislation can't be changed overnight. But many fear his recasting of the Supreme Court come January could be fatal for trans rights, particularly after Antonin Scalia's death in February, and if 83-year-old Ruth Bader Ginsberg, appointed in 1993 under Clinton, retires.
And the president-elect's list of potential judges, updated in September, is already a testament to right-wing, conservative values. It is overwhelming white and male, and contains names hostile to LGBT rights. Considering the court plays a major role in establishing rights and protections for trans people, its molding by Trump could be detrimental, to say the least.
For the estimated 1.4 million Americans that identify as transgender, access to healthcare has improved exponentially – but many are now frightened this access would become limited. It is largely established that the Affordable Care Act, or Obamacare – which prohibits discrimination based on gender identity, transgender status or gender stereotypes – won't survive a Trump presidency, at least not in full. And with this comes the threat that anti-bias measures that have prevented a considerable number of health insurance plans from discriminating against trans policyholders would be nullified, denying many access to hormone therapy.
Trump's impact on transgender lives remains to be seen, but another threat comes from his vice-president Mike Pence – his right-hand man who once claimed that gay couples signified "societal collapse". Last year, the Indiana governor signed the Religious Freedom Restoration Act that was largely interpreted as state-sanctioned discrimination against LGBT people. Earlier this year, he rejected the Obama administration's directive on transgender bathroom reforms.
"Vice president-elect Pence has made clear during his tenure as the governor of Indiana that he is completely opposed to the liberty of LGBT people. Vice president-elect Pence has made clear that president-elect Trump will roll back recent LGBT equality gains," says Mara Keisling, executive director of the National Center for Transgender Equality.
"There is no doubt that we are facing difficult times, and there are many questions about what comes next. This is how we will get through them."
*Names have been changed to protect identities.