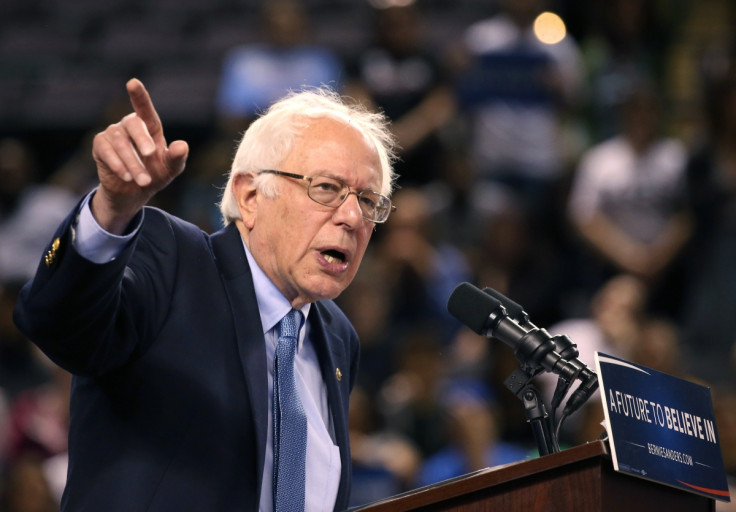 Democratic presidential candidate Bernie Sanders did not mince his words during a campaign stop in Baltimore on Saturday (23 April) as he tackled economic inequality, saying "poverty is a death sentence".
"If you are born in Baltimore's poorest neighbourhood, your life expectancy is almost 20 years shorter than if you're born in its wealthiest neighbourhood," Sanders said, adding that "15 neighbourhoods in Baltimore have lower life expectancies than North Korea. Two of them have a higher infant mortality rate than Palestine's West Bank."
According to The Baltimore Sun, the Vermont senator made several references to the city and its issues with poverty. "How do we have money for tax breaks for billionaires but not money to feed hungry children in Baltimore?" he said
The campaign stop, which comes just days before the 26 April primary against rival Hillary Clinton, also discussed police brutality in the city that was embroiled in rioting following the death of Freddie Gray during police custody nearly a year ago. "If a police officer breaks the law, that officer must be held accountable," Sanders asserted.
In an interview with WJZ prior to the rally at Royal Farms Arena, Sanders said: "It's important to show the world that in the United States of America, in Freddie Gray's neighbourhood and in similar neighbourhoods all over this country, what we're seeing is a disaster...We need to invest in those communities, put people in work in those communities."
Despite loud support from the voters attending his Baltimore rally, Sanders faces an uphill battle in Maryland. The latest poll released by Monmouth University on 21 April reveals Clinton leads Sanders by 25 points, 57% to 32%. Several other polls in the last month similarly show Clinton ahead by double digits.
Sanders' quest for the Democratic nomination has lagged behind Clinton's despite several key wins. The former secretary of state leads in delegate count, with 1,428 pledged delegates to Sanders' 1,153. That lead grows larger when superdelegates are counted, 1,941 to 1,191. Democratic candidates need 2,383 delegates to win the party nomination.
Sanders and Clinton will face off in five states on 26 April: Connecticut, Delaware, Maryland, Pennsylvania and Rhode Island.