A Burundian activist credited with saving the lives of 30,000 children has called for the president of her country to be tried by the International Criminal Court (ICC), after she was awarded the inaugural international humanitarian Aurora Prize in Armenia.
Marguerite Barankitse received a $1.1m (£760,000, €1m) cheque from the Hollywood star George Clooney, who is co-chair of the prize, during a ceremony in Yerevan in conjunction with commemorations for the Armenian genocide.
Recognition for her work comes at a time of renewed turmoil in Burundi, where deadly violence spread after President Pierre Nkurunziza announced a controversial plan to run for a third term last year. Barankitse used the award platform to urge the international community to take action and avoid a repeat of the sectarian massacres that tore through the African country from 1993 to 2005.
"I urge the ICC to do something," she told a press conference after the ceremony, branding Nkurunziza a "criminal".
In July 2015, Nkurunziza, a former Hutu rebel leader, won his third bid for the presidency, which the opposition claimed to be unconstitutional, in contested elections. After protests were violently repressed, months later the situation remains unstable with tensions growing along sectarian lines.
More than 400 people have been killed and 250,000 displaced. Among them was Barankitse who is an outspoken critic of the president and who feared for her life and was forced to flee across the border to Rwanda.
The 59-year-old said the award will force Burundi's political class to question their actions. "They chased a mother out of her country," she said. "They will have to reflect."
Fondly referred to as Maggy, the new Aurora laureate was rewarded for her commitment to the children of Burundi. Despite being a Tutsi, she hid dozens of her Hutu neighbours when civil war first erupted in 1993, during which a wave of sectarian killings took place.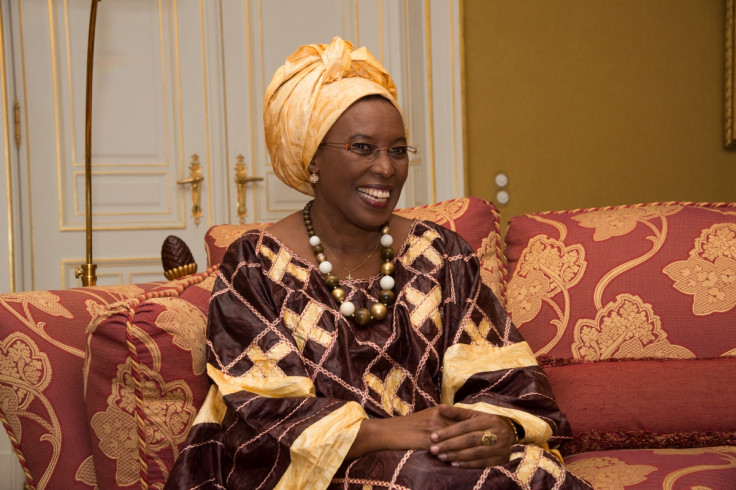 The group was eventually discovered by Tutsi militiamen who punished Barankitse for what they perceived as a betrayal by stripping and tying her to a chair and forcing her to watch as they set fire to the shelter and executed those inside.
Undeterred she went on to fund a children's shelter and a hospital, the Maison Shalom and REMA Hospital, that has assisted more than 100,000 people. Maison Shalom is now closed because of the renewed violence but Barankitse is continuing her work with refugee children in Rwanda.
She said she was still optimistic about the future of Burundi, adding she had no hate but only compassion for Nkurunziza. "When you have compassion, dignity and love then nothing can scare you, nothing can stop you – no one can stop love. Not armies, not hate, not persecution, not famine, nothing," she said.
Barankitse was one of four nominees put forward for the award which was set up last year to acknowledge the work of those who risk their lives to help others.
Other candidates included Tom Catena, an American who is the only doctor serving an embattled community of more than half a million people in Sudan; Syeda Ghulam Fatima, a Pakistani labour activist fighting modern slavery; and Father Bernard Kinvi a Catholic priest who protected Muslims and Christians during conflict in the Central African Republic.
The finalists were selected among almost 200 humanitarians by a nine-member committee which included Hollywood star Clooney, the Nobel laureate Elie Wiesel and the former Irish president Mary Robinson.
"Tonight's award celebrates heroism and bravery far beyond what most of us could do in a lifetime. And, our nominees didn't graduate from some hero school. They were just everyday people who saw a need and did something about it. Something extraordinary," said the actor.
"Marguerite Barankitse serves as a reminder of the impact that one person can have even when encountering seemingly insurmountable persecution and injustice."
Barankitse received a $100,000 grant and an additional $1m for a charitable organisation of her choice. Catena, Fatima and Kinvi were each given $25,000. The Aurora Prize was set up by three businessmen of Armenian descent - Vartan Gregorian, Noubar Afeyan and Ruben Vardanyan - as part of an initiative to celebrate people who helped Armenians escape genocide a century ago.
An estimated 1.5 million Armenian Christians were massacred by Ottoman forces between 1915 and 1917, in what many historians say was the first genocide of the 20th century.