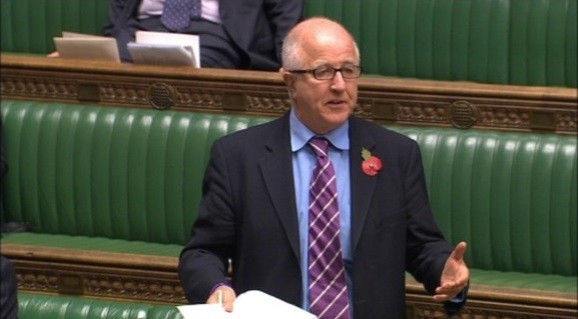 Former Labour MP Denis MacShane is to stand trial on accusations that he fiddled his parliamentary expenses.
Ex-Labour MP MacShane, who resigned as Rotherham MP in November after a parliamentary committee found that he had submitted 19 false invoices, faces up to two years in jail if he is convicted of illegally claiming just under £13,000 for work in Europe.
MacShane will face a false accounting charge. Sentencing guidelines advise that a conviction carries carries a punishment of 21 months in jail for amounts of less than £17,500.
Crown Prosecution Service spokesman Malcolm McHaffie said: "Having thoroughly reviewed the evidence gathered by the police, I have decided there is sufficient evidence and it is in the public interest to bring a criminal charge against Denis MacShane. This charge relates to fraudulent claims with a total value of £12,900.
"The charge is of false accounting, contrary to the Theft Act 1968. It is alleged that Denis Macshane claimed expenses for research and translation services carried out by a company that did not carry out that work."
MacShane denied benefiting from the the money, which he repaid.
The former BBC journalist denied any wrongdoing and said he resigned to set an example that MPs should take responsibility for their actions.
Following his resignation, MacShane blamed the far-right British National Party for his downfall.
"I am shocked and saddened that the BNP has won its three-year campaign to destroy my political career as a Labour MP despite a full police investigation which decided not to proceed after investigations and interviews. I am glad the committee notes that there is no question of personal gain."
The investigation was reopened by police after a parliamentary report was published in November.
MacShane held the Rotherham seat from 1994 and was minister for Europe from 2002-05.