Denmark is close to securing powers to seize valuables and cash from refugees fleeing war-torn countries to pay for their stay at asylum centres. The controversial law proposes confiscating asylum seekers of valuables with the exception of items of special personal significance.
Wedding rings and other items of sentimental value would be exempt from the move. They include engagement rings, family portraits, and badges of honour cannot be confiscated. However items such as watches, mobile phones and computers may be seized, a government statement said.
"The government, the Social Democrats, the Danish People's Party, the Liberal Alliance and the Conservative People's Party have agreed to amend the bill concerning valuations," the government statement added. Denmark's government raised the amount of cash a refugee can keep from 3,000 kroner to 10,000 kroner.
The proposal is part of a bigger immigration bill the Danish parliament is due to start debating on 13 January. A vote on the bill is scheduled to be held on 26 January. The minority government has been trying to curb asylum seekers since it took power in summer.
The Liberal government has only 34 out of the total 179 seats in parliament and owes its parliamentary majority to the anti-immigration Danish People's party, which has been behind the government's move to take out advertisements in Middle Eastern newspapers warning potential refugees against coming to Denmark.
The United Nations Refugee Agency said the proposed law which also contains several barriers on the right to asylum: "The signal Denmark's introduction of restrictions sends to other countries in the world ... is worrisome and could fuel fear, xenophobia and similar restrictions that would reduce - rather than expand - the asylum space globally."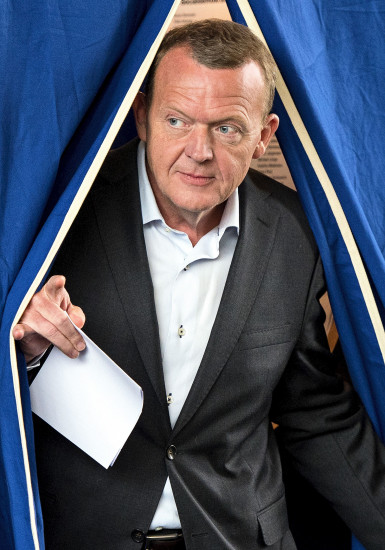 Denmark's Prime Minister Lars Lokke Rasmussen had told Danish television at Christmas that the 1951 Refugee Convention may need to be revised if the flow of migrants worsens. "If this [influx of migrants] continues or gets worse ... we will get to the point where we'll have to talk - and Denmark won't be able to do it alone - about changing the rules of the game."
Rasmussen stood by the proposal to seize the valuables of asylum seekers, saying that many foreigners failed to grasp how generous the Danish welfare state is. "It is in that context you should understand that we in Denmark say before you get these benefits, you must - if you have a fortune - pay for yourself," he said.