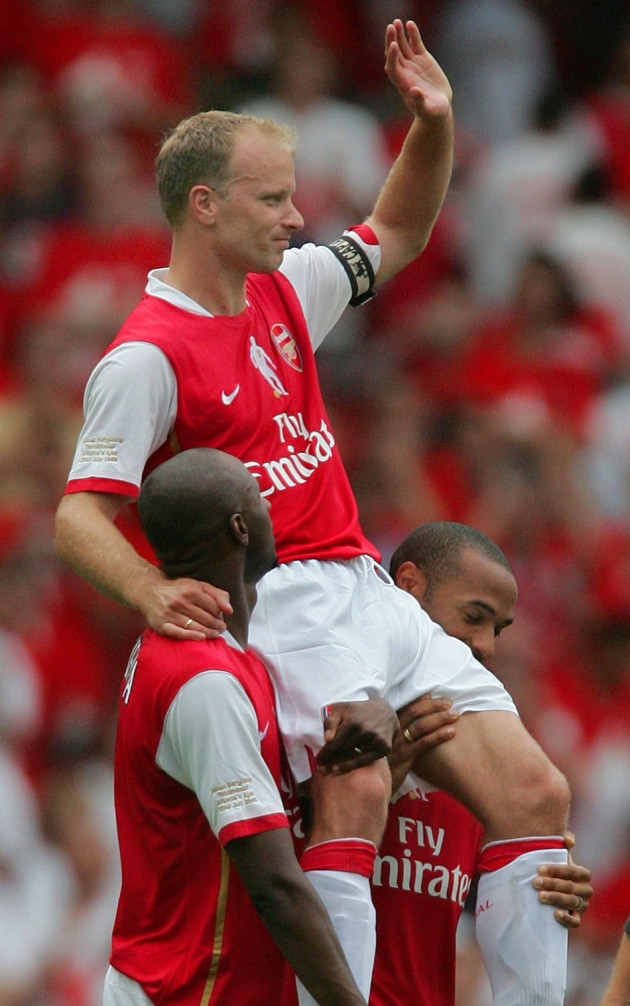 Dennis Bergkamp has hailed Tottenham Hotspur legend Glenn Hoddle and revealed that he was his inspiration while growing up.
The Arsenal legend said that he is impressed by the way the Gunners are shaping up this season and believes that the north London club can go all the way and lift the Premier League trophy. The Dutchman believes that the current crop of players are similar to what they had during the time of the invincibles and insists that the Gunners can replicate their success in the long run.
The 44-year-old, who made the move to Arsenal from Inter Milan is regarded as one of the best players ever to grace the Premier League and won three league titles under Arsene Wenger. When asked about his inspiration, he revealed that Glen Hoddle's control and passing inspired him as a youngster. Hoddle scored 88 goals for Tottenham in 377 appearances spanning 12 years and is one of the greats of the English game.
"He [Glen Hoddle] had great control with both feet and was a superb passer," Bergkamp told Sky Sports.
"They are similar to my time at Arsenal. They have good movement, commitment, and a good passing game. They know what they want to do and what they need to do to go forward. It's enjoyable to watch but it's effective as well - which is good after something was missing these past few years," he revealed when asked about Arsenal's current team.
However, Bergkamp quashed rumours linking him with a return to the Emirates next summer, saying that he was happy at Ajax but reiterated his desire to set up bases in England and with Arsenal in the near future. The Gunners are searching for a new head for their youth academy to replace Liam Brady, who retires in 2014, and Bergkamp is favourite to take over.
"I'm settled here (Ajax). We've started something here and I'm looking forward to staying here for a few more years. I would love to go to England some time, preferably Arsenal. But I don't see myself as a head coach or manager. I see myself as part of a coaching team," he concluded.